Help Your Clients Sell the Value of Their Benefit Plans
A recent poll by employee communication software company Jellyvision found that nearly half (48%) of U.S. workers say that making choices about health insurance is "very stressful." And, 41% say the open enrollment process for their employer's health plan is very confusing.
About half of the 2,000 employees surveyed indicated that they have no idea what the out-of-pocket maximum is for their health plan. A similar number couldn't say what their employer's contribution was to the plan.
These are troubling statistics and should be cause for concern. If your clients' employees are uncertain about the benefits plans available to them, they might not make any elections. That's money you're leaving on the table, so it's essential that you do everything you can to help your clients educate their employees.
Lend a Helping Hand
In the same survey referenced above, 56% of the employees said that they'd appreciate the help of their employers when it comes to muddling through the intricacies of their benefits plans. This is where you can step in and play the role of adviser. Ask your clients the following questions to determine where they need the most help in communicating the value of their benefits program to their employees.
How are you sharing the value of your benefits plan? If they're waiting until a couple weeks before open enrollment to blast out an email detailing when employees need to sign up for benefits, they're doing the company a disservice. Information about the benefits plan should be communicated to employees either via a company intranet, or through digital documentation. Lunch and learns and benefit information meetings are a great way to promote what's available, especially if there have been changes. The choices can be confusing, so any way you can help your clients easily explain them to their employees is valuable to everyone.
How are you measuring the impact of your benefits plan? If they answer, "We're not!" you've got your work cut out for you. It's important that your clients evaluate how their benefits program is performing to ensure it aligns with employee needs and is meeting company goals.
To effectively assess the value of their benefits plans, your clients should build and track metrics such as cost, benefit utilization and any ROI realized. Employee satisfaction surveys are also a good indicator of how employees are using their benefits plans, what they find valuable, what they need additional education on and what they're not taking advantage of. All of these metrics can help better inform their communications plan for the following year.
Is it easy for your employees to sign up for benefits at open enrollment or when they have a qualifying life event? If your clients are still handing out paper benefits packets (or worse, wasting money mailing them to employees' homes), they've got some updating to do. With technology-based open enrollment, every step of the process is automated. That means zero paper-based processes and improved enrollment and administrative efficiency. Using a system that has online enrollment also helps your clients reduce the cost of employee benefits services by:
Eliminating the expense of paper enrollment packets
Reducing enrollment cycle time
Enabling employees to access decision report tools through self-service to select the benefits programs that are right for them, as well as to report life event changes
Automatically applying the appropriate deductions to your payroll system
Generating detailed reports so you can easily monitor the cost of your benefits plans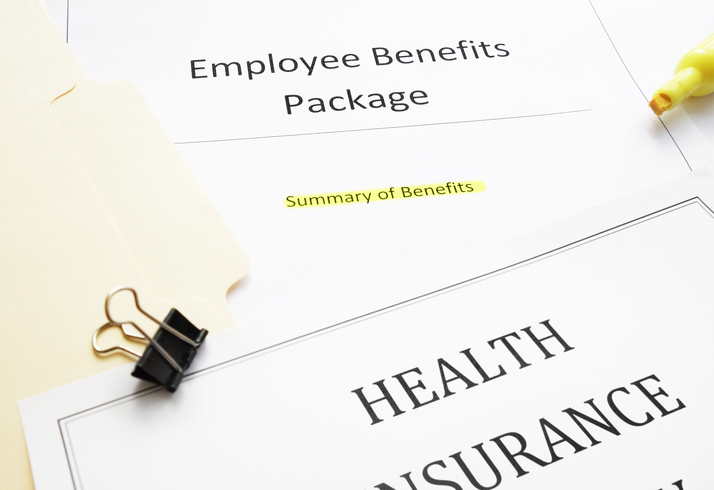 When employees have a life changing event, new hire, retire, leave how easy is it to update their benefits? If they say it's a nightmare, this probably indicates it's a nightmare for you as well. If your clients have manual systems, it's probably incredibly painful to have to manually update their employee roster. The time it takes to do this can have a negative impact on your productivity, your clients' HR teams' productivity and your clients' employees' satisfaction with their benefits plan. ** Do you dread opening any email that has "benefits" in the subject line?** If they say, "YES!" it's probably time to get rid of outdated, non-integrated systems. When their benefits platform is integrated with payroll, and they can electronically transmit employee medical, dental, vision, life and disability insurance benefit eligibility and changes directly to their carrier, life suddenly becomes so much easier (for you, too).
The Nitty-Gritty
You're constantly looking for ways to help your clients simplify the benefits selection process for their employees. By enabling interactive shopping and decision support tools, employees can be fully educated on their options and can even see benefits recommendations based on their individual needs. It's been proven time and time again that a solid, easy-to-use benefits program increases employee satisfaction and improves retention. Let us help you help them.
Buyer's Guide To HCM And Payroll Technology
An HCM platform is the foundation of your business, and choosing the technology is one of the most important decisions you'll make.
Get Expertise
Stay Up to Date
Sign up to receive our latest research and expert advice.
Check your inbox for an email confirming your subscription. Enjoy!