Hiring Compliance in 2019: What Restaurants Need to Know
In October 2017, Tom Homan, acting director of the Immigration and Customs Enforcement agency (ICE), instructed the agency to increase the number of I-9 audits of U.S. employers nearly fivefold. Homan instructed investigators to concentrate their efforts on employers who don't comply with I-9 Employment Eligibility Verification requirements – enabling the employment of undocumented workers – and to also arrest any undocumented workers discovered as a result.
Immigration Enforcement Is Cracking Down
Since October, ICE has relied on I-9 inspections to discover and impose penalties on businesses that have not appropriately verified employment eligibility. The number of companies that have had their I-9 processes audited every year has rocketed from a few hundred to thousands. Fines for simple errors, such as incomplete forms, range from $110 to $1,100 per violation, while fines increase to $375 to $14,050 per violation for knowingly or continuing to employ unauthorized workers. In FY17 alone, the agency conducted 1,360 I-9 audits, making 139 criminal arrests and 172 administrative arrests.
Restaurant Owners Take Notice
The restaurant industry specifically has been put on notice by increased enforcement as it's estimated that 1.1 million workers are illegally employed. Given ICE's intense focus on ensuring employers are held accountable for their I-9 processes, anyone who participates in hiring new employees – especially those involved with employment verification – should be prepared for an audit, so it's critical to understand the law. Being prepared not only necessitates a thorough comprehension of the complex maze of compliance requirements but also understanding the proper procedures for conducting an internal I-9 audit. Being proactive to help ensure that your restaurant is compliant is the easiest way to prevent potential fines or penalties from ICE.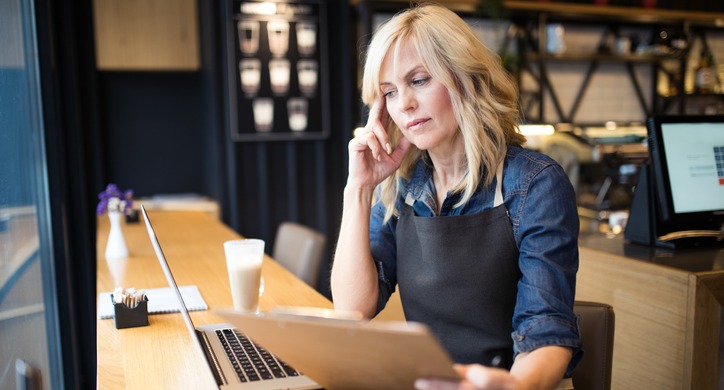 Best Practices for I-9 Compliance
Determine who is responsible for managing your I-9 process, as well as maintaining responsibility for creating procedures for proper completion and retention of the form.
Make sure that any employees responsible for the I-9 forms are well trained and fully comprehend anti-discrimination practices. They should have substantial knowledge of the federal guidelines around the I-9 process, as well as in-depth familiarity with the M-274 Guidance for Completing Form I-9 handbook.
Make sure you have a system in place to track immigration statuses and to ensure that re-verification is completed in a timely fashion. Manually tracking expiration dates and reminding employees to provide updated documents can be cumbersome and labor intensive. And, employees who inadvertently fall through the cracks and become unverified can render your company out of compliance. Tracking systems should not only offer a process for entering I-9 data but also provide confirmation of employment authorization, allow for customized reports for self-auditing, implement safeguards to prevent over-documentation, and flag data entry errors.
Because documents must be reviewed in person, simply scanning or photocopying documents and emailing them is not allowed. It's important to provide clear instructions to new hires about properly completing the I-9 process.
Key Takeaways
It's never too late to be audit ready. You should periodically conduct self-audits to help minimize potential liability and to put your restaurant in a position to successfully handle an audit.
Heavy fines and penalties that threaten the growth, and sometimes existence, of businesses are commonplace for those not fully committed to checking work eligibility requirements. Effective worksite enforcement, including civil and criminal action, await those who fail to comply. Maintaining eligibility guidelines, including strict I-9 compliance, is essential for employers to prevent crippling liability. The best way to establish these guidelines is with a knowledgeable partner. Paycor specializes in helping businesses of all sizes with Onboarding and HR solutions, offering trusted guidance to a sometimes overwhelming process. Contact us to see how we can best serve you.
Take Compliance Quiz
How effectively is your organization managing compliance risk? Find out and get a customized plan.
Take Quiz
Stay Up to Date
Sign up to receive our latest research and expert advice.
Check your inbox for an email confirming your subscription. Enjoy!