Is Your Business Tax Compliant?
Managing taxes alone is a risky proposition. With so many complex details and regulations to manage, it's no wonder why so many businesses fall victim to compliance errors and costly fines. And even the slightest change could impact your business.
So why do employers take on such a large risk? "It's the way we've always done it," or "It's a cheaper option," are two common responses, but one lawsuit or one fine can quickly offset positive results. Here's a brief overview of the multiple steps an employer must take to protect their business and why finding the right partner will reduce the heavy burden of shouldering tax filing responsibilities alone.
What Does It Mean to Be Tax Compliant?
Business and employment tax compliance is achieved when taxpayers fulfill their obligations by paying required taxes and submitting complete and accurate reports on time.
With regulations changing each year and tax filings becoming increasingly complex, staying on top of tax mandates to avoid financial consequences makes compliance one of the heaviest burdens on businesses of any size.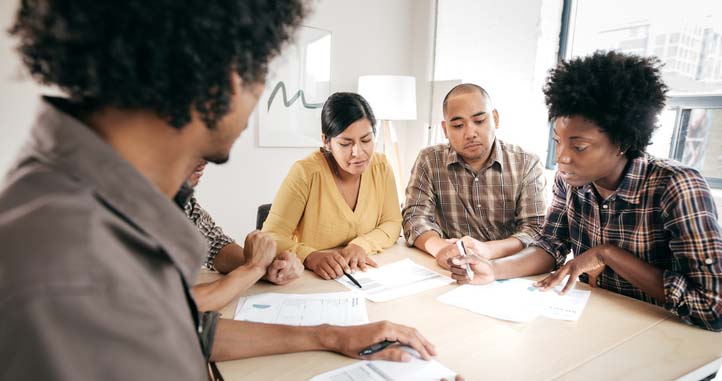 Key Tax Compliance Factors
Proper withholding of payroll taxes requires knowledge of a variety of factors. It's simply not enough to know how many an employee was paid. Rather, payroll tax calculations can vary depending on the type of tax, jurisdiction, tax rate, type of earning, the amount of deductions, exemptions and any applicable wage cap to name a few.
Companies must pay these taxes on schedule and submit accurate reports by their respective due dates to remain compliant. An adequate system capable of managing data and records effectively should be a priority.
1. Income Tax Withholding
Employees complete an IRS Form W-4, which dictates part of the calculation necessary to determine the proper amount of taxes to withhold. Note: A W-4 is not the only consideration in the federal withholding requirement. Federal taxes are also determined by the withholding tables and tax guidance published by the IRS. Additionally, state and local incomes taxes are determined by laws and regulations published at the state and local levels, which are not always consistent with the federal guidance in IRS Publication 15.
2. Social Security and Medicare
Social Security and Medicare are mandated under the Federal Insurance Contributions Act (FICA) tax, and there are both employer and employee components to Social Security and Medicare. FICA is governed by the Social Security Administration, which has rules that are different from what the IRS mandates for federal income tax withholding.
3. Unemployment Tax
Employers must pay federal and state unemployment taxes. If an employee works in more than one state, there is a multi-factor test that the employer must apply to deterring where to pay state unemployment taxes. Also, a few states require employees to pay unemployment taxes.
4. Employee Deductions
As your organization evolves and you offer additional benefits, each will require specific withholdings. Deductions for 401(k) or 403(b) retirement plans, and savings accounts such as Flex Spending Accounts (FSAs) or Health Saving Accounts (HSAs), are typically assessed on a pre-tax basis, reducing the dollars subject to the tax.
Got All That?
If your head's spinning, you're not alone. No one said managing tax regulations was easy. And as tax jurisdictions continue to change across the U.S., staying compliant will only increase in difficulty. That's why employers turn to a trusted partner that specializes in managing the complexities of business tax compliance.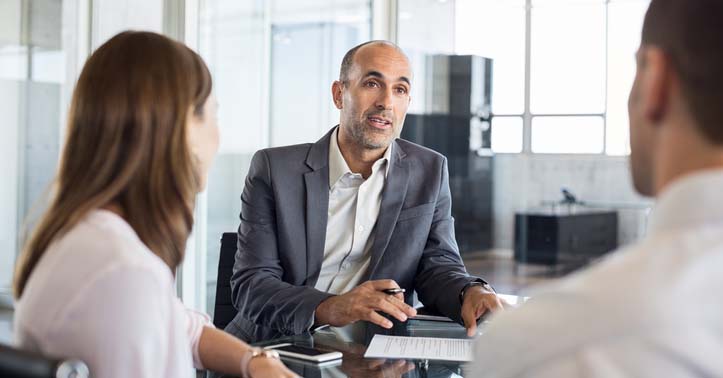 How Paycor Helps Mitigate Risk
Payroll Technology
Payroll can be a time-consuming and difficult administrative task. Paycor's payroll solution is an easy-to-use yet powerful tool that offers peace of mind and gives organizations time back to focus on other areas of the business.
Quick and intuitive data entry and import features simplify payroll processing
Alerts catch anything out of the ordinary, like pay-related changes or unpaid employees, helping you eliminate any problems before they occur.
We provide detailed quarterly Tax Filing Client Activity Reports showing all impounded funds, liabilities and payments made, giving you the peace of mind that your taxes have been filed on time.
Human Resource Expertise
To solve key HR and business challenges, technology alone is not enough. Organizations need technology + expertise. With access to Paycor's skills and expertise, you will be among the first to know when regulations are added or changed. And through our regular product enhancements fueled by customer feedback and marketplace trends, your team will be able to maintain compliance and enact new processes with minimal manual effort.
Our dedicated compliance team manages federal and state laws and payroll-related tax and compliance regulations at every turn.
Your client success team works with you to ensure payroll is processed accurately – verifying check dates, confirming that taxable wages are calculated properly and analyzing proper withholdings.
For nearly 30 years, Paycor has maintained a core expertise in payroll and compliance. We established our expertise in the Cincinnati tristate area, one of the most challenging tax jurisdictions in the country, so we're able to provide clients the peace of mind that that their payroll and tax filings are accurate. If you're struggling to manage payroll and tax complexities on your own, contact our team to learn how we can help.
---
Subscribe to Our Resource Center Digest
Enter your email below to receive a weekly recap of the latest articles from Paycor's Resource Center.


Check your inbox for an email confirming your subscription. Enjoy!


Buyer's Guide To HCM And Payroll Technology
An HCM platform is the foundation of your business, and choosing the technology is one of the most important decisions you'll make.
Get Expertise
Stay Up to Date
Sign up to receive our latest research and expert advice.
Check your inbox for an email confirming your subscription. Enjoy!