A-TEC Ambulance Inc.
Integrated payroll solutions. They're not a myth.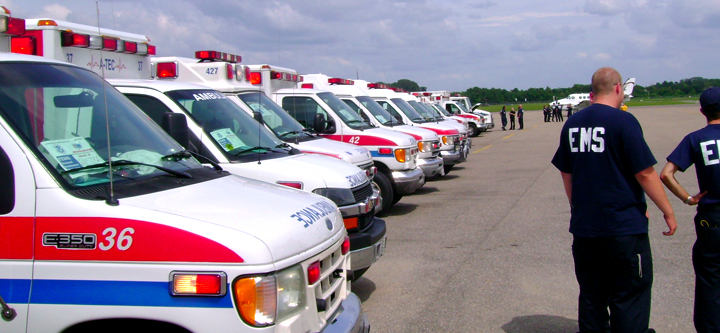 Dave Davis, a vice president at A-TEC Ambulance Inc. didn't believe in integrated payroll, HR and time solutions. Experience had taught him that the promise of integration resulted in disappointment. The Chicago-based transport services company had previously purchased an "integrated" software solution. However, the integration was hit or miss.
"The system was supposed to transfer data, but it wasn't reliable and so we double-entried everything," Dave said. "Plus, we would constantly get error messages."
The frustration Dave's team experienced was magnified by their inability to configure the software to accommodate the ambulance provide's wide range of shifts and schedules. It couldn't easily generate meaningful reports or process payroll in one step. And of course, customer support was a challenge.
"If I had a problem, I had to pull out a laminated card full of names and phone numbers to find the right person or office to contact," he said.
Still, Dave didn't doubt that his company needed integrated payroll, HR and timekeeping software. He just doubted it existed. That is, until he found Paycor.
Executives at A-TEC had considered several payroll providers. But after seeing a demo of Paycor's integrated software, Dave said they left thinking: "If Paycor can deliver on even 70 to 80 percent of what we were told, we'd be thrilled."
A year later, Paycor's integrated payroll, HR and time and attendance solutions have made them believers. Accurate and easy to use, Paycor's suite of products has improved both efficiency and speed.
"I began my career with A-TEC as a mechanic," Dave reflected. "Paycor's reporting capabilities are so easy-to-use, even a mechanic can use them!" He can view and use a wide range of standard reports, and can customize a report in about five minutes.
A-TEC now has the ability to process payroll in real time. "Once I enter the payroll information into the system, I'm done," said Dave. Before Paycor, he had to submit payroll, wait for it to be processed, and then go back into the system to approve it. If he had to resubmit anything, the process repeated, with more waiting and more time wasted.
Today, no time is being wasted.
"We've reduced by 70 percent the time it takes to do payroll. And the time it takes to do timekeeping has been cut in half," said Dave. There's no need for duplicate data entry. "These products really do work together. They are superior products created by great developers."
But according to Dave, there's more to Paycor than its integrated software suite.
"I love Paycor's service model of having dedicated product specialists I know by name, who all work under one roof and who can answer any of my questions."