Systems Evolution
Creating custom reports is a breeze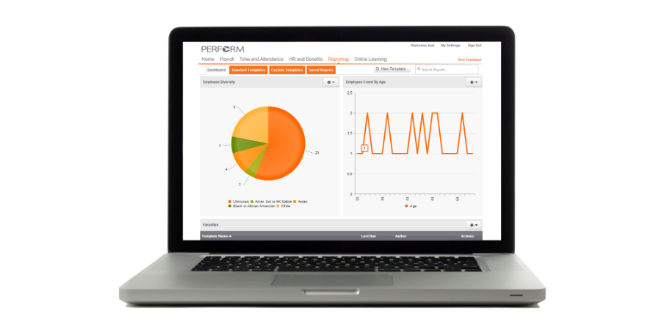 "Custom Reporting is a system that gives me the information that I want in a complete, concise manner." – Gina Bohannon, Systems Evolution
Gina Bohannon of Systems Evolution knows the importance of having the right data at your fingertips. As she explained, "Custom Reporting is a system that gives me the information that I want in a complete, concise manner." Gina uses Paycor's custom reporting tool to provide the right information at the right time to the people who need it.
For example, if a government agency requests a 401(k) or workers' compensation report, or if her CEO wants to see a breakdown of everyone's compensation, Gina can create the reports with just a few clicks of the mouse. As Gina said, "It's a breeze!"
Some of Gina's favorite features are the filters that allow her to create reports showing only the information she needs. She also likes that she can save a report and re-use it later. "It's very easy to maneuver through, it's very easy to create new reports, and to go back use and use ones that I've already created," Gina said. "I love it!"