Paycor Talent Development
7Geese is Now Paycor Talent Development
We will continue to serve 7Geese Customers. All 7Geese customers can continue to use the performance management tools you rely on. Paycor will work to keep improving the product and adding new features. 7Geese customers based in the United States will also have to opportunity to take advantage of Paycor's entire HR software platform.
Commitment to Support
Paycor and 7Geese share a dedication to putting the customer first. Our support teams are always available to offer assistance and expertise. 7Geese clients will continue to be supported by the same knowledgeable support team and performances coaches. Customers will still have the ability to access the Knowledge Base, for advice, best practices and training videos.
For assistance, 7Geese clients can email [email protected].
Legal: Privacy Policy and Legal | Enterprise Terms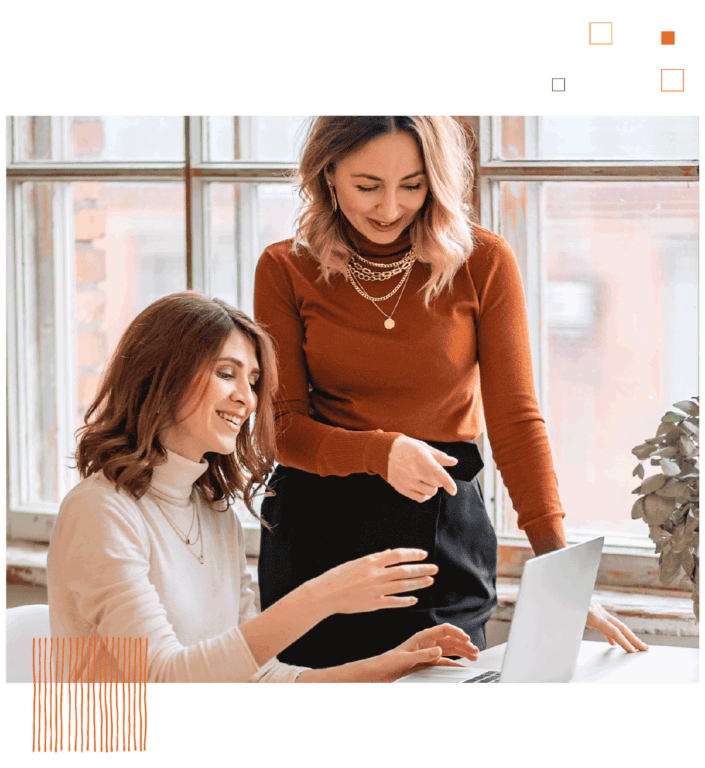 What 7Geese Brings to Paycor.
Paycor Talent Development moves beyond the once-a-year employee review and creates a culture of continuous development. For an in-depth look at how our modern performance management system can help your business, Paycor customers can view our product webinar.
---
Select Product Features
1:1 and Feedback Tools —
Maintain an Ongoing Conversation
Improve the communication loop between peers, teams and the company as a whole. Our tools facilitate a culture of engagement, self-improvement and team development.

Automated Workflows —
Eliminate Repetitive Tasks
Modernize your processes with automated workflows, prompts, tasks and notifications. Supervisors can get out of the weeds and focus on having impactful conversations that drive performance.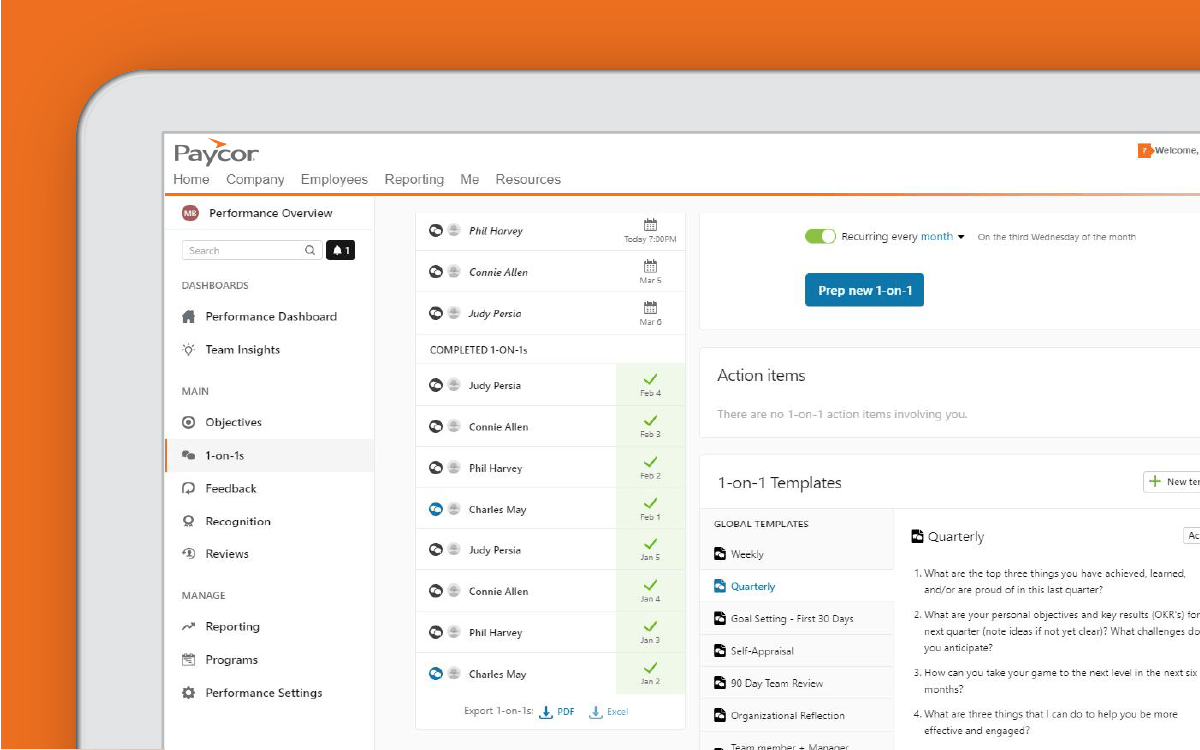 Best Practice Templates —
Develop Your Workforce
Customizable, preloaded templates help you get the most out of coaching sessions with your employees. Guide performance conversations with our library of suggested development questions.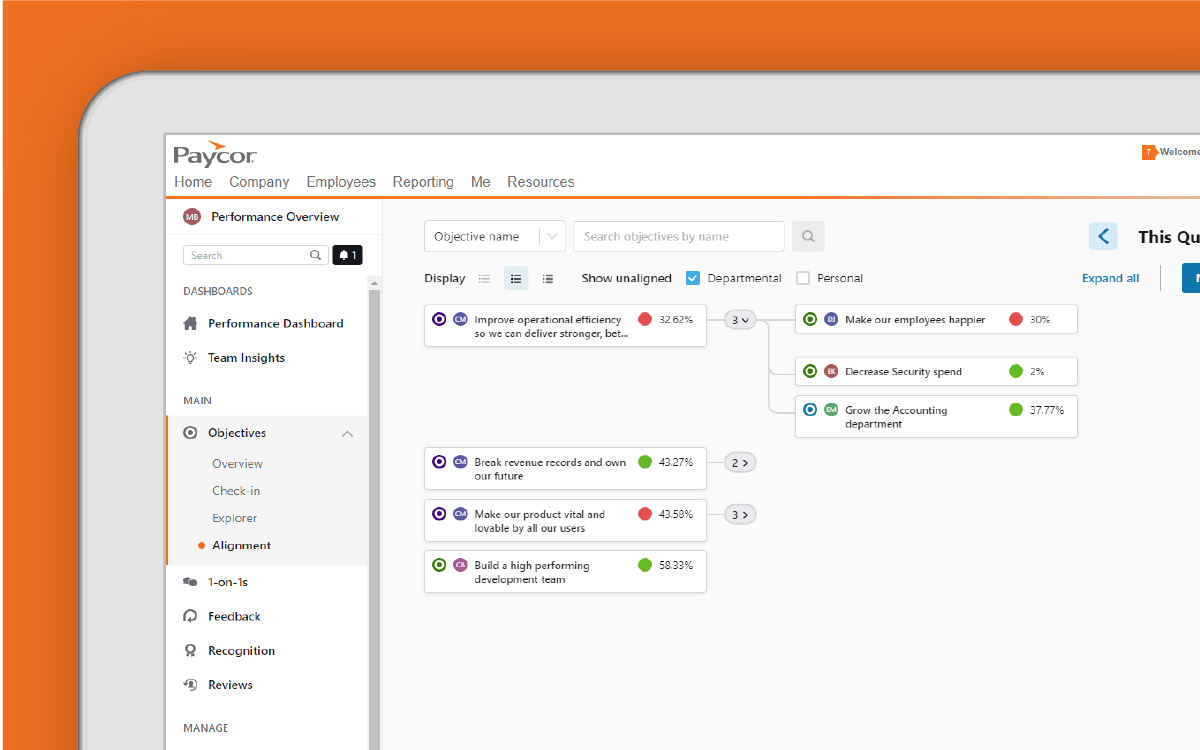 Objectives and Key Results —
Align Goals
Ensure everyone is working toward the same objectives with transparent goal-setting. Show employees their value to the organization as a whole, and eliminate hours of unproductive work.
Want to Learn More?
Paycor's HR solutions modernize every aspect of people management, from the way you recruit, onboard and develop people, to the way you pay them, retain them and build a company culture.

Resources
Explore our resource center to uncover articles, guides, webinars, infographics and more — all designed to help leaders unlock the true power of HR.
Article
Read Time: 8 min
You need a payroll system that works with your business. Get the facts on what you should consider during the evaluation process.
Guides + White Papers
Read Time: 3 min
Talent Development is everything your company does to attract, develop, reward, motivate and engage employees. But maybe more importantly, why does it matter? Find out how here.
HR Glossary
Read Time: 3 min
When an organization has performance management in place, they can track how effectively employees do their job. See why it matters, here.