Paycor Careers
At Paycor, Ambition Meets Opportunity
At Paycor, you can chart your own path. When the only limits are your imagination and drive, the only question is: where will your ambition take you?
---
Our Mission
Everyone depends on leaders and managers to drive profits, build a diverse, equitable and inclusive culture, retain, and develop employees, and keep their company's customers happy. Business leaders need help. That's where we come in. Paycor empowers leaders to build winning teams.
Our Culture
As we grow, our company culture is anchored in the guiding principles that got us here in the first place. We support associates with meaningful career paths and open, honest communication. We're a fast-paced, virtual-first company with an insatiable appetite to outperform and overdeliver.
Diversity, Equity + Inclusion
Diversity, equity and inclusion at Paycor is a priority. We don't claim to be perfect, but we are taking the right steps toward inclusion and belonging for all. For us, that means strategic education, transparency, equity & equality, and purpose for the work. We embrace the diverse mosaic of our employees and build fast-growing teams dedicated to success and belonging.
---
Our Team, Our Culture
Our culture is built on 30 years of valuing our associates and giving them the support and development they need to succeed. We celebrate wins and share the wealth with a performance-centric culture that empowers talented people to try new roles, innovate and experiment, and follow their passions. We're an inclusive organization and we strive to give associates the space and safety to be who they are at work. We have fun and give back. See more about our culture and guiding principles.
---
Best-in-Class Benefits
Health & Wellness
We offer 3 medical plans, including a $0 cost option. Associates have 24/7 access to an Employee Assistance Program (EAP) for confidential emotional support, free counseling, mental health resources, and legal and financial guidance.
Wellbeing
Our Thrive Account contributes annual funds to a personalized virtual wallet for Associates to spend on wellness activities. We also offer free programs for weight loss & diabetes management.
Family Support
Paycor's Paid Parental Leave, Maternity, Infertility Support and Adoption Assistance programs are at the forefront of family friendly benefits.
401k
We match $0.65 for every dollar contributed up to 6% of eligible pay. 94% of Paycor associates are saving for their future through our 401(k) with an average contribution rate of 7%.
Paycor Stock
Associates can purchase Paycor stock at a 15% discount through our Employee Stock Purchase Plan (ESPP). Over 60% of associates participate in the ESPP. In addition, every eligible associate will receive an equity award that vests over time. Here at Paycor, everyone's an owner!
Vacation and Flexibility
Paycor encourages Associates to take time off to relax and recharge. Everyone gets PTO, based on seniority. And as a virtual-first company, most managers can offer flextime to their teams.
Professional Development
From tuition reimbursement, industry credential support, career coaching, 100+ classes covering technical, leadership, and professional skills, and tailored development plans, Paycor is the place for professional development.
Leadership Opportunities
It's your journey, but we believe in bold, aggressive goals and holding ourselves accountable. We're all about Internal mobility and leadership development opportunities.
One Team, One Vision
We value transparency, so team members know what's going on across the organization. We're all on the same page and working toward the same goal.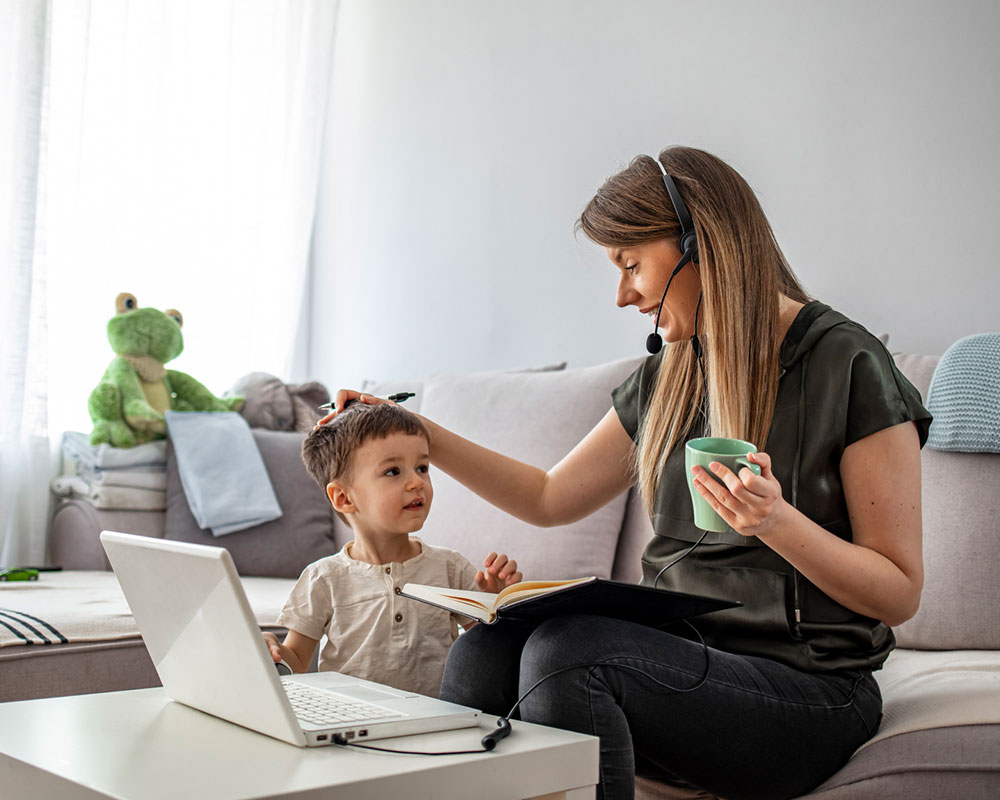 "As a working parent with two young children, Paycor provides the flexibility I need to balance my family and work life."
– Shayna Royal, Manager, Recruiting
We're taking the right STEP…
Strategic Education
Paycor is dedicated to strategic DE+I education and awareness, from the top down and the bottom up.
Transparency in Our Data
Part of building an inclusive organization is putting our cards on the table in order to act, build trust, and create safety for all.
Equity of Pay + Hiring
Equity is about access and opportunity. When we recruit, hire and pay talent, our DE&I strategy focuses on how to create and sustain supports for a diverse community.
Purpose + Perspective
Understanding the why behind DE&I is where we find meaning for our associates, customers and clients. One way we communicate our passion and meaning is through our employee resource groups.
Join

our Employee Resource Groups

At Paycor, we're never short on opportunities for diversity, equity and inclusion.
PRISM
PRISM strives to create a welcoming work environment by providing education, resources and support for employees across the spectrums of gender and sexuality.
Colorful Connections
Color Connections creates an all-inclusive platform that promotes networking and heightened awareness for Paycor's culturally diverse population.
Community Partners
Community Partners is your chance to rally coworkers to support the charities/fundraisers/events for which you're most passionate.
Women's Inspirational Network
WIN is focused on empowering Paycor women to connect, inspire and impact others through personal and professional development opportunities.
Young Professionals
Open to all associates, our YP group is committed to helping you build a professional network.
Veterans and Loved Ones Resource (VALOR)
VALOR provides advocacy, resources, and continued comradery to military veterans, their loved ones, and the community that supports them.
Mental Awareness Project (MAP)
MAP works to eliminate the stigma of mental health challenges and to bring awareness to tools, resources and support for employees that may need them.
It's All About Doing the
Right Thing
Paycor gives back to the communities in which we live in work. For example, we've raised approximately $2.3M and donated more than 60,000 volunteer hours to over 1,900 philanthropic events through our Associate-led Community Partners program. For 15 years, we've partnered with Adopt a Class, pairing Paycor Associates with students from economically disadvantaged schools. And Paycor it Forward is a day of service for Associates to volunteer at a local charity.
We Proudly Support Organizations that:
Find a Location
Paycor supports customers nationwide. Browse available positions in the communities we serve.
Meet Our Leaders
Our forward-thinking leadership team is made up of dedicated, focused and experienced executives.