Expense Management Software
Manage Expenses Seamlessly in One System
Paycor's expense management solution provides leaders with one location to easily review, reimburse, and report on employee expenses.
Modernize Expense Tracking
Traditional expense management required paper reports, receipt copies, and a time-consuming approval process. With the shift to remote settings, travel costs have been replaced with work-from-home expenses like office supplies, equipment, and even Wi-Fi reimbursement. As more companies automate the expense management process, third-party providers have grown in popularity. But buyer beware; integrated solutions still require employees and managers to learn a new system, resulting in extra work and the potential for errors.
Paycor's unified expense management software makes it easy for employees to enter eligible expenses, for frontline managers to approve them, and for payroll administrators to submit reimbursement.
Unified Experience —
Employees submit expenses from the same web and mobile apps they use every day to view their paystubs and schedule.
Seamless Reimbursement —
Reimbursements flow to Paycor Payroll. No more switching between third-party providers.
Customizable Policies —
Build expense policies into the system. Create rules for categories and select users. Employees get real-time alerts on policy violations so they can fix errors before submitting expenses.
Robust Reporting —
Track expenses with easy-to-read reports. Create reports by category and user so you can see where your money is going and make more informed decisions.
Simplify Expense Tracking
Track expenses with easy-to-read reports. Create reports by category and user so you can see where your money is going and make more informed decisions.
The Paycor Difference
Unlike some competitors, Expense Management is part of Paycor's fully unified HR and Payroll platform. Administrators and employees aren't tasked with learning new software or logging into multiple systems. The intuitive employee expense management system makes it easy to submit and review expenses with reimbursements flowing directly to Paycor Payroll.
Seamless Receipt Management —
Submit expenses anytime, anywhere by capturing and uploading receipt images and submit expenses from your phone.
Mileage Tracking —
Accurately capture trip data, including date, distance, and duration, via Paycor Mobile.
Flexible Expense Categories —
Expense categories can be easily created, edited, or removed to fit the unique needs of your business.
One Unified System for Employee Expense Management
Reimburse employee expenses easily using the same unified system you use to pay, hire, onboard, manage, and develop your people. Employees can submit expenses from anywhere using a mobile device, managers receive alerts for quick approval, and reimbursements flow seamlessly to Paycor Payroll so you're not switching to a third-party provider.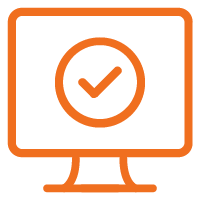 Single Source of Truth
Paycor offers one seamless location to review, reimburse, and report on expenses.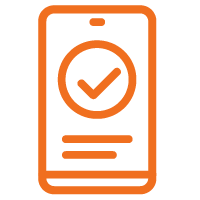 Easy to Use
Employees can capture receipts and submit expenses anytime, anywhere with Paycor Mobile.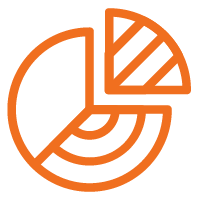 Get More Visibility
Customize expense categories and track spend by specific filters to eliminate inefficiencies, identify trends, and plan for the future.
Solutions Trusted By Users & 3rd Party Evaluators