HCM for Manufacturing
HR Software Built for Manufacturing Leaders
Paycor's manufacturing program empowers manufacturing leaders to develop winning teams through product differentiation, customer experience, and community. Speak to a representative today, call 855-565-3291.
Product Differentiation
Configurable software with key partner integrations designed for industry leaders
Customer Experience
Industry-skilled implementation experts combined with industry-skilled service advocates help provide a seamless transition to Paycor.
Community
Industry-specific network with informative webinars, user groups, and thought leadership.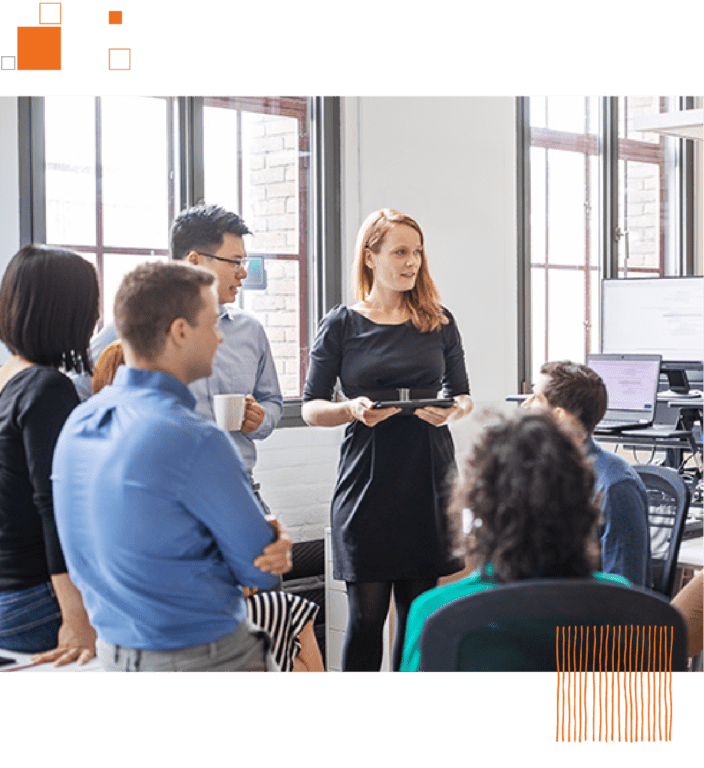 Manufacturing leaders face challenges and obstacles unique to their industry. Paycor delivers a comprehensive solution.
Paycor's technology helps solve the complex challenges manufacturers face with a best-in-class recruiting tool, learning management system, compliance by state and city, automated blended overtime, shift differential calculations, and more. That's why more than 3,700 manufacturing customers depend on Paycor.
Tailored Implementation
Paycor's Manufacturing Activation Blueprint is led by industry-skilled implementation consultants who've seen it all before. They know you, your business, and your industry.
Manufacturers are struggling to find skilled workers and fill open roles.
The next industrial revolution is here and with it, new jobs that demand a whole new set of technical skills. Paycor Recruiting can help you develop a pipeline of highly skilled workers for key roles.
Recruit Skilled Workers
Paycor's Recruiting software allows manufacturers to create a branded career pages, develop candidate pipelines, post to job boards and find skilled workers.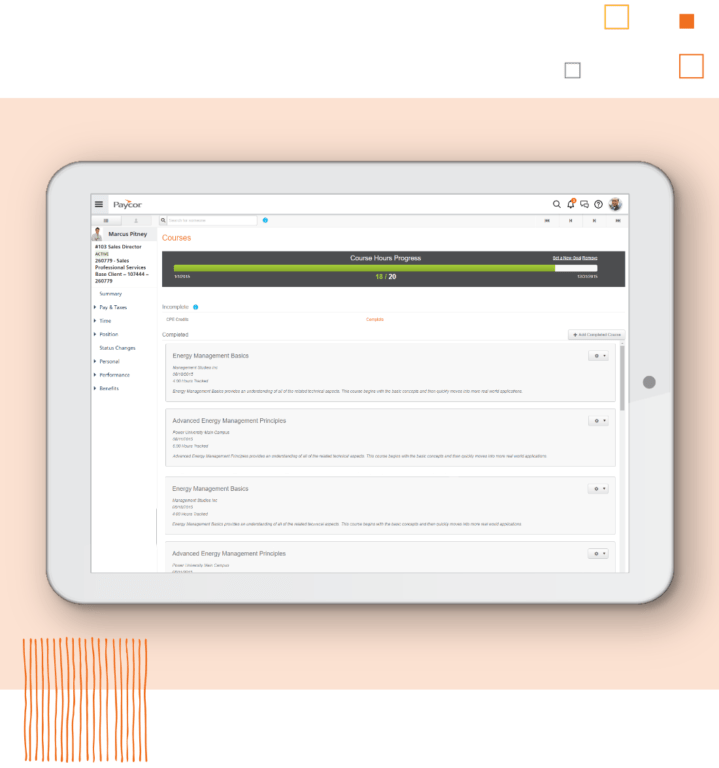 Manufacturers are doubling down on learning management and internal training to retain talent.
Workers in manufacturing are looking for career development and professional growth opportunities. With Paycor Learning Management, leaders can organize training, issue certifications and track development.
Keep Employees Engaged
Paycor's LMS makes it easy for workers to learn with modular, self-paced training on-demand, and on-the-go from a desktop or mobile device.
Managing labor costs is a top challenge for manufacturing leaders.
Labor costs are rising, and manufacturers are on the lookout for areas where they can save. Our automated time solution lets you track labor costs and job costing with complete overtime visibility and reporting.
Minimum Wage Compliance
Paycor's time and attendance solution helps manufacturers maintain minimum wage compliance through piece rates, blended overtime calculations and our state-of-the-art time clocks and mobile punching capabilities.
Seamlessly onboard and manage seasonal workers in one location.
Manufacturers utilize temp agencies to pay workers for season work. Paycor empowers manufacturers to manage multiple work relationships for all employees hired not just paid employees.
Manage all unpaid positions with Paycor.
Onboard and manage positions, employment status, immunizations, policy groups, and time policies for paid and unpaid workers in the same location.
Key Features
Paycor has been listening to and partnering with leaders in manufacturing for decades, so we know what you need.
Flexible Timekeeping Options —
Paycor offers modern time clocks including Wi‑Fi connectivity, PIN entry, badge proximity entry and a multi-languages badge reader to accurately record every employee time punch. We also offer the ability to punch in multiple employees at once using a mobile device.
Compliance + Reporting —
Keep your facility EEO/OFCCP/OSHA compliant. Automatically store reasons for non-selections, and track employee certifications and training.
Industry Analytics —
We serve up analytics and insights based on your industry so you can compare turnover rates and other key metrics to market benchmarks.
Hiring Tax Credits —
Manufacturers can easily find credits that dramatically impact their federal tax liability.
Want to Learn More?
Paycor's HR solutions modernize every aspect of people management, from the way you recruit, onboard and develop people, to the way you pay them, retain them and build a company culture.
Best-In-Class Partnerships
Paycor works with trusted partners to ensure we're meeting the needs of the manufacturing industry.
"Implementation was the best implementation experience I've ever had—and this is my fifth system I've used in my career. It [implementation] was the fastest, we had no issues. The service team is great!"
– Tiffany Kramer, Organizational Development, Seaway Plastics
---
Talk to Our Manufacturing Experts
With our consultative approach and ongoing customer service tailored to your industry, we're the best HR + payroll provider for manufacturers.
PHAgY2xhc3M9Imhhcy10ZXh0LWFsaWduLWNlbnRlciI+PHN0cm9uZz5UaGFuayB5b3UgZm9yIHJlYWNoaW5nIG91dCB0byB1cyE8L3N0cm9uZz48YnI+V2Ugd2lsbCBnZXQgaW4gdG91Y2ggd2l0aCB5b3Ugc2hvcnRseSB0byBkaXNjdXNzIHlvdXIgbmVlZHMuIENoZWNrIHlvdXIgaW5ib3ggZm9yIGEgY29uZmlybWF0aW9uIGVtYWlsLjwvcD4=

Resources
In our resource center you'll find articles, guides, webinars, infographics and more — all designed to help manufacturers unlock the true power of HR.
Article
Read Time: 11 min
Having tipped employees makes restaurant payroll more complex. Also, states have different regulations. For accurate payroll for your restaurant start here.
Article
Read Time: 10 min
Navigate compliant union payroll. Discover top 3 considerations when paying union employees. Stay informed with essential regulations.
Case Study
Read Time: 4 min
Paycor's efficient implementation and healthcare expertise helped Tacoma Holdings streamline operations and support their vision of becoming one of the largest home health agencies.
Article
Read Time: 5 min
Check out our latest article to learn about the four emerging trends in the manufacturing sector for 2022.
Infographic
Read Time: 2 min
Take our Manufacturing Times Savings quiz to discover your projected savings when switching to Paycor.