Compensation Planning
Automate Your Compensation Strategy
Seamlessly plan and execute pay increases, bonuses and rewards across your organization. Speak to a representative today, call 855-565-3291.
The Most Flexible Compensation Solution
Get out of the weeds of admin and recordkeeping — once and for all — with Paycor's compensation solution. When HR leaders automate compensation events in one system, it takes the complexity out of compensation planning. As a result, you can focus on building effective compensation programs that help drive recruiting and retention, eliminating workforce challenges like high turnover and missing out on top talent.
Streamline Compensation Events
Compensation Planning allows you to automate events and collaborate directly with managers to eliminate the hassle of rewarding employees.
Eliminate Manual Work
With a fully unified compensation tool, you can manage and execute compensation events, removing manual entry and reducing errors.
Protect Your Organization
By providing you tools to see pay across different attributes, you can better analyze data to ensure fair pay practices.
Trusted Employee Compensation Solution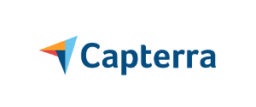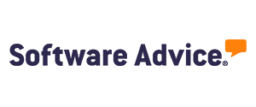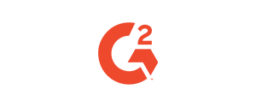 This Is the Key to
Effective

Compensation Planning

Paycor Compensation Planning empowers HR Leaders and their managers by removing the heavy burden of administering, tracking and executing compensation events. With a single source of truth to manage compensation, you'll never have to rely on spreadsheets or enter data in multiple places. And because compensation is essential to retain and attract talent, we've added automated workflows and guided support tools to help you make more informed decisions about your pay practices while ensuring that salaries, bonuses and employee rewards are equitable and competitive.
Workflows + Notifications —
Automated workflows and notifications via mobile or desktop allow you to execute your compensation plans anywhere, anytime.
Mitigate Risk —
Compensation Planning + our robust People Analytics tool help monitor pay equity while analyzing compensation trends.
Competitive Advantage —
Creating competitive pay practices increases your chances of landing great candidates and motivating top performers.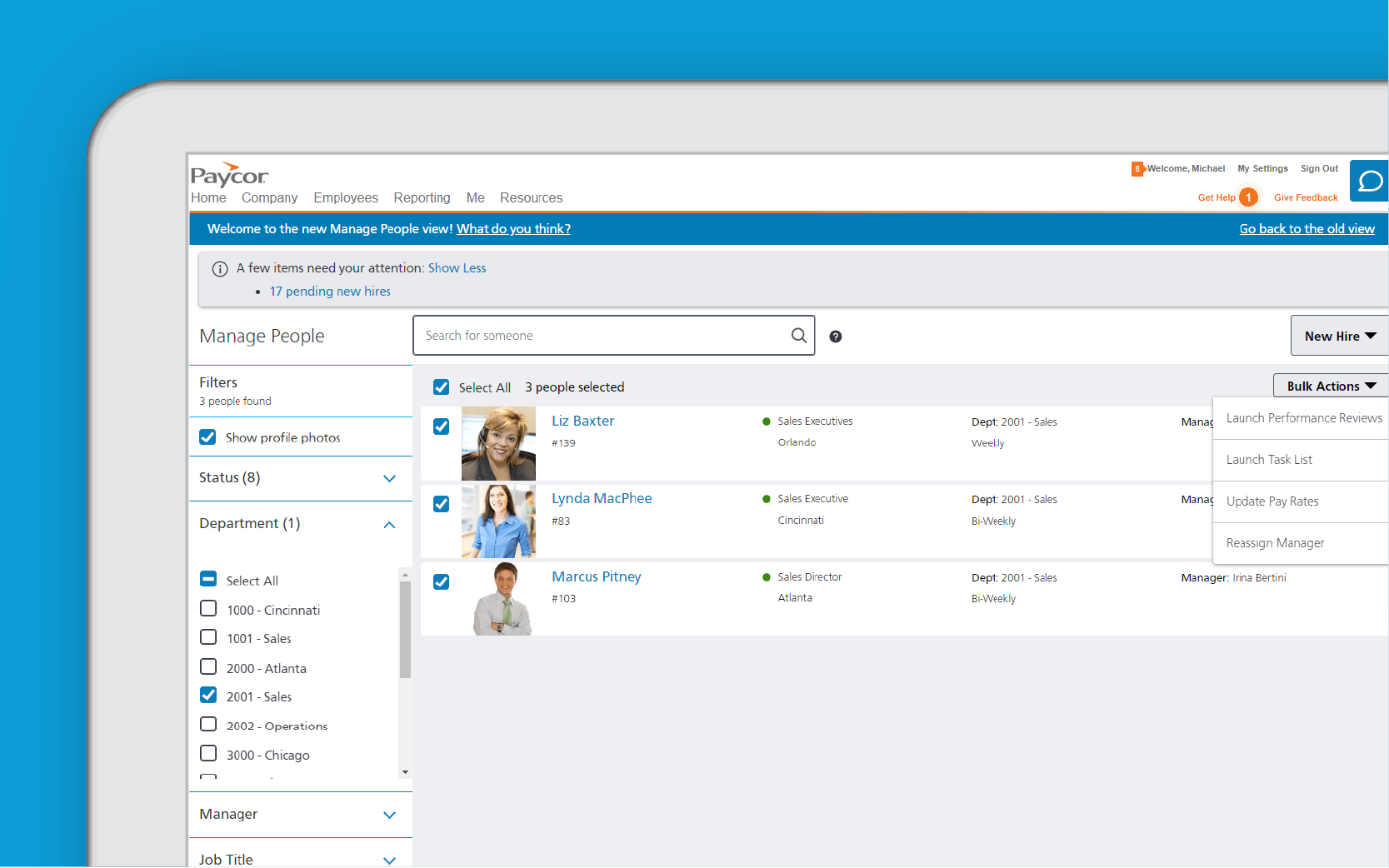 Bulk Updates —
Update pay rates for cost-of-living adjustments for multiple employees at once, or recognize workers with an off-cycle raise.
Build Strategic Compensation Programs
See how Paycor automates compensation management so leaders can focus on developing compensation strategies to attract new talent and reward employees.
Take Planning to the Next Level
When it comes to managing compensation, there's no one-size-fits-all strategy. With so many types of awards and pay options to recruit and reward employees, HR leaders need a solution that offers customization and flexibility.
Complete Customization —
Create rules by department, hire date or employee, assigning future dates to reward your people.
Powerful Insights —
Drill down into specific roles, departments or locations so you can collaborate with managers about pay increases and bonuses.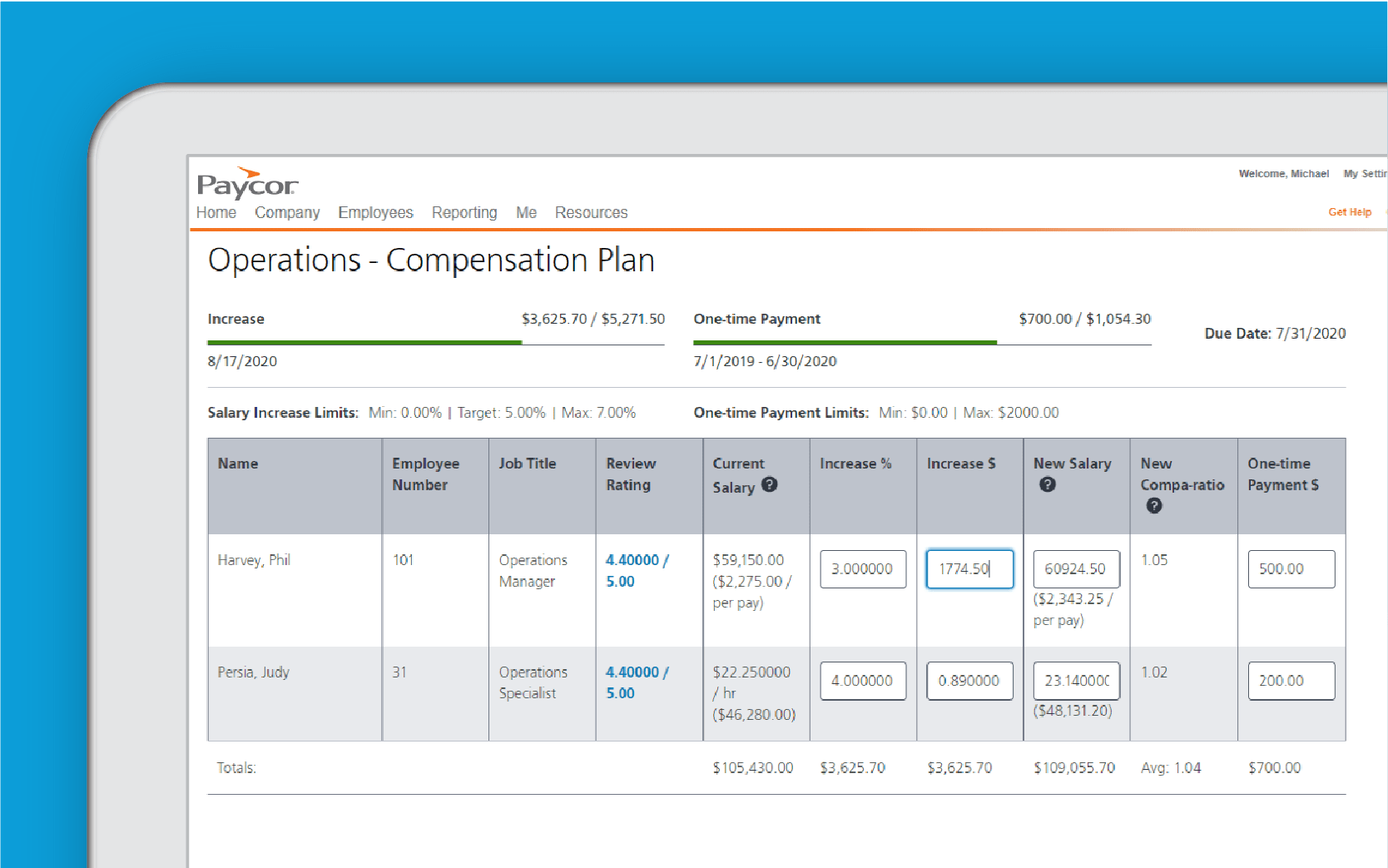 Full Visibility —
Create "what-if" scenarios and view compa-ratios to see the impact and distribution across the team before committing to pay increases.
"The single greatest benefit I've experienced with Paycor is the time savings. The solutions are extremely easy to navigate."
Tiffany K., Manager, Seaway Plastics
"The transition to Paycor was smooth. Employees can download one app to clock in, review paystubs and request time off."
Carrie D., Director of Finance, Christ Community Lutheran School

Resources
Pay and Compensation play a critical role in employee retention and recruitment. Watch our on-demand webinar that covers the topic.
On-Demand Webinar
We will demonstrate how to get HR Leaders out of the weeds of admin and recordkeeping and providing managers with tools to make more informed decision about pay practices.
Article
Read Time: 5 min
Compensation packages impact morale, recruiting and compliance. See the 5 benefits of having a compensation management program in place.
Article
Read Time: 4 min
If organizations don't have a strong compensation strategy in place, they'll lose the ability to motivate employees. See how HR software helps fight the battle!