Online Payroll Software
Never Worry About Payroll Again
The easiest to use, most powerful payroll software on the market, backed by tax and compliance expertise (we might be bragging, but it's true.) Speak to a representative today, call 855-565-3291.
Simplify

Payroll Processing
Our online payroll software is the easiest to use and most powerful solution on the market. Payroll can be a time-consuming, administrative task for your HR team. Paycor's payroll software is an easy-to-use, yet powerful tool that gives your team time back. Quickly and easily pay employees and never worry about tax compliance again.
We give business leaders the right technology to work smarter and the expertise they need to make a difference. Our payroll solution is flexible— there's no waiting for changes. Get in, make edits, run payroll and get out. If you have questions, our payroll and tax experts are here to help.
Efficient Administration
If your current payroll is hard to use, it's time to switch. With Paycor, you get in, get out and get on with your day.
The Power of Self-Service
Tired of answering the same questions? Paycor makes it easy for employees to find what they're looking for, and make changes on the go.
Compliance Expertise
Leave compliance to us. Paycor got our start in the most complex tax geographies in the country.
Trusted Online Payroll Solution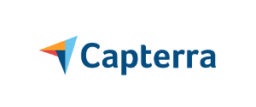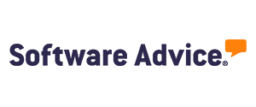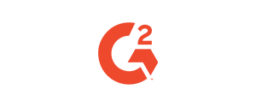 A
Smarter

, More Efficient Payroll Solution

Paycor Payroll helps organizations transform the way they process payroll with general ledger integration, employee self-service, powerful reporting tools and helpful HR resources like handy templates, law alerts and how-to guides. Best of all? You're never alone. Our team of payroll and tax experts helps make the complex process of running payroll feel simple. They'll help your business mitigate compliance risk, with an eye toward regulatory changes in your geography and industry.
Optimize Processes —
Customize payroll around your unique needs with intuitive workflows, pay on-demand features, wage garnishment services and 401(k) integrations.
Reporting + Analytics —
Proactive alerts and exception reports dramatically reduce errors and ensure payroll accuracy.
Fully Customizable —
We offer the flexibility to customize your pay stub and pay grid to meet your unique needs.
Employee Self-Service —
Employees can access important information including pay stubs W-2s and benefits information, all through their mobile phones.
The Solution HR Leaders
Trust
Paycor enables you to customize payroll around your company's unique needs with intuitive workflows. Get started to see how.
Stress-Free Tax Compliance
Managing tax compliance on your own can be risky and time consuming. Regulations at the local, state and federal levels are constantly evolving and chances are, you have a business to run and no spare time to keep up. With Paycor, you'll never have to worry about tax compliance again. We've spent 30 years perfecting the payroll process in one of the most complicated tax and payroll environments, with expert teams that work behind the scenes to protect your business every step of the way.
Precise Recordkeeping —
Our system accurately captures critical payroll details needed to ensure compliance that you can access anytime, anywhere.
Expert Support —
Worried about complicated tax notices? Our team monitors regulations to keep you informed and compliant.
Tax Processing —
We handle the details so you don't have to, including tax filing, W-2 and 1099 processing.
Workers' Comp —
We take care of the process, including calculating premiums, deposits and filing reports on your behalf.
"With our previous provider, not much worked correctly. Payroll processing was time-consuming, we constantly experienced system errors and they did little to solve our problems. When we met with Paycor, we felt like they wanted to be our partner."
---
What does payroll software do?
Payroll software collects employee hours worked data (for hourly workers) and salary data for full-time employees and consolidates it into an easy-to-read grid for payroll administrators to run on a regular basis. Through the software, administrators can choose the pay interval (weekly, bi-weekly, monthly, etc.), correct any mistakes and errors, and then do a pay run once all timecards have been approved. The system then pays employees according to their chosen payment receipt method.
Does payroll software help with complexities, like tax laws, paid time-off, workers compensation, and wage garnishments?
Yes. Payroll software makes calculations based on the W4 information provided during your onboarding process. It also allows for unique local and state tax deductions. Paid time-off, workers compensation, and wage garnishments capabilities can all be included as part of your payroll software package.
How does Paycor payroll software collect data?
Regular pay details for salaried employees can be manually entered in our system for reoccurring pay. For hourly wages, many customers purchase Paycor Payroll with our workforce management solution, Paycor Time, which allows you to collect employee hours through a physical time clock, iPad application, or mobile app. Our software integrates with other timekeeping systems as well, including point-of-sale (POS) systems.
How big does my company need to be to use Paycor payroll software?
We service organizations from 1 to 1,000+ employees. The sophistication and power of our payroll platform can be adjusted to the needs of your business as it grows. Our product tour is a good place to start to get an idea of what payroll and HR systems are recommended for your size business.

Resources
Payroll software can streamline and automate the whole process, prevent compliance issues and ensure accuracy. If you're struggling to do it all yourself or if you depend on a provider that's not up to the task, it's time to expect more from your payroll solution.
Article
Read Time: 5 min
Switching payroll providers can sound scary to a small business—but it doesn't have to be. Here's our guide to choosing and moving to a better payroll provider.
Article
Read Time: 10 min
Paying employees requires following a process. See the 9 steps involved in processing payroll.
Article
Read Time: 7 min
Paying your employees can occur in different forms. Get the details here on pros and cons of direct deposit and payroll cards for your workforce.