Online Payroll Software
Never Worry About Payroll Again
Pay your employees accurately and on time. Our software simplifies the entire process so you can get time back in your day. Speak to a representative today, call 855-565-3291.
A
Smarter

, More Efficient Payroll Solution

Paycor's payroll system can transform the way you process payroll with general ledger integration, OnDemand Pay, AutoRun functionality, employee self-service and powerful reporting tools like templates, law alerts and how-to guides. Best of all? You don't have to be the payroll expert. Our system guides you through the process, you can make real-time calculations, so you know exactly what's being debited before you run payroll. Our system is also flexible. With AutoRun, administrators can automatically process payroll on a specific day and time without having to be at a computer. And, behind the scenes, your payroll product is constantly updated, so you're always in step with local, state and federal laws.
Flexible Pay Options —
Engage and retain your workforce with flexible pay options like direct deposit, paycards, and earned wage access. And with AutoRun, admins can pre-schedule payroll cycles and receive real-time updates via Paycor's Mobile app.
Reporting —
Our pay summary dashboard gives you easy views into cash requirements, tax liability and access to a host of payroll reports.
Real-time Calculations —
Say goodbye to batch processing. With Paycor's payroll solution, all changes are made in real time, no more waiting. Get in, make changes, run payroll and you're done.
Employee Self-Service —
Employees can access important information including pay stubs W-2s and benefits information, all through their mobile phones.
Intuitive Payroll Software That Gives You Time Back in Your Day
Learn more about our robust set of features that make payroll processing stress free.
Stress-Free Tax Compliance
Managing payroll and tax compliance on your own can be risky and time consuming. Regulations at the local, state and federal levels are constantly evolving and chances are, you have a business to run and no spare time to keep up. With Paycor, you'll never have to worry about tax compliance again. We've spent 30 years perfecting the payroll process in one of the most complicated tax and payroll environments, with expert teams that work behind the scenes to protect your business every step of the way.
Precise Recordkeeping —
Our payroll system accurately captures critical details needed to ensure compliance that you can access anytime, anywhere.
Expert Support —
Worried about complicated tax notices? Our team monitors regulations to keep you informed and compliant.
Tax Processing —
We handle the details so you don't have to, including tax filing, W-2 and 1099 processing.
Workers' Comp —
We take care of the process, including calculating premiums, deposits and filing reports on your behalf.
Everything You Need, All in One Place
Paying your employees has morphed from cutting a simple paper paycheck into a highly complex business process. Getting it right the first time is important since 49% of workers say they'll look for a new job after two payroll errors (HR Dive). Our automated payroll system simplifies that process, and it's designed to give you time back in your day. Even better, you get a single login and password for everything you need to process, no more multiple system logins. Paycor Payroll is also available on mobile devices, so your employees can access their pay information and you can approve timecards anytime, anywhere.
Efficient Administration
If your current payroll system is hard to use, it's time to switch. With Paycor, you get in, get out and get on with your day.
The Power of Self-Service
Tired of answering the same questions? Paycor's payroll solution makes it easy for employees to find what they're looking for and make changes on the go.
Compliance Expertise
No more Googling to check up on employment laws in your state or county. We provide in-product compliance feedback to help reduce risk and worry.
Payroll Solution Trusted By Users & 3rd Party Evaluators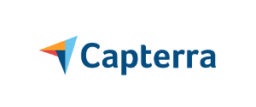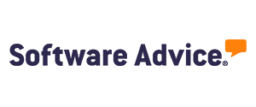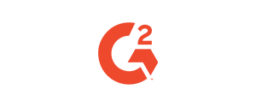 "With our previous provider, not much worked correctly. Payroll processing was time-consuming, we constantly experienced system errors and they did little to solve our problems. When we met with Paycor, we felt like they wanted to be our partner."
---

Resources
Payroll software can streamline and automate the whole process, prevent compliance issues and ensure accuracy. If you're struggling to do it all yourself or if you depend on a provider that's not up to the task, it's time to expect more from your payroll solution.
Article
Read Time: 6 min
An automated expense reporting solution provides you with more insight into the costs your business incurs and creates a more efficient process.
Article
Read Time: 6 min
A disregarded entity is a single-owner business that the IRS directly ties to its owner for federal income tax purposes. Read about the pros and cons.
Article
Read Time: 6 min
Compensatory time is a legal term that refers to an arrangement by which employees take time off instead of receiving overtime pay. Read more about comp time.
Article
Read Time: 5 min
Switching payroll providers can sound scary to a small business—but it doesn't have to be. Here's our guide to choosing and moving to a better payroll provider.
Article
Read Time: 10 min
Paying employees requires following a process. See the 9 steps involved in processing payroll.
Article
Read Time: 9 min
Paying your employees can occur in different forms. Get the details here on pros and cons of direct deposit and payroll cards for your workforce.