Paycor Customer Service
Paycor's Customer
Experience
Paycor is committed to giving customers best-in-class technology, but we don't stop there. We also provide a variety of resources and expertise to deliver the experience you expect.
Nearly 2 Million Users
Our HR solutions support nearly 2 million users across 50 states.
30+ Years of Experience
Paycor has more than 30 years in the HCM industry.
Best-in-Class Implementation
We provide the hands-on guidance, expert support and tools needed to ensure a seamless transition.
40k+ Customers
Paycor serves more than 40,000 customers nationwide.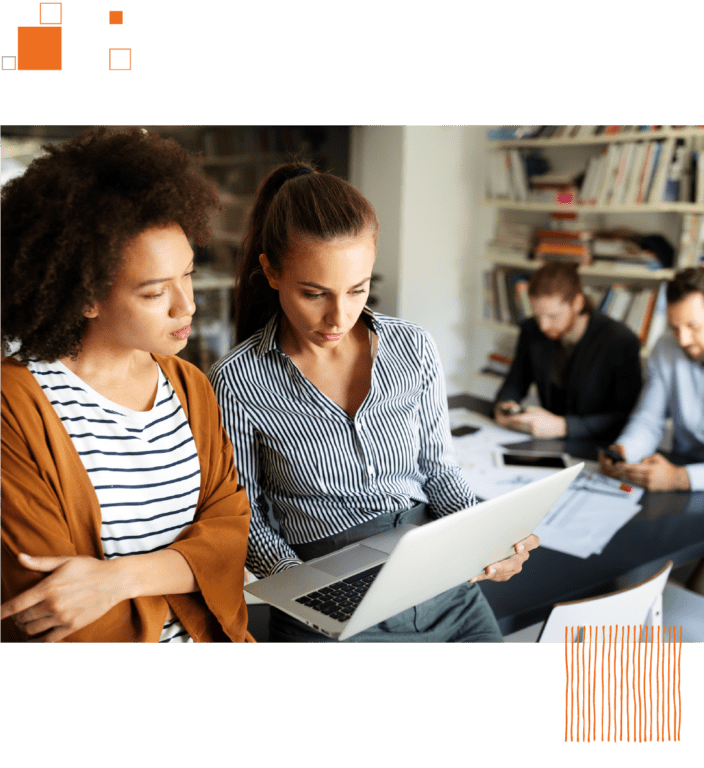 Achieve
Big Goals

with Paycor's HR COE

The HR Center of Excellence (HR COE) is your go-to resource for expert advice and inspiration. Think of the HR COE as an action plan, designed to meet you where you are and get you to the next level.
See the ROI
The HR COE can help HR leaders prove the value of their programs and initiatives with data that will get the C-suite's attention.
Join The CORner, an
Exclusive Customer Community
The CORner is a place for customers to network with other HR leaders, share best practices and be the first to learn about exciting things happening at Paycor.
Connect and Share
The CORner offers exclusive customer resources, discussion groups, product information and networking opportunities.
Become a Power User with Paycor's
Training Hub
Paycor has a team of trainers and classes for customers based on the solutions they've purchased. Tailored sessions are available for everyone payroll admins to HR managers.
User-Friendly Training
The flexibility of Paycor's e-learning allows you to start, pause and resume courses at a pace that best fits your schedule. After you complete, you can post a Paycor certification to your Linkedin page.
Stay Informed with Customer
Newsletters + Webinars
Paycor customers get a dedicated newsletter full of the latest product and industry news, plus exclusive access to our robust customer webinar series.
Virtual Web Summits
One of our most popular customer programs, our Web Summits cover trending topics in HR, compliance and HCM technology.
Connect and Network with Paycor's
User Groups
Paycor-hosted user groups provide customers a chance to get together with fellow Paycor users in their immediate area or industry. Customers learn more about their particular Paycor solutions and talk to Paycor leadership.
Share Your Thoughts
User groups are a great opportunity for customers to share their experiences with one another and with Paycor leaders and Paycor product developers.
Suggest Product Enhancements,

Paycor Listens
More than two-thirds of Paycor's product enhancements are suggested by customers. We're constantly releasing updates to our HCM platform, based on feedback from more than two million users.
Paycor Listens
Paycor Listens gives customers an easy way to provide feedback and take surveys to improve our products and the overall customer experience.
Check Out Our Products
Paycor modernizes nearly every aspect of people management, from how you recruit, train, develop and manage people to the way you pay and retain them. Take our Product Tour for a quick overview.
"Ever since we switched to Paycor, we've had no problem with communication. They treat us as if we're their only client."
Casey M., Executive Director
"The implementation team didn't shove us off when we had questions. Paycor also included our everyday working team on the calls—and that makes a big difference."
Dona M., Director of Operations, Medical Practice

Resources
Get expert HR advice and thought leadership on the latest trends that affect your business.
Article
Read Time: 1 min
Discover all the perks and incentives of being a Paycor customer. Paycor is committed to giving leaders the technology and expertise they need.
Guides + White Papers
Read Time: 0 min
Learn how to prove the value of HR to executives. Download the free guide now to get started.
Services + Support
"Taking Care of Customers" is Paycor's most important guiding principle. Learn how we support and empower our customers.