Career Management Software
Boost Succession Planning with Career Management Software
Employee turnover is expensive, but you can get ahead of it with talent management. Retain and coach your workforce with a robust career planning solution. Speak to a representative today, call 855-565-3291.
More than 40,000 businesses nationwide trust Paycor*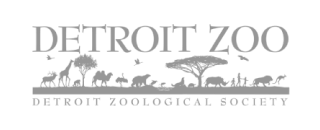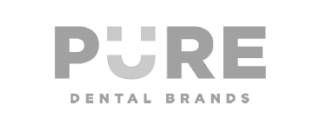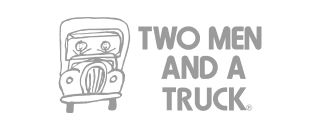 4.5/5 (2065 Reviews)
Paycor online platform has saved hours in payroll processing time. I have the flexibility to process payroll when it is convenient for me.
JENNA DALGETY
Office Manager
Zanies Comedy Night Club
With Paycor's onboarding solution, adding new hires takes me very little time. I also love that you can store documents online …

LAURA SPRADLEY
Director of Brand Development
Goo Goo Cluster
The overall experience is good as the program fulfills its purpose well, making life easier for companies that need payroll software.

NANCY FLIPPIN
CFO
MANNA Foodbank
Working with Paycor has cut our payroll processing time down from almost a full day to one hour. We also have more visibility.

AMANDA D.
Marketing Director
Hospital & Health Care
Paycor is more than just a time- keeping software. Employees can put in their hours and PTO requests, and can see their pay stubs and benefits.

LINA M.
Hospital Administrator
Hospital & Health Care
The software is rapidly updated with changes of times such as setting up new earnings codes for COVID related leaves. Easy to use.

LINCOLN M.
Financial Assistant
Non-Profit Organization
A Succession Strategy to Reduce Turnover
One of the biggest problems organizations face today is employee turnover. Not only does it take a toll on the bottom line, but high turnover negatively impacts productivity, morale and engagement. What's driving employees to seek work elsewhere? Lack of growth and internal career opportunity.
Employees crave development and upskill opportunities, and seek a clear path for internal mobility at their workplace. Yet 90% of companies recognize they have a skills gap, which leads to stagnant career growth. In addition, employees without a clear understanding of what their organization expects of them have a hard time identifying when they're successful. Paycor's software helps bridge the gap of where an employee's skill set is today and how they can move forward in their development and reach career goals.
Role Profiles —
Leverage role responsibility profiles to ensure employees are meeting expectations and where they can improve.
Determine Competencies —
Add expected skills assessments to indicate where an employee stands relative to their existing role or potential future roles.
Job Assessments —
Evaluate responsibilities in an assigned role to make sure there is alignment in expectations.
Don't Ignore Employee Growth
Paycor's Career Management solution allows you to create better career strategies, facilitate internal movement and identify talent risks. Clearly define role responsibilities and set expectations to get an employee's career path to the next level.
Your Workforce Craves a Career Development Program
Paycor's solution gives employees the support and opportunities they want for career development and future planning. When an organization invests in the future of its workforce, it becomes a tremendous motivator as employees feel valued and meet their achievement and recognition goals, improving employee retention overall.
With Paycor's Career Management solution, we help you structure and execute your succession strategy that will drive employee engagement, remove the complexity from succession planning and improve overall business outcomes.
Drive Engagement —
With action-oriented assessments, employees will know if they're on track or if more work needs to be done to advance.
Remove Complexity —
Standard templates and fillable check lists allow for easy implementation of your succession strategy.
Role-Based Reviews —
Responsibilities can be assessed directly in a review, making for one simple workflow during the review cycle.
Improve Outcomes —
Get dashboards and workforce insights so you can easily identify gaps or risks and put mitigation plans in place.
Configured for Your Industry
Recruit and hire skilled nurses, dynamically schedule staff, and boost engagement and retention with Paycor's configurable software.
Recruit skilled labor, optimize coverage, and track and analyze labor costs with Paycor's configurable software.
Speed up the recruiting process with same day hire, streamline with custom hiring workflows, offer workers OnDemand Pay and self-service on an award-winning mobile app.
Save time with a unified, mobile-first experience intuitively designed for leaders and gain deeper insights about your business with powerful analytics.
Maintain compliance, pay adjuncts and staff accurately and on time, schedule staff at multiple campuses, recruit qualified talents, and get up to speed faster with our industry-skilled implementation.
Recruit, onboard, pay, and schedule workers in a mobile-first environment. The last thing retailers need is a generic solution. That's why leading retailers partner with Paycor.
Pay employees accurately and on-time in a heavily regulated tax environment. Overcome staff shortages, maintain tax compliance, and help tie operations to grant funding.
Development Solutions to Motivate Employees
Paycor's Career Management software removes the complexity from succession planning and gives HR leaders the ability to structure and execute a strategy that drives employee engagement while improving overall business outcomes. Our career planning solution provides companies a way to create better career strategies, facilitate internal movement and identify talent risks.
Managers and employees can clearly define role responsibilities and set expectations together, so employees receive feedback that's specific to their development plan and future career opportunities. With Paycor, leaders can create a team-oriented organization that helps future proof their workforce and leads to increased business success.
---
Resolve Vague Expectations
With clear responsibilities and competencies by role, managers can start a dialogue with employees so they know exactly what's needed to advance to the next level of their career journeys.
Eliminate Manual Planning
Career Management removes the complexity of succession planning by providing templates and fillable checklists for easy implementation of your career pathing strategy.
Avoid Talent Risks
Identify skill gaps or risks of talent leaving by investing in critical job skills that will improve business outcomes, while future proofing your workforce.
Career Management Solution Trusted By Users & 3rd Party Evaluators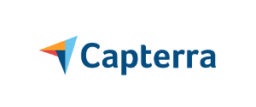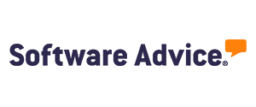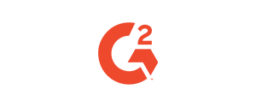 Resources
Paycor helps you reduce employee turnover and stay competitive when it comes to hiring top talent by providing career pathing software and succession planning for your entire workforce.
Article
Read Time: 7 min
Just about all employees want to know how to get promoted. Employers can provide answers by using these 10 career development tips.
Article
Read Time: 1 min
Looking to hire a new manager on your team? Use these interview questions to understand their skills and managerial style.