Time + Attendance Software
Track + Optimize Labor Spend with Time & Attendance Software
Manage time off, track hours worked and stay on top of labor distribution with automated and accurate timekeeping. Speak to a representative today, call 855-565-3291.
More than 40,000 businesses nationwide trust Paycor*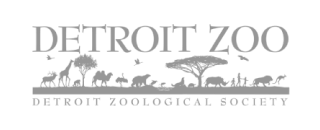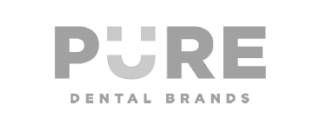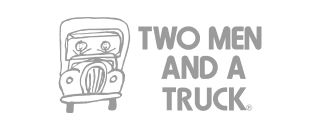 4.5/5 (2065 Reviews)
Paycor online platform has saved hours in payroll processing time. I have the flexibility to process payroll when it is convenient for me.
JENNA DALGETY
Office Manager
Zanies Comedy Night Club
With Paycor's onboarding solution, adding new hires takes me very little time. I also love that you can store documents online.

LAURA SPRADLEY
Director of Brand Development
Goo Goo Cluster
The overall experience is good as the program fulfills its purpose well, making life easier for companies that need payroll software.

NANCY FLIPPIN
CFO
MANNA Foodbank
Working with Paycor has cut our payroll processing time down from almost a full day to one hour. We also have more visibility.

AMANDA D.
Marketing Director
Hospital & Health Care
Paycor is more than just a time- keeping software. Employees can put in their hours and PTO requests, and can see their pay stubs and benefits.

LINA M.
Hospital Administrator
Hospital & Health Care
The software is rapidly updated with changes of times such as setting up new earnings codes for COVID related leaves. Easy to use.

LINCOLN M.
Financial Assistant
Non-Profit Organization
Time + Attendance Software That Delivers Results
If you're manually keeping track of timecards or your system lacks the functionality and efficiency you need, it's time to find a more effective solution. Paycor's time and attendance system fully integrates with payroll to help eliminate duplicate data entry, reduce the risk of costly errors and improve payroll accuracy. Gone are the days of toggling between multiple systems or reporting spreadsheets. With Paycor, employee hours automatically flow to payroll, eliminating a burdensome and time-consuming task for administrators.
Unified Experience —
Eliminate duplicate entry, prevent costly errors and improve productivity by offering one single source of truth across Time, Payroll and HR.
Mobile Punching —
Allow employees to punch in/out, enter daily hours, transfer departments and request time off.
Time Dashboard —
Easily view and manage all time off requests and hours worked in one place.
Overtime Insights —
Break down your overtime spend by department, manager, location and more.
Insightful Tracking + Reporting
Paycor's time and attendance solutions offers seamless access to time data so leaders can gain efficiencies, better understand labor distribution and reduce expenses.
Stay Compliant + Improve Time Tracking
While working from home has become a new reality for many employees, it's posing new compliance challenges for HR leaders and managers. Accurately tracking overtime and capturing a complete snapshot of hours worked is essential to prevent lawsuits and stay compliant. A robust time and attendance solution like Paycor Time can provide proactive alerts and messages that notify administrators of any errors or discrepancies that could result in compliance missteps.
Compliance Checks —
Record every hour worked by employees to maintain federal, state and local minimum wage compliance and prevent lawsuits.
Flexible Timekeeping Options —
Paycor offers modern time clocks including Wi-Fi connectivity, PIN entry, badge proximity entry and a multi-languages badge reader to accurately record every employee time punch.
Geo Validation —
Capture the exact time and location where employees punch in/out.
Attendance Management —
Easily create rules, track tardiness and absences and reward employees for consistent attendance.
Configured for Your Industry
Recruit and hire skilled nurses, dynamically schedule staff, and boost engagement and retention with Paycor's configurable software.
Recruit skilled labor, optimize coverage, and track and analyze labor costs with Paycor's configurable software.
Speed up the recruiting process with same day hire, streamline with custom hiring workflows, offer workers OnDemand Pay and self-service on an award-winning mobile app.
Save time with a unified, mobile-first experience intuitively designed for leaders and gain deeper insights about your business with powerful analytics.
Maintain compliance, pay adjuncts and staff accurately and on time, schedule staff at multiple campuses, recruit qualified talents, and get up to speed faster with our industry-skilled implementation.
Recruit, onboard, pay, and schedule workers in a mobile-first environment. The last thing retailers need is a generic solution. That's why leading retailers partner with Paycor.
Pay employees accurately and on-time in a heavily regulated tax environment. Overcome staff shortages, maintain tax compliance, and help tie operations to grant funding.
Want to Trim
Costs

? Track Time.
With U.S. labor costs rising steadily (4% last year*) there's no wiggle room for error. In fact, you need solutions to optimize labor and save. Automate employee timekeeping with time and attendance software. Paycor's time and attendance solution allows you to collect and monitor employee hours so you can make better decisions about labor costs and time management through automated and accurate processes.
*Reuters
Automate Timekeeping
Eliminate the hassle of tracking hours by hand or guessing when employees arrive at work. Paycor's time & attendance tracking software automates the entire process so you don't have to rely on spreadsheets or timecards.
Employee Self-Service
Do employees rely on HR to track time off and hours worked? Paycor empowers your workforce to leverage self-service capabilities to improve productivity and manage their time.
Easy Access Anytime, Anywhere
Today's modern workforce needs flexible solutions to track hours. Employees can clock in and out and view their timecards via Paycor Mobile.
Time + Attendance Solution Trusted By Users & 3rd Party Evaluators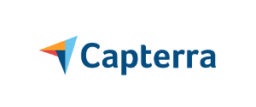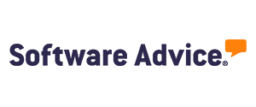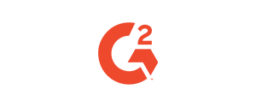 "Our employees work in multiple departments and locations. Before Paycor, one simple timesheet error could take nearly twenty steps to resolve. Paycor Time allows us to identify errors and resolve discrepancies before they become an issue."
– Angie Lassley, CEO, YMCA Salina
---

Resources
Labor costs can quickly get out of control, especially if you're manually tracking hours or using an outdated time and attendance solution. Discover how technology can help you accurately capture data and reduce expenses.
Article
Read Time: 6 min
Labor costs are typically the largest expense an organization will have. Discover how your time and attendance solution can impact the bottom line.
Article
Read Time: 5 min
Worker absenteeism can be costly for employers. Control attendance by understanding the root causes outlined here.
Article
Read Time: 5 min
Employee time theft can cost businesses a substantial amount of money. Crack down on the issue and increase enforcement.