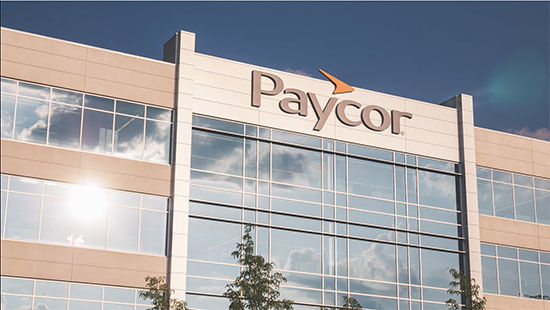 Every day, we work with HR and finance leaders who are making a difference. They're recruiting talent. They're designing competitive benefits. They're tracking compliance in a rapidly changing environment. They're building companies that are great places to work. Everyone depends on them. Who do they depend on? Paycor. We offer the best human capital management platform, expertise and thought leadership for medium and small businesses.
Careers
Our customers trust us, and that trust is our fuel to outperform, out-innovate and outpace the competition. If you're ready to set bold goals and grow your career, join us.
Paycor It Forward
We give back to our communities with paid service days and associate-driven events focused on what matters most to you.
Career Growth
It's your journey, but we believe in bold, aggressive goals and holding ourselves accountable. We want you to move forward with us.
Paint the Town Orange
Having fun along the way is a priority. Our teams enjoy offsite experiences, team socials and epic ping-pong battles.
Celebrate Good Times
We believe the good guys win and winning is contagious. That's why we take time to celebrate our clients, our success and our people.
One Team, One Vision
We value transparency, so team members know what's going on across the organization. We're all on the same page and working toward the same goal—to provide the best technology and support to our customers.
A Round of Applause
We're regularly recognized for our award-winning technology, our training and our people.
Our Team, Our Culture
Our culture is built on 30 years of relationships. We believe in a spirit of helpfulness and humanity that includes everyone and every community our business touches. We succeed together. At Paycor, there's always an opportunity to get involved and find your fit. See more about our culture and guiding principles.
Community Partners
Giving back to our communities is an important part of our culture, and we encourage our associates to promote the causes near and dear to their hearts. Community Partners is your chance to rally coworkers to support the charities/fundraisers/events for which you're most passionate. These 100%-associate-driven endeavors garner more than 7,000 volunteer hours each year.
Young Professionals
Open to all associates, our YP group is committed to helping you build a professional network. But we're also going to have fun along the way. From lunch and learns designed to improve your business savvy to celebrating a hard day's work over happy hour, we're dedicated to building relationships and helping you live up to your full potential in the workplace.
Women's Inspirational Network
We want women to not only reach for the stars, but grab 'em with both hands. WIN is focused on empowering Paycor women to connect, inspire and impact others through personal and professional development opportunities.
Colorful Connections
Colorful Connections creates an all-inclusive platform that promotes networking and heightened awareness for Paycor's culturally diverse population, while providing opportunities for personal and professional advancement, alongside community outreach and mentorship.
PRISM
PRISM strives to create a welcoming work environment by providing education, resources and support for employees across the spectrums of gender and sexuality while emphasizing the community's potential to bolster employee and client recruitment, referrals and retention. We offer opportunities (both philanthropic and fun!) to get involved and grow your network
Disrupt
Disrupt is an event where associates collaborate, challenge the status quo and explore innovations around technology and software development processes. It's regarded as an engine for exploration and adoption of new ideas at Paycor. It's our opportunity to present solutions that will make a difference in the way we operate, internally or externally.
We love awards that reflect our values
Awards Content
These people-focused and service-focused recognitions especially motivate us. They
give us added incentive to continue building a company our employees can be proud of every day.
Diversity & EEOC
Our Commitment to Diversity

At Paycor, we believe your unique identity, background and experience is important. We strive to create a workplace where Associates can be their best selves, which begins with feeling included and valued. We celebrate differences in race, color, religion, age, physical & mental ability, national origin, sexual orientation, gender identity, and all other protected categories as defined by federal, state or local laws. Our individual differences, life experiences, knowledge, self-expression, and talent make up who we are as Paycor. It extends to the business leaders and customers we serve and to the communities in which we work. Not only do these differences fuel our innovation, they're how we Take Care of Customers First and Do the Right Thing.


Equal Opportunity Employer

Paycor is proud to be an equal opportunity workplace and we are committed to equal employment opportunity regardless of race, color, religion, age, physical & mental ability, national origin, sexual orientation, gender identity, and all other protected categories as defined by federal, state or local laws. Paycor provides a safe and engaging work environment where we are curious about our differences and embrace the collective values of our teammates. This policy applies to all terms and conditions of employment, including, but not limited to, our practices of hiring, transfers, promotions, training, termination of employment, working conditions, leaves of absence, compensation, benefits, social programs and the development of a work environment to sustain our progress.