COVID-19 Products & Services
COVID-19 Safety, Analytics & Compliance Tools
Paycor can help business leaders seamlessly manage vaccine tracking and test results with our unified experience. Call 855-565-3291.
More than 40,000 businesses nationwide trust Paycor*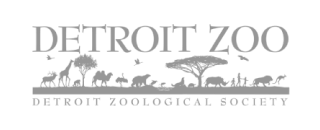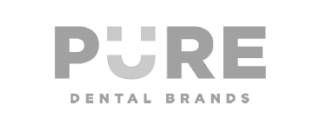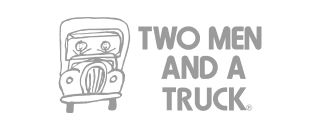 4.5/5 (2065 Reviews)
Paycor online platform has saved hours in payroll processing time. I have the flexibility to process payroll when it is convenient for me.
JENNA DALGETY
Office Manager
Zanies Comedy Night Club
With Paycor's onboarding solution, adding new hires takes me very little time. I also love that you can store documents online.

LAURA SPRADLEY
Director of Brand Development
Goo Goo Cluster
The overall experience is good as the program fulfills its purpose well, making life easier for companies that need payroll software.

NANCY FLIPPIN
CFO
MANNA Foodbank
Working with Paycor has cut our payroll processing time down from almost a full day to one hour. We also have more visibility.

AMANDA D.
Marketing Director
Hospital & Health Care
Paycor is more than just a time- keeping software. Employees can put in their hours and PTO requests, and can see their pay stubs and benefits.

LINA M.
Hospital Administrator
Hospital & Health Care
The software is rapidly updated with changes of times such as setting up new earnings codes for COVID related leaves. Easy to use.

LINCOLN M.
Financial Assistant
Non-Profit Organization
COVID Safety
Stay secure with Paycor's immunization tracker, return to workplace guidance, and touchless time kiosk.
COVID Analytics
View immunization status to monitor insights and minimize risk.
COVID Compliance
Navigate compliance and relevant legislation with our HR Support Center.
COVID-19

Action

Plan: Path Out of the Pandemic
The COVID-19 Action Plan mandates vaccination against COVID-19 for employees working for employers that have 100 or more employees, as well as employees who work for the federal government, federal contractors, and healthcare entities that accept Medicaid or Medicare.
Stay Ahead of the Curve
Get the tools you need to seamlessly manage vaccine and test tracking, remain compliant, stay in business and achieve your goals.
Paycor Is Your Guide to Navigating the Path
Paycor's HCM platform includes product enhancements to help manage the complexities of COVID-19, including compliance with the federal vaccine mandate. We also offer best practices on all aspects of COVID-19 and the workplace
Paycor Can Help
Key features of Paycor's COVID-19 Analytics, Safety & Compliance Tools include vaccine and test tracking, vaccine reporting and COVID risk analytics.
Stay Compliant and Safe
Our system enables workers to upload proof of vaccination, or a negative COVID test directly to the system, and HR leaders can run a report to see immunization status across the organization.
An Enhanced HCM Solution
Paycor is one of the first HCM providers to offer an immunization tracker that is fully integrated into our platform.
COVID-19 Analytics, Safety & Compliance
Ever since the pandemic began, HR leaders have had to deal with one disruption after another. Paycor's goal is to help every step of the way, and that includes getting out in front of a major compliance hurdle like the mandatory COVID vaccine.
Immunization Tracker —
Easily track testing and vaccination status with the ability to upload documentation for both. Available in mobile and web applications.
Vaccine Reporting —
Report templates to track status of employee vaccinations and immunizations to ensure compliance.
COVID Risk Analytics —
Paycor Analytics COVID guidebook enables you to monitor risks and plan for in-person work.
Sentiment Monitoring —
Use Pulse Surveys and measure sentiment to gain insights into how your workforce is feeling.
COVID-19 Resources
Paycor's Coronavirus Support Center provides the resources business leaders need to stay up-to-date on the latest information. It's your one-stop shop for timely articles, guides and templates you can use to support your company and your employees.

Resources
Get the expert advice and thought leadership you need to help solve your toughest business challenges.
Learn More Valuable Tips to Help Your Business Thrive.
PHA+Q2hlY2sgeW91ciBpbmJveCBmb3IgYW4gZW1haWwgY29uZmlybWluZyB5b3VyIHN1YnNjcmlwdGlvbi4gRW5qb3khPC9wPg==