Is It Time to Reevaluate Your Recruiting Process?
In today's tight labor market, how you manage the recruiting process is more important than ever. Candidates are closely scrutinizing each opportunity, and if you're not offering clear and concise job descriptions or communicating with them during the hiring process, they'll simply move on to a new opportunity.
Now's the time to take a hard look at every stage of your recruiting and hiring process to assess and optimize your current practices. Are there inefficiencies that take way too much time? Is your recruitment team able to easily file and access applicant data? How would a candidate describe their experience with your company – from finding your posting to the interview and selection process?
Applying for a Job Shouldn't Be a Hassle
Candidates are savvy, and they can tell when a company doesn't have their act together. From the moment they see your job posting they are forming opinions about your company and its culture. Their experience not only impacts the likelihood they'll apply to your company in the future, but candidates are quick to share their experience and opinion on social media, potentially impacting how others perceive your brand.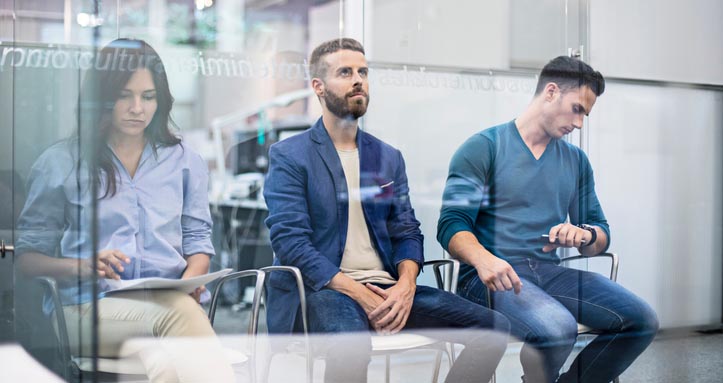 To ensure you're finding great talent and getting rave reviews during the hiring process, keep these things in mind:
Candidates want the option of applying for your job via their mobile device.
Candidates don't want to waste time searching through pages of information to find what they need to do to submit application materials.
Candidates are put off when they're asked to duplicate efforts, due to application redundancy.
Candidates will not spend an inordinate amount of time submitting one application. You're not the only game in town and if your process is complicated and overly demanding, you may miss out on great talent.

They don't want to resend information or answer questions multiple times because of human error.
They don't want to be left hanging wondering where they stand in the process.

Improving efficiencies and streamlining your recruitment process reduces hassles on your end, too. You'll know you have a good system in place when you don't:
Lose or misplace paperwork
Wonder what communication that has been sent, or what documents are still needed
Search through multiple files or online locations to find information
Manually enter data
Spend hours on a task that could be done more efficiently
Where's the Hiring Bottleneck?
Recruiting is like a machine with many moving parts. If there's a problem in one part of the machine, it will impact the entire process.
If you're losing out on some of your favorite candidates, your process could be to blame. Here are 6 key elements to review and eliminate any bottlenecks:
1. Identify the Need
Recruiting begins with a needs assessment. Is the job a new role, or are you filling a vacancy? Involve the organization members at the task level as well as those who will supervise this role. That way you can determine exactly what work this new hire will be doing, and the qualifications and qualities that would make an ideal candidate. What are their primary tasks and responsibilities? Do you have minimum education requirements? Will they need to have specific capabilities, or a special license? After you carefully craft your job description and secure the necessary approvals, you're ready to post the job.
2. Spread the Word About The Job Opening
Getting information about your job opportunity in front of the right people is key. It's time-consuming for recruiting managers to find and post positions on job boards, career, and social media sites. Applicant tracking systems that integrate posting information can reduce all that to a single click. Post to all of your integrated platforms at once and get on with your day. Recruiting team members will also source potential applicants by tapping into their external network and participating in events and job fairs.
3. Pare Down the Candidates
The position is posted, and applicants are submitting materials! Now your recruiting team can get busy screening information and candidates to determine who to interview. If you utilize software, your ATS can sort, analyze, and input content from candidate resumes, saving time and preventing data entry errors. Tracking systems can take care of many of the other time-consuming tasks like confirming employment eligibility and performing background checks.
Once you have sorted the stack down to a manageable size, it's time to start interviewing!
4. The Interview and Selection Process
Juggling calendars and sending emails back and forth is a giant headache, and one of the most common bottlenecks we see during the process. If you're managing all of this manually, you'll find it tough to keep up. An ATS is built to manage the back-and-forth communication, keeping things organized and on track. Automating emails ensures the candidates and your hiring team have up-do-date information about scheduling, progress, and status.
5. Don't Fall Victim to Compliance Mistakes
After you've interviewed and selected your new hire, an offer letter is sent. Don't overlook EEO/OFCCP regulations that require retaining certain information and hiring data. Many companies struggle with compliance issues. There's so much to know and regulations evolve. One of the many advantages of an ATS is that the system stores the compliance data that keeps your company safe – reasons for non-selection, hire/offer logs, qualification questions, and more.
6. Onboarding New Employees
The application process is what initially informs a candidate's opinion of you and your company. Onboarding is the experience that will either alter or reinforce that opinion.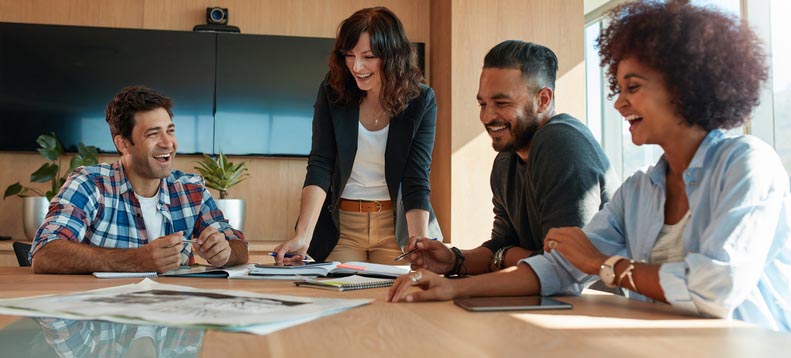 Recruiting and training a new employee and developing them into a loyal team member is critical to the success of your organization. According to SHRM, companies that develop a standard onboarding process see 50% greater new-hire productivity.
Once you make that great hire, focus on the new hire experience to ensure they're joining an efficient and welcoming workplace culture. Research shows it leads to long-term employees, lower turnover rates, and higher retention.
Upgrade Your Recruitment, Reap the Rewards
If your assessment indicates the recruiting tools and techniques that have worked for you in the past are no longer delivering the results you need, it's time for an overhaul.
Paycor offers a best-in-class applicant tracking system built by recruiters, for recruiters. Clients specifically point to how easy it is to broadcast jobs, schedule interviews and collect feedback. Plus, powerful analytics and dashboards offer insights into your most effective recruiting channels. It all adds up to a great experience for both the candidate and the administrator. To schedule a personalized demonstration and talk to one of our expert consultants, click here.
---
Subscribe to Our Resource Center Digest
Enter your email below to receive a weekly recap of the latest articles from Paycor's Resource Center.


Check your inbox for an email confirming your subscription. Enjoy!


Buyer's Guide To HCM And Payroll Technology
An HCM platform is the foundation of your business, and choosing the technology is one of the most important decisions you'll make.
Get Expertise
Stay Up to Date
Sign up to receive our latest research and expert advice.
Check your inbox for an email confirming your subscription. Enjoy!