Social Security Wage Base – What Employers Should Know
Social Security's Old-Age, Survivors and Disability Insurance (OASDI) program was established in 1935 by President Franklin D. Roosevelt. When he signed the Social Security Act into law he said, "This social security measure gives at least some protection to thirty million of our citizens who will reap direct benefits through unemployment compensation, through old-age pensions and through increased services for the protection of children and the prevention of ill health."
About 61 million people collected Social Security benefits in 2017, and the Social Security Administration projects that in 2018 about 63 million Americans will receive approximately one trillion dollars in Social Security benefits. It's an extraordinarily popular benefit, with nearly nine out of ten people age 65 and older receiving Social Security benefits. These benefits represent about 33% of their income.
What is the Social Security Tax and What Does It Fund?
Social Security, along with Medicare, make up the Federal Insurance Contributions Act (FICA) tax. The tax is most well-known for paying out monthly benefits to employees who have retired. However, tax dollars also pay benefits to disabled people and their families. Additionally, the tax helps support widowers, widows and the children of employees who have passed away. Social Security taxes also pay for the management of the program.
The Social Security tax is different from income tax in that it's both employer and employee tax. As an employer, this means you are required to withhold a portion of each employee's wages via payroll tax deductions, and pay a matching tax on the wages paid. The Social Security tax rate has not been adjusted since 1990; however, the Social Security wage base is typically updated annually due to changes in the national average wage index.
Social Security Withholding Rate
The Social Security tax withholding rate currently stands at 6.2%. As an employer, you're required to withhold 6.2% from every employee's wages. Additionally, you're responsible for paying another 6.2%.
As an example, say your employee Bill Smith is paid $10,000 for each monthly paycheck. You have to withhold $620 ($10,000 x .062) from his wages, as well as pay the additional $620 employer contribution.
Self-employed workers pay double the tax that a person who is employed by a business does in order to cover both the employer and employee's contributions, making the self-employed Social Security withholding rate 12.4%. Because their work isn't a typical 9-5 office job and they can have sporadic hours, self-employed people generally pay their taxes every quarter rather than per a designated pay period. It's important to note that, as an employer, you must ensure that you're correctly classifying your employees and contractors. If you misclassify an employee as a contractor and fail to pay in the appropriate taxes, you could be in hot water with the government.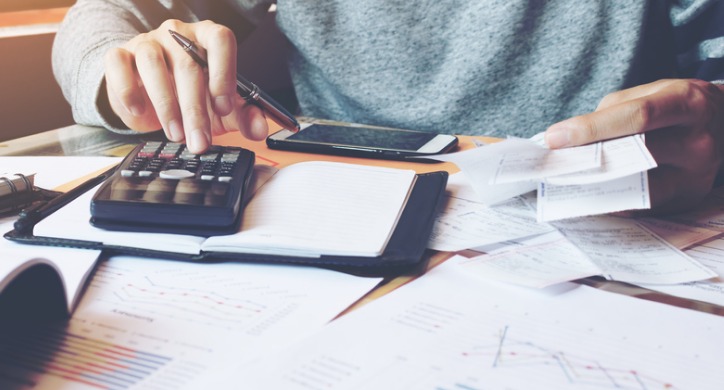 Social Security Wage Base
Also known as the Social Security cap, the Social Security wage base is the top salary that you will pay the tax on. The Social Security wage base increases every year. In 2017, the cap was set at $127,200, and for 2018, the Social Security contribution limit saw a modest increase to $128,400. If you don't have a payroll system that automatically does it for you, be sure you stay informed about the annual Social Security wage base because it generally changes each year.
After your employees earn $128,400 in a single year, you no longer need to withhold money for Social Security taxes and no further tax is due once the cap is reached. For 2018, the largest Social Security contribution you will make per employee is $7,960.80 ($128,400 X .062).
If keeping an eye on tax tables and doing all of these calculations to help ensure you stay in compliance seems like a hassle and is keeping you away from focusing on your business, partnering with Paycor is the way to go.
We partner with more than 30,000 organizations to ensure payroll and tax compliance by offering a solution that is both usable and feature-filled, so you can quickly and easily pay employees from wherever you are. Click here to learn more. And if you're interested in learning how Paycor can help support your business, contact our team today.
---
Subscribe to Our Resource Center Digest
Enter your email below to receive a weekly recap of the latest articles from Paycor's Resource Center.


Check your inbox for an email confirming your subscription. Enjoy!


How COVID-19 Is Impacting the Labor Market
As the demand for labor shifts and the unemployment rate rises, workers and employers adjust.
View the Impact
Stay Up to Date
Sign up to receive our latest research and expert advice.
Check your inbox for an email confirming your subscription. Enjoy!