Why HR Teams Need an HRMS Solution
Your HR leader knows the pulse of your workforce better than just about any other member of the organization. He or she understands labor and recruitment costs, talent gaps, and industry trends, and is privy to a wealth of information that can provide an enormous amount of insight. The challenge many companies face is that this gold mine of data only has value when the shiny bits can be extracted. And too often, the valuable information needed isn't easily accessible.
Think of a Human Resource Management System (HRMS), as a one-stop-cloud-based-shop designed to consolidate and simplify all of your talent management needs. While you might be familiar with the term Human Resource Management System, or HRMS, at Paycor, we offer a truly unified HCM platform that modernizes every aspect of people management from the way organizations recruit onboard and develop people, to the way they pay them, retain them and build a company culture.
But even as names change, some things stay the same. Here are the top things every organization should look for in a solution.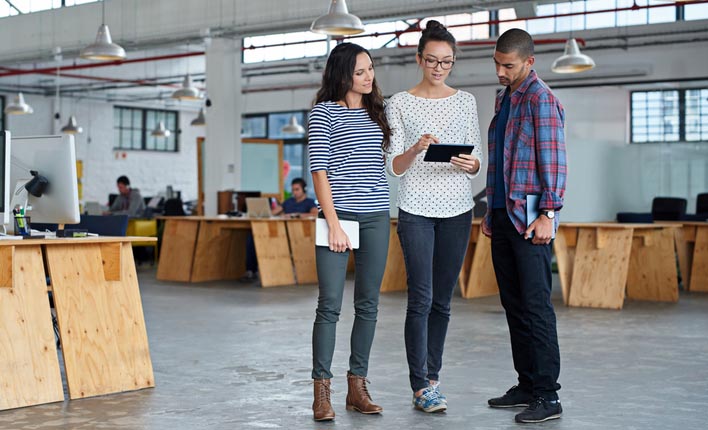 The 5 Applications Every HRMS or HCM Platform Should Include:
Recruiting, Hiring, and Onboarding
HR professionals need a smart, simple tool that manages every step in the hiring process efficiently and ensures compliance. Doing so helps attract and retain top performing employees and reduces turnover.
So, What Should You Look For?
You don't want to miss out on the 40% of job seekers applying via mobile devices because you simply can't accommodate them.
Some products offer the ability to include Spanish-speaking applicants, removing barriers and increasing your pool of candidates.
When you're on a deadline, searching for information shouldn't be like finding a needle in a haystack. Programs that are well-designed make navigating to and finding the information you need easy.
Using the right search filters inside your candidate database is a great way to identify prospects. Find people located near an open position or look for a specific skill set.
Making a good first impression is mission-critical to retaining the candidate you've worked so hard to hire. The right onboarding solution can help your employees feel welcome and connected from the start. Engaging them early helps get necessary tasks completed in less time, and inviting employees to enter banking or other personal information directly saves time and limits errors. An onboarding tool also allows the hiring administrator to easily track progress at any given point, thereby reducing compliance risk.
HR and Benefits Administration
Who wants to be stuck managing open enrollment and answering employee questions during one of the busiest times of the year? The right benefits administration tool can not only reduce the long list of administrative tasks associated with open enrollment, but it can offer employees valuable education on available plan options and how to find the best fit for their needs. And when it comes to helping employees grow and develop in their careers, offering an HR solution that prioritizes performance management and offers employees easy access to view goals, participate in training and development and communicate with managers is key to increasing overall engagement and making employees feel valued.
Payroll and Tax Compliance
The best payroll systems should be easy to access from anywhere so you can review, edit, and run payroll in less time and more efficiently.

Self-service options offer employees the ability to easily access payment history, W2s, finding answers to their questions directly.
Failing to file payroll taxes accurately and on time can result in fines. The right payroll solution must be user-friendly, makes catching mistakes easy, and minimizes the stress of maintaining compliance.

A system that integrates and unifies data makes reporting easier and provides more informative insights.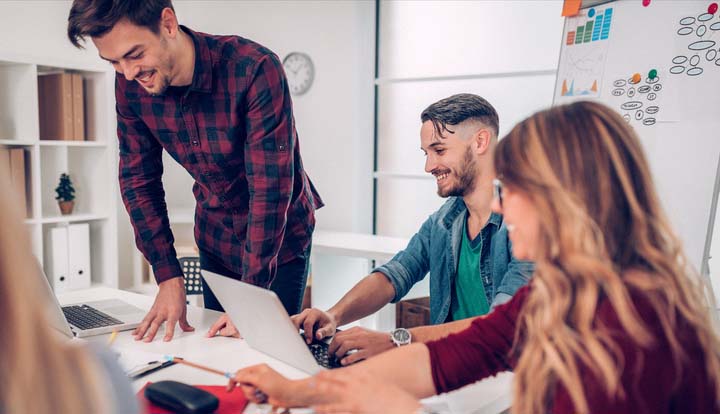 Time and Attendance Tracking
Unifying information between time tracking and payroll makes it easier to maintain accuracy and results in fewer discrepancies. Instead of reaching out to HR staff, self-service options enable employees to access timekeeping records, view PTO balances, and request time off.
Reporting and Analytics
Remember that gold mine of data we mentioned earlier? With the right human resources data and insights, you can answer questions like: - Which department costs the most in labor? - How much do we spend on labor in each of our locations?
- What inefficiencies does the data reveal that we could improve?
With so much on your plate, it's critical to find the right tool to manage the functions of a busy human resource department without all the hassles.
What's Next?
Interested in learning more about how Paycor can help you accomplish your goals? We'd love to learn more about your business and what challenges you face. Click here to speak to one of our expert consultants.
---
Subscribe to Our Resource Center Digest
Enter your email below to receive a weekly recap of the latest articles from Paycor's Resource Center.


Check your inbox for an email confirming your subscription. Enjoy!


Buyer's Guide To HCM And Payroll Technology
An HCM platform is the foundation of your business, and choosing the technology is one of the most important decisions you'll make.
Get Expertise
Stay Up to Date
Sign up to receive our latest research and expert advice.
Check your inbox for an email confirming your subscription. Enjoy!