HCM Solutions for Small and Medium Businesses
HCM Solutions to Drive Growth for your Business
Attract top talent, engage and develop your workforce and make better business decisions with Payor's robust suite of HCM solutions. Speak to a representative today, call 855-565-3291.
30 Years of Experience
Paycor has more than 30 years in the HCM industry.
Over 2.3 Million Users
Our HR and payroll solutions support over 2.3 million users across all 50 states.
Best-in-Class Implementation
We provide the hands-on guidance, expert support and tools needed to ensure a seamless transition.
Technology for You
Unlike some competitors, we don't sell one-size-fits-all technology. Instead, we tailor technology to your business.
HR Leaders Face Ongoing Challenges. Trust the Leader in HR Software to Support Your Business.
Paycor offers the best HCM platform for medium and small businesses. We help you accomplish your people management goals with HR technology that saves time, powerful analytics and a Personalized Support Model.
Core HR Solution
Paycor integrates all employee data across your suite of solutions, so you'll never have to switch platforms, log-in to multiple systems or re-key information.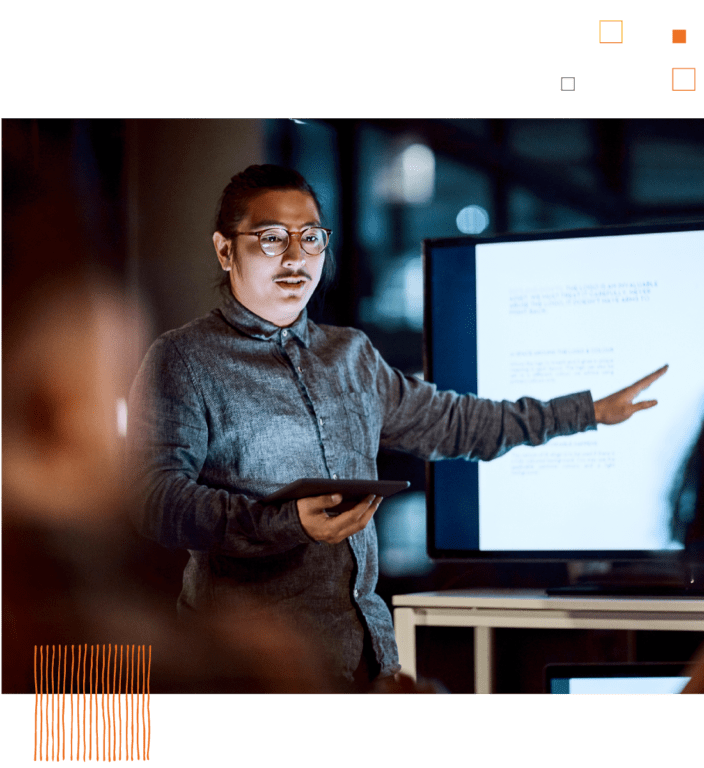 The Key to Solving Problems Is to Understand the Ins and Outs of Your Business.
We help you answer the right questions about your workforce by making data analysis easier than ever. With real-time insights, interactive dashboards and benchmarking tools, you can make more informed decisions.
Actionable Insights
Paycor Analytics helps answer your C-Suite's most pressing questions with visualization tools that identify trends and pinpoint problem areas.
In Today's Uncertain Labor Market, HR Leaders Need Technology to Attract, Develop + Retain Employees.
Whether it's recruiting candidates quickly, optimizing the candidate experience, managing talent or using compensation to enhance recruitment, Paycor offers the tools you need to find and hire the right talent for your business.
Win the War for Talent
Streamline and optimize your process with Paycor Recruiting so that candidates have a great experience and you can quickly and effectively fill open positions.
Develop & Build Winning Teams
Save time and gain a deeper understanding of your business so you can focus on what really matters: building winning teams.
Talent Management —
Attract the best talent and then give them everything they need to succeed and every reason to stay.
Benefits Administration —
Design and implement benefits that drive recruiting, retention and company culture.
Workforce Management —
Optimize productivity, track labor costs, confidently pay employees, manage expense reports, mitigate risk and ensure you have the right coverage when you need it.
Employee Experience —
Build a great place to work where people show up, make a difference and win together.
Want to Learn More?
Our HCM platform modernizes every aspect of people management, from the way you recruit, onboard and develop skilled workers, to the way you pay them, retain them and build a company culture.
Best-In-Class Partnerships
We work with trusted technology and service providers to ensure we're meeting your business needs.
"We didn't know how to handle COVID-19 and Paycor quickly figured it out. As a partner, they stood out as an authority, navigated the challenges and gave us direction."
– Michelle B., Director of HR & Training, Taste Buds Management
---
"The single greatest benefit of working with Paycor is the time savings. The solutions are extremely user friendly and easy to navigate."
Tiffany K., Organizational Development Manager, Seaway Plastics
"Prior to Paycor, open enrollment was a nightmare. Now employees are more engaged with the process than ever before."
Randy H., Director of HR, Krauss Maffei
Talk to Our Experts
Our team is ready to learn more about your business and your current challenges. Contact us today.
PHAgY2xhc3M9Imhhcy10ZXh0LWFsaWduLWNlbnRlciI+PHN0cm9uZz5UaGFuayB5b3UgZm9yIHJlYWNoaW5nIG91dCB0byB1cyE8L3N0cm9uZz48YnI+V2Ugd2lsbCBnZXQgaW4gdG91Y2ggd2l0aCB5b3Ugc2hvcnRseSB0byBkaXNjdXNzIHlvdXIgbmVlZHMuIENoZWNrIHlvdXIgaW5ib3ggZm9yIGEgY29uZmlybWF0aW9uIGVtYWlsLjwvcD4=

Resources
Get the expert advice and thought leadership you need to help your clients solve their toughest business challenges.
Article
Read Time: 9 min
The cost of using a payroll service can be up to 40 times LESS expensive than using a PEO. Get the facts here.
On-Demand Webinar
In every job, there comes a time when functional knowledge and experience just aren't enough to get the job done. Great leaders need soft skills, too. In this webinar, you'll learn how to check the status of your own soft skills and support leaders at every level by helping them to develop their soft skills, too.
On-Demand Webinar
You've seen the headlines. Everyone's burned out, stressed out, and leaving in droves for a better opportunity in a new workplace. It's unfortunate, but many people leave because they don't like how they're currently treated. Are you aware of how your culture impacts your employees? Are you intentionally building a positive culture? Attend this webinar and learn real, tangible, and actionable steps to building a better workplace culture, using Civility Partners' proven method for making positive culture change.
Article
Read Time: 6 min
Remote work and video interviews might be here to stay. See how to make the virtual interview process effective and even fun.
Article
Read Time: 5 min
Worker absenteeism can be costly for employers. Control attendance by understanding the root causes outlined here.
Article
Read Time: 6 min
Human resource teams need to gain efficiencies in their workday. Read how HR solutions offer technology that is key to success.