Talent Development
Create a Culture of Continuous Development
Move beyond the once-a-year employee review and enhance talent development across your organization with a modern performance management system. Speak to a representative today, call 855-565-3291.
Give Employees a Reason to Stay
When done right, performance reviews are a critical component to professional development and improving productivity and engagement across an organization. Yet, traditional performance management no longer offers the resources and support employees need. Infrequent conversations riddled with biases and information gaps aren't inspiring employees to improve. With retention at an all-time high, top-performing companies must prioritize a talent development program that encourages more frequent coaching conversations to help increase engagement, create the right level of focus and deliver better business outcomes.
Paycor's talent development software moves beyond the annual performance review by allowing you to create a culture built on continuous feedback. Our low-touch, robust solution automates the entire talent development process. With Paycor, HR leaders can better inform compensation, promotion and succession-planning decisions, as well as to drive employee performance.
---
More Frequent Feedback
Annual reviews often blindside employees with feedback. Paycor helps enhance your talent development strategy, opening the door to more regular and effective communication between associates and managers.
Improve Focus
Are employees aware of their priorities and goals? Get templates to create more meaningful conversations and ensure employees are focused on what's most important.
Develop Your Workforce
Most organizations want to use data to drive performance, but can't get the metrics they need. Paycor Talent Development automatically compiles data and builds reports for you.
Performance Management Solution Trusted By Users & 3rd Party Evaluators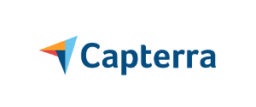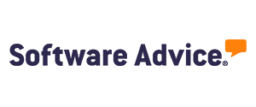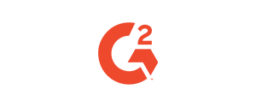 A Clear Path to
Success
Even before 2020 disrupted corporate work environments, few Human Resource leaders were satisfied with their performance management approaches. The 2019 Gartner Performance Management Benchmarking Survey revealed some startling statistics. First, 81% of HR leaders planned to make changes or overhaul their performance management program. Second, 82% acknowledged that performance management wasn't effective at achieving its primary objective: motivate employees by aligning their personal goals with the company objectives.
It's time to make performance management the secret sauce that drives recruiting, retention, revenue and culture. Paycor can help you build an effective talent development program by shifting to more frequent coaching conversations that ensure employees are focused on the right priorities, receiving the direction they need to be productive.
Ongoing Conversation —
Our 1-on-1 tool streamlines conversation between managers and direct reports with customizable, preloaded templates.
Engagement Culture —
Improve the communication loop between peers, teams and your entire workforce with our Feedback Tool.
Align Goals —
Work toward the same goals with transparent Objectives + Key Results (OKRs), and eliminate wasted hours spent on unproductive work.
Data Rich Conversations —
Pull data from 1-on-1s, feedback and goals to conduct time efficient reviews based on historical performance data to reduce bias.
Remove Complexities

from Performance Management

HR leaders and employees need the right technology to simplify the process. We can help.
Modernize the Process
Paycor Talent Development eliminates the frustration, complexities and repetitive tasks HR leaders encounter when managing performance evaluations. Instead of manually collecting feedback, capturing data in spreadsheets and analyzing the results, we make the process more efficient by automatically compiling data from a selected time frame and building a report for you. With talent management software that features automated workflows, prompts, tasks and notifications, admins and managers can break free from messy spreadsheets —and get time back to focus on more impactful conversations and development activities.
Track Goals, Objectives & Key Results —
Align individual goals to top organizational goals and let employees see where they're making the biggest impact, eliminating hours spent on unproductive work.
Team Insights —
Utilize quick link dashboards to analyze results with data that includes department and manager filters.
Best Practice Templates —
We provide you with a template library of questions to guide performance conversations.
Employee Ratings —
Use a nine-box grid to visualize individual performance, evaluate employee potential and develop complementary coaching strategies.
"We have better visibility into departmental goals and organizational direction and better communication between managers and directs around expectations."
JoAnne B., Sr. Manager
"It's the most effective tool which lets us focus on engaging people efficiently and have meaningful conversations about their progress."
David B | Accounting
Talent Development FAQs
Who can access Talent Development?
As a user, you must have an employee number to access Talent Development.
What if a user has more than one profile (i.e. one for the administrator login and one for the employee login)?
The administrator must have an employee number to access Talent products.
This means the admin privileges must be added to the user login that has an employee number.
What roles are needed to access Talent products?
Admin role (included in default access company admin & HR admin)
Manager role (included in default access manager)
Do Managers only see their direct reports, or will their access be based on what is setup in manage access?
By default, managers see only their direct reports.
How are notifications delivered?
Notifications are sent via email (Outlook and Gmail integrations).
When are notifications delivered?
We have two types of emails:
Check-in reminder emails go out to objective owners to remind them to check in.
Check-in reminder emails go out every two weeks on Wednesday.
Managers only get this email for reports who haven't checked into their objectives in over two weeks. If they don't have any OKRs, they won't receive one for that person.
The weekly summary emails include the latest updates on activity on objectives and are sent to everyone unless individual users unsubscribe. An administrator can turn on/off the weekly summary emails for everyone in the org settings, and if they are turned on, individual users can unsubscribe if they don't find it useful.
If a new hire is made or an employee terminated in Paycor HR, will that automatically update in Talent Development?
Yes, changes in Paycor HR will update employees in Talent Development.
Reviews
Can reviews be scheduled around an event (i.e., hire date)?
Admins and managers can set up reviews that will automatically launch based on the participant's hiring date anniversary.
If a review is not completed (employee or manager) are there continuous notifications/reminders sent?
Just one reminder is automatically sent, but the administrator can send out reminders if needed based on where individuals are in the process.
Can the reviews capture ratings and calculate an overall score?
Calculated ratings are coming in Q1 2022. This will allow an overall review 'score' to be calculated based on custom weights that match the performance model of an organization. These ratings will ultimately help leaders compare review outputs to decide who deserves a raise, who gets promoted or who needs to develop their skills.
If a review question is not applicable, can the employee or manager mark it as N/A?
Review questions can be optional, so they don't need to answer the question.
Are reviews auto saved?
When you're launching a new review, you might lose changes if you don't submit or save as a draft.
If you are responding to a review such as self-reflection, peer feedback or manager's comments, all data entered is autosaved. This appears at the bottom of the screen with a saving and then autosaved notification.
Objectives
What is the goal format?
You are able to create organizational and departmental goals and can cascade them to personal goals. You can choose between an OKR and SMART goal format (but cannot run both concurrently).
Cascading goals is the process of translating goals from one level of the organization to the next to ensure alignment between organizational strategy and each department and employees' goals.
OKRs (Objectives & Key Results): It is a collaborative goal setting framework which has become popular due to advocacy from top tech companies like Google.
SMART Goals: A simpler goal framework where SMART is an acronym that stands for Specific, Measurable, Achievable, Relevant and Time-base.
Who can provide information on a check-in?
Employees, managers and administrators can update the check-in status for objectives.
What happens if an objective is changed mid-year?
We encourage users to review and update their objectives frequently and ensure they are still relevant as things may change throughout the objective cycle. The system will adjust automatically based on what changes are needed specifically (e.g., increasing/decreasing the target values or due dates will recalculate the current progress). The objective feed will show the audit trail of the changes including who made them and the date.
Can a manager monitor and update their teams' objectives in bulk?
Objectives can be monitored by managers in the objective overview page: Employees > Performance Insights. When you scroll down to the People table, you can view all of your reports and objectives. However, managers cannot complete bulk updates on their reports' objectives. The expectation is that employees update their own objectives.
One-on-Ones
Can an employee add questions to a 1-on-1 template?
Managers can start from a template and add questions (so there are some consistent, locked in questions every time) or just use a blank 1-on-1 and add questions. Employees can add questions as well as the managers.
Can we attach a Zoom (or other audio recording) using the attachment feature?
Yes. The uploader is just a file uploader, so you can attach any recordings.
Feedback
Regarding feedback, can employees hide results from managers? Share with managers? Are results automatic?
When an individual creates feedback, they can decide who can see it (everyone, your direct manager, your management tree, administrators).
Can feedback be postponed from being visible to the employee by a specified date or held until an administrator or manager released it?
When peer feedback is shared, it is shared as part of the finalized review package (or you can choose not to share the review at all). The review package can be shared after approval or after the 1-on-1.
Resources
Get the expert advice and thought leadership you need to help your clients solve their toughest business challenges.
See Plans + Pricing