10 Tips for Great Employee Retention
With historically low unemployment rates, it's becoming more difficult to find good talent, so it's important that human resources teams and department managers do everything that they can to manage their employees in a way that helps to retain their best people.
The cost of hiring new employees can be astronomical. In fact, Employee Benefit News reports that it costs employers 33% of a worker's annual salary to hire a replacement when that worker leaves. Of course, the employment retention rate varies by industry, but every business is (or should be) incredibly intent on keeping their rock stars. If your company is finding this situation challenging, here are ten tips we propose for how to retain employees:
1. Make day 60 as important as day one (Onboarding).
Just because you've brought a new employee on board, the hiring process is not over. Ensuring that your employees have a positive, engaging onboarding experience is as important as making sure your recruiting and application processes go well. If typical worker tenures are getting shorter and shorter, it's no longer acceptable to accept one to two years for people to get acclimated to their work environment. The onboarding process is your first impression to engage with a new employee. You want to put your best foot forward and get them quickly and fully productive.
Use our complete 90-day onboarding checklist to optimize your program and provide new hires with the ideal "your business name" experience.
2. Optimize your benefits.
These days perks are the icing on the cake when you're wooing applicants. A competitive benefits package is typically second only to salary when it comes to employee satisfaction. But an important factor to keep in mind is that a one-size-fits-all benefits program will likely backfire with the now five generations in the workplace. A targeted benefits program is the way to go. Having the right benefits programs in place can improve engagement.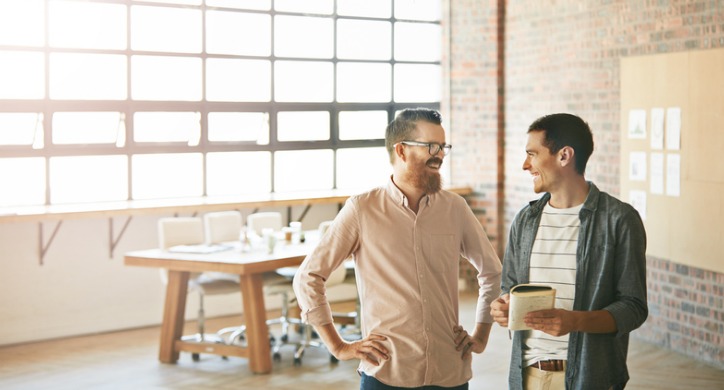 3. Give your employees flexibility with their schedules.
Do your employees really have to be in the office from 9-to-5 five days a week? By incorporating flexible work schedules and telecommuting, you just might find that your employees are more productive and satisfied and experience less conflict between work time and their personal obligations. Remember, it's super-important to spell out the policy and get it right so there's no ambiguity.
4. Recognize your employees' hard work.
Everybody likes to be appreciated and thanked for their hard work. Recognizing your employees for a job well done is an important part of helping to ensure continued employee engagement. Your top talent is no different.
According to an OfficeTeam survey, while nearly nine in 10 (89 percent) senior managers said their organization is very or somewhat effective at showing appreciation to workers, three in 10 (30 percent) employees gave their firms low marks when it comes to recognizing their achievements. That's an unfortunate disconnect.
And, Gallup's annual study of the American workforce revealed that only one in three employees in the U.S. strongly agrees that they received recognition or praise for doing good work in the past seven days. People who routinely feel that their best work is ignored are twice as likely to say they'll quit in the next year, so it's easy to see why it's important to incentivize employees to stick with you.
5. Make professional development a top priority.
Your top talent is already great at what they do, but they want to continue enhancing their skills to become even better. Ensuring that professional development and growth is a top priority at your organization will lead to top talent sticking around. You can also build a mentorship program to pair senior-level executives with your high performers. In addition to contributing to a positive culture, when you develop employees through a learning management system, you also provide a pool of potential new leaders from within your company who are statistically more likely to succeed than leaders brought in from outside the business. By strategically and cost-effectively creating, managing and delivering personalized training to employees, you can improve employee engagement and retention.
6. Show them how much they actually make.
A total compensation statement details an employee's total package, including all cash income, as well as the value of the benefits they receive. The total compensation statement is often referred to as a hidden paycheck because most employees solely focus on their net pay and forget or underestimate the value of their benefits package. An integrated HCM solution can help generate this information.
7. Upgrade your equipment.
Take a look at your laptop. Does it weigh more than a bowling ball? A big complaint at many companies is outdated hardware and software. Not only does ancient equipment make your employees inefficient, but it also sends a message that your company has zero interest in staying up to date with the latest tools and technology.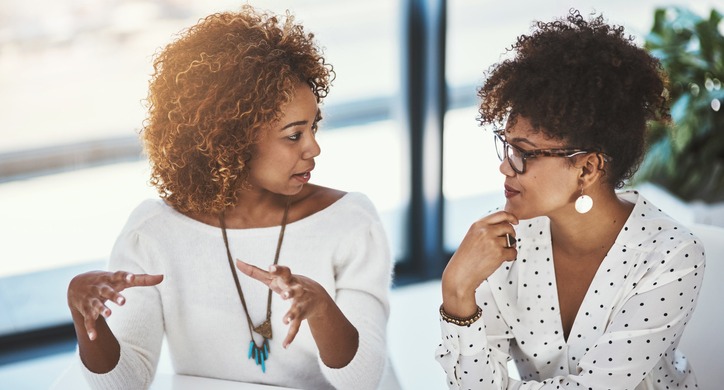 8. Communicate!
Lack of communication is at the root of many employee frustrations. Make sure your business is creating channels for honest, specific feedback from and to your employees and taking advantage of ways to provide praise and constructive criticism in real time. Top-down communication can quickly become messy and convoluted. Instead, focus on direct, one-on-one conversations when possible. And provide digital spaces like employee communities to allow workers to come together and solve issues without management always being in the middle. What steps is HR taking to ensure managers receive proper training on coaching and communication techniques. Check out our playbook to help facilitate more meaningful conversations among your people.
9. Promote from within.
It can be disheartening to your best employees if you continually recruit new management from outside the company. Your strong performers want to know that they have a career path to promotion. Make it easier for them by ensuring you have developed a solid internal advancement program.
10. Encourage collaboration.
Nobody wants to work in a vacuum. Harvard Business Review found that teams do well when executives invest in supporting social relationships, demonstrate collaborative behavior themselves, and create what they call a "gift culture"—one where employees feel that interactions with leaders and colleagues is something valuable and generously offered. Retention is one of the critical components to creating an effective people management strategy. For more recommendations and inspiration on how to make an even greater impact at your organization, visit our HR Center of Excellence People Management Hub.
---
Subscribe to Our Resource Center Digest
Enter your email below to receive a weekly recap of the latest articles from Paycor's Resource Center.


Check your inbox for an email confirming your subscription. Enjoy!


Buyer's Guide To HCM And Payroll Technology
An HCM platform is the foundation of your business, and choosing the technology is one of the most important decisions you'll make.
Get Expertise
Stay Up to Date
Sign up to receive our latest research and expert advice.
Check your inbox for an email confirming your subscription. Enjoy!