In today's data-driven, dynamic work environment, the concept of Human Capital is an intangible asset that must be measured. Because the link between human capital and a company's economic growth is undeniable, there's a greater emphasis on showing, not telling, its overall impact.
Several factors – or inputs -- are considered to assess an individual's contribution. Factors like skills, experience, knowledge, wisdom, creativity, or any other aspect that someone can contribute, are combined and distilled into a monetary value. The definition and concept of monetizing human capital has been challenged for decades yet developing a standardized method to quantify contributions is increasingly important.
According to the Bureau of Labor Statistics, as organizations expand, and new companies are created, the field of human resource management is expected to grow 9% through 2026. This rate of growth will create new opportunities for HR professionals who are charged with managing all aspects of a company's human capital. To help HR make the most out of this opportunity, here's what you need to know.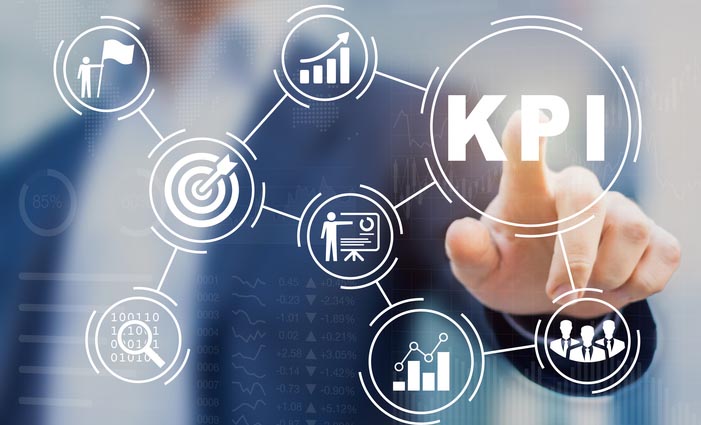 The Proof is in KPIs
HR Key Performance Indicators, aka KPIs, are defined metrics that play a critical role in charting overall progress toward company goals. But when it comes to defining and measuring KPIs, there's not a one-size-fits-all approach. You must first start with your overall objectives and align your KPIs to these goals. Consistently comparing your performance to specific KPIs will help you determine the effectiveness of your HR practices and where improvements must be made.
Ideally, data is collected in a unified system where managers can easily access, track, and analyze information so it can be used to adjust or recommend changes and improve company performance. If data is collected, but never used, it's like buying avocados for an emergency preparedness kit.
Benchmark, Benchmark, Benchmark
Benchmarking is another way companies can leverage data. Measuring your KPIs against organizational goals is the first step, but don't forget about what's going on within your industry. HR teams are benchmarking best practices and metrics in key areas against competitors to identify improvement areas or prove to executives what's working. For example, if your leadership team challenges you to reduce your time to hire, but you can show that the actual time it takes is less than the industry average, you can make the case that your current process is working and any further attempts to reduce time to hire could compromise your ability to find qualified candidates.
HR KPIs to Consider
Once you've identified your overall goals and strategies, here are examples of fundamental KPIs HR teams are using to determine what programs and strategies are working:
Quantitative Metrics:
Average Employee Tenure
Time-To-Hire
Cost Per Hire
Retention Rate
Employee Training Costs
Employee Onboarding Costs
Qualitative Metrics:
Employee Satisfaction Rates
Likeliness of Long-Term Employment
Employee Engagement
Workforce Culture
Commitment to Company Values
Personal Development Opportunities
Qualitative metrics are less tangible, and a value must be assigned based on one or more factors. For example, if Commitment to Company Values is one of a company's KPIs, asking an employee how committed may yield a response like, "Oh yes, employer. I'm 100% committed to all company values." However, if participation in any company-offered employee personal development program is a measure of that commitment, then employee engagement in one or more of these activities would become a measurable data point.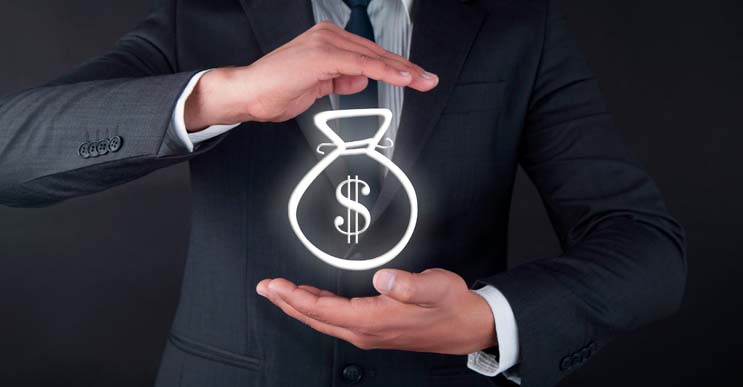 Show Me the Money
KPI data provides important insights into an organization's performance and drives decision-making. How do KPIs translate into monetary impact? Here are a few examples using four of the metrics listed above:
Time-To-Hire
Reducing the time it takes to fill positions not only helps an organization maintain a consistent and appropriate staffing level, but it significantly decreases lost productivity which results when a position remains unfilled or other employees are forced to pick up the workload.
Turnover Rates
When turnover rates are high, costs related to onboarding, recruiting, and training often add up. Finding ways to improve retention and reduce turnover can lead to significant financial savings. Specifically measuring High Performer Turnover Rates can lead to discovering issues about positions, expectations, or even salary.
Onboarding Experience
Research shows that 58% of employees will likely remain with a company for a minimum of three years if they view their onboarding experience positively. Investing time and resources into ensuring a smooth onboarding experience is an important step toward retaining valuable employees.
In addition, the longer the onboarding experience takes, the more it costs the company in lost productivity. Empowering employees by providing an accessible self-service system and reducing administrative paperwork helps speed up the timeline and allows employees to be more productive from day one.
Employee Job Satisfaction
Gaining understanding of how employees perceive workforce culture, payrate, personal development opportunities all inform management about where there are consistent issues and how they might be addressed.
Leveraging the Data
Once you've got the hard facts, you can begin to leverage data to improve engagement and impact ROI. Let's look at a few ideas:
If turnover is high, a dedicated focus on improving retention rate should be high priority. Creating surveys, hosting focus groups and collecting employee input can provide valuable insight. To help nip turnover in the bud, here are the types questions you can ask your people:
How do they rate overall job satisfaction?
What do they value?
What aspect of the workplace culture do they particularly appreciate?
What is missing from the workplace culture?
How engaged and connected do they feel?
What types of opportunities would appeal to them?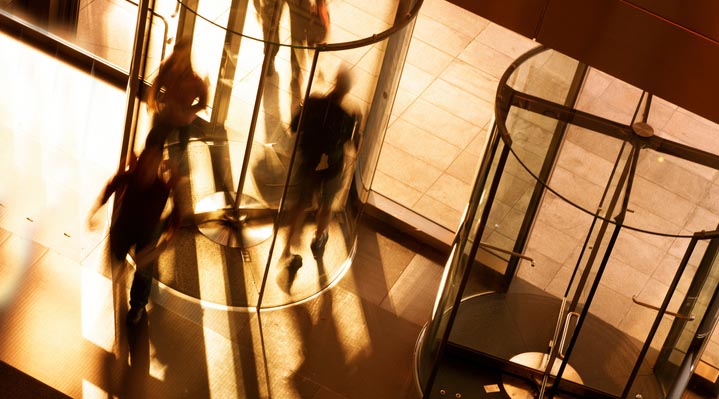 Don't Become a Revolving Door
Dissatisfaction due to bad management is one of the biggest reasons employees cite for leaving a company. If an employee feels unsupported by managers, a company needs to review how it currently develops management, ensuring there are ample opportunities for ongoing coaching and training. Taking steps to address employee concerns and improve performance culture does more than help retain great employees – it helps attract employees who value those qualities in their next place of employment.
Human Capital Strategic Advantage
In the end, companies must implement strategies for collecting and analyzing data if they want to protect their most valuable asset. KPIs aligned with a business are helpful ways to identify what's working well, and what employees may want or need to become more engaged and satisfied. Effectively managing that data helps develop more positive relationships with employees and empowers them to feel valued and connected to the company. The more effectively organizations manage human capital, the more value employees place on their employment, the greater their job satisfaction, the better the company performs.
About Paycor
Paycor helps more than 30,000 organizations manage their most critical asset, their people. We offer a unified HCM platform, with payroll at its core, that streamlines and optimizes nearly every aspect of your organization. From the way you recruit and onboard, to the way you engage, train, and retain employees, we can help you make a difference in your organization. To help us learn more about your business needs, click here to request a consultation.
---
Subscribe to Our Resource Center Digest
Enter your email below to receive a weekly recap of the latest articles from Paycor's Resource Center.


Check your inbox for an email confirming your subscription. Enjoy!


Buyer's Guide To HCM And Payroll Technology
An HCM platform is the foundation of your business, and choosing the technology is one of the most important decisions you'll make.
Get Expertise
Stay Up to Date
Sign up to receive our latest research and expert advice.
Check your inbox for an email confirming your subscription. Enjoy!