Union Payroll Processing: 3 Things to Know
Labor unions have recently been in the news due to a controversial Supreme Court ruling. The ruling, issued in late June 2018, states that government employees who elect to not become union members are not obligated to help fund collective bargaining. According to the decision handed down, forcing those workers to finance union activity is in violation of the First Amendment because requiring payments to unions that negotiate with the government forces workers to endorse political messages that may be at odds with their beliefs. The opposing position is of the belief that employees who choose not to be union members are already entitled to refunds of payments spent on political activities, such as advertising to support a political candidate.
Regardless of which side is chosen, this ruling puts an enormous burden on HR and payroll departments when it comes to the deductions they have to consider.
HR departments that are unfamiliar with union regulations may be surprised to learn just how big an impact the inclusion of union members can have on certain areas of the business, such as employee onboarding and how payroll works in this particular situation. Unions require heavy time tracking to ensure employees are not working more hours than permitted or working hours that don't align with their schedules. But payroll processing for union employees does not have to be a major burden: having the right tools in place – such as time and attendance tracking or mobile punching functionality to help ensure that employees don't clock in from outside of the building or geographic area designated by the employer – can make the process relatively simple.
Here are three important things to keep in mind when thinking about payroll processing for union workers:
Union deductions

The main difference between payroll processing for union and non-union employees is the union deduction. A predetermined portion of each paycheck is to be set aside for union dues. If your company employs both union and non-union workers, keeping track of deductions can be tricky. Further complicating matters, there are four types of union "shops" that can be found in a workplace:
Closed shop – Employees are required to join the union as a condition of being hired, and companies cannot hire a candidate not willing to join.
Union shop – Employees are not required to join a union as a condition of being hired, but they have to join within a certain time frame (usually 30 days).
Agency shop – Employees are required to pay union fees and dues, but they are not required to become participating union members.
Open shop – Employees are not required to join a union or pay dues and fees. Open shops are typically found in right-to-work states.
Paycor's payroll software
automates this process so that the proper union deductions are always taken out on time and in full.
Pay scale differences
A number of factors go into determining the pay rate for union employees. These may include seniority, department and job performance. Most unions have specific requirements regarding pay scales and payroll processing, so it is important to take a detailed look at all of the rules and regulations put in place by each particular union. Because of this complexity, most unions prefer that companies use automated payroll processing software, as having a system makes it easier to implement specific payroll requirements.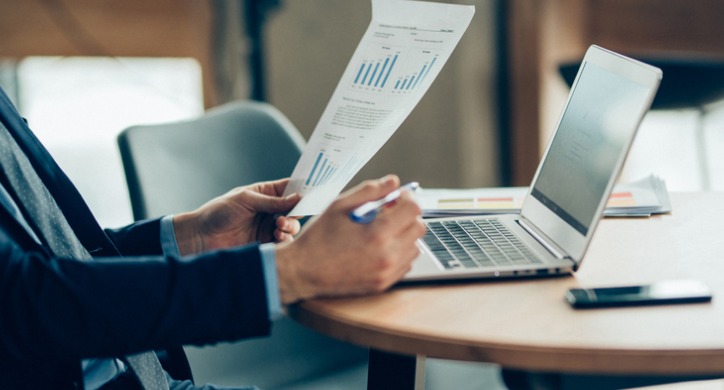 Accurate time tracking reports
While ensuring accurate tracking of hours worked and vacation time taken are always necessary tasks for HR departments, it is even more important for companies where union labor plays a significant role. Given the specific requirements surrounding the length of the workday and the workweek, a business that fails to accurately track hours worked could be putting itself at risk. Paycor's time solution can track this data and use it to create quick and accurate reports. This makes it easy for business leaders to provide the necessary documentation during discussions with union leaders.
How Paycor Can Help
We offer the best HCM platform and the best proactive service, expertise and thought leadership for medium and small businesses. Our team of recruiting, HR, tax, payroll and compliance experts are dedicated to customer satisfaction and success. From proactive service to industry-leading thought leadership, we provide you with the tools you need to make a difference. Need help processing payroll complexities within your organization? Reach out to our team to learn how we can support your business.
Contact Our Team
Buyer's Guide To HCM And Payroll Technology
An HCM platform is the foundation of your business, and choosing the technology is one of the most important decisions you'll make.
Get Expertise
Stay Up to Date
Sign up to receive our latest research and expert advice.
Check your inbox for an email confirming your subscription. Enjoy!