Webinars
Hear from HR industry experts as they cover timely topics and share best practices on everything from recruiting and hiring, to compliance and employee engagement.
---
---
Featured Webinar Series
Live Webinar
Join Clarity Benefit Solutions in uncovering the hidden secrets of FSAs and HSAs and how these benefits can help employees save money and cover expenses during unplanned medical events. During the webinar, you will learn things like new FSA and HSA eligible expenses, new HSA investment and payroll advance options for employees and so much more.
2:00pm ET, June 16th, 2022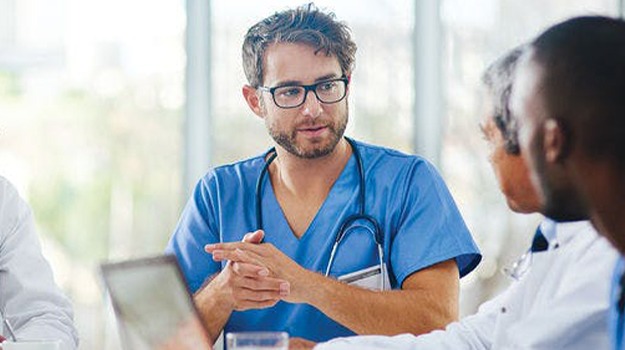 Live Webinar
Does your health plan need a wellness check? As you may have guessed, several rules have changed. Additionally, you may be able to offer new health plan options to meet the needs of your employees in the new normal. In this session, you'll get information on health insurance requirements for 2022, new options to consider like ICHRA and QSHERA; and tips to ensure your organization is compliant.
2:00pm ET, May 31st, 2022
Live Webinar
When employers with tipped employees get audited, 84% of the time there are violations. As all restaurant owners well know, restaurant industry payroll is highly complex making it more prone to errors.
11:00am ET, May 26th, 2022
Live Webinar
Managing expenses for a business can be a costly pain point. Paycor Expense Management, our latest product addition can be the solution. Find out the ways this can benefit your leaders.
2:00pm ET, May 26th, 2022
On-Demand Webinar
Watch this special webinar featuring Chief People Officer and Paycor customer, Josh Pearce, who will share strategies his manufacturing organization is implementing to hire, engage and retain employees during these difficult times. Don't miss this opportunity to hear from one of your HR peers about the benefits of hiring variable workers, ask questions and discover new insights you can bring back to your organization. 
On-Demand Webinar
Are your supervisors and managers clear on important compliance rules? Even small omissions could cost you thousands in penalties and fees. Don't panic, just join this webinar to learn from the mistakes of others through case study reviews on compliance missteps. We'll cover how new regulations and programs affect everyday actions and how to avoid falling victim to unknown rules.
Stay Current on Industry Trends
On-Demand Webinar
Join us for an engaging hour designed specifically for for HR leaders in manufacturing. We'll be discussing important topics relevant to your industry right now and invite you to get in on the conversation. Leading HR manufacturing expert Jon Thurmond will share his experiences and answer your most pressing HR questions.
On-Demand Webinar
The restaurant industry has dealt with some serious challenges in the past year. Our favorite restaurant HR expert Jamie Griffin is going to share best practices, based on his experience helping restaurants rebound in this environment and come back stronger!
Learn Valuable Tips to Help Your Business
Thrive.
PHA+VGhhbmsgeW91IGZvciBzdWJzY3JpYmluZy48L3A+