Webinars
Hear from HR industry experts as they cover timely topics and share best practices on everything from recruiting and hiring, to compliance and employee engagement.
Stay Current on Industry Trends
On-Demand Webinar
The restaurant industry has dealt with some serious challenges in the past year. Our favorite restaurant HR expert Jamie Griffin is going to share best practices, based on his experience helping restaurants rebound in this environment and come back stronger!
Live Webinar
You've got questions, Paycor has the answers! We're offering HR leaders in restaurant the unique opportunity to participate in an interactive Q&A webinar with industry expert, Jamie Griffin. From talent shortages and retention hurdles to workplace safety and engagement, restaurants are facing unique HR challenges unlike ever before.
2:00pm ET, September 28th, 2021
Featured Webinar Series
Live Webinar
With the FDA's full approval of a COVID vaccine, many employers are re-evaluating their current policies and regulations–and new updates and changes are coming fast and furious. During this session, we'll highlight the latest changes and share important information on vaccination policies and regulations.
2:30pm ET, October 21st, 2021
Live Webinar
How do you navigate to meet the needs of all your internal customers and still get your job done? Learn tips from a former sole practitioner and consultant to small businesses. Lori shares practical real-world advice to get control of your day and shine in the HR function.
2:00pm ET, September 21st, 2021
Live Webinar
To increase the likelihood that your employees will fulfill their potential and truly engage with their work and with each other, you need to design the ideal employee experience. In this webinar, we will discuss the five phases of the ideal employee experience and share best practices to help create a culture of engagement at your company.
2:00pm ET, September 23rd, 2021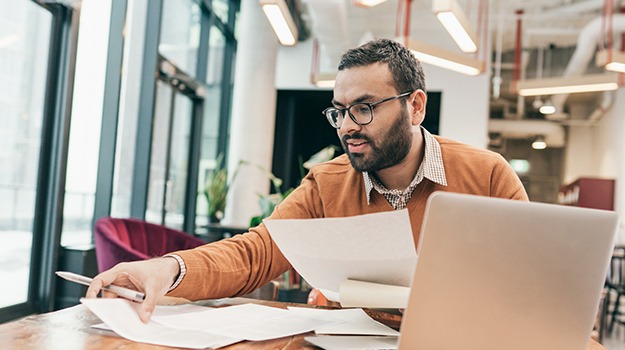 On-Demand Webinar
There are several benefits of hiring independent contractors, but misclassifying employees and independent contractors with the IRS can result in major penalties and fines. Fortunately, there are plenty of ways to avoid misclassification. In this session, we'll get you up-to-speed on the rules.
On-Demand Webinar
Join us as we review some of the great insights we can glean from last 18 months. In this session, we'll also talk through potential legislative changes, state outlooks, and HR in the future!
Learn Valuable Tips to Help Your Business
Thrive.
PHA+VGhhbmsgeW91IGZvciBzdWJzY3JpYmluZy48L3A+