HCM Solutions
Paycor Empowers Leaders
to Build Winning Teams
Leaders drive engagement and engagement drives results. That's why Paycor builds HR software for the leaders and frontline managers everyone depends on.


(532 Reviews)


(2,065 Reviews)
More than 40,000 businesses nationwide trust Paycor*
HR Software

Tailored

to Your Needs
Tailored to Your Needs
Recruit and hire skilled nurses, dynamically schedule staff, and boost engagement and retention with Paycor's configurable software.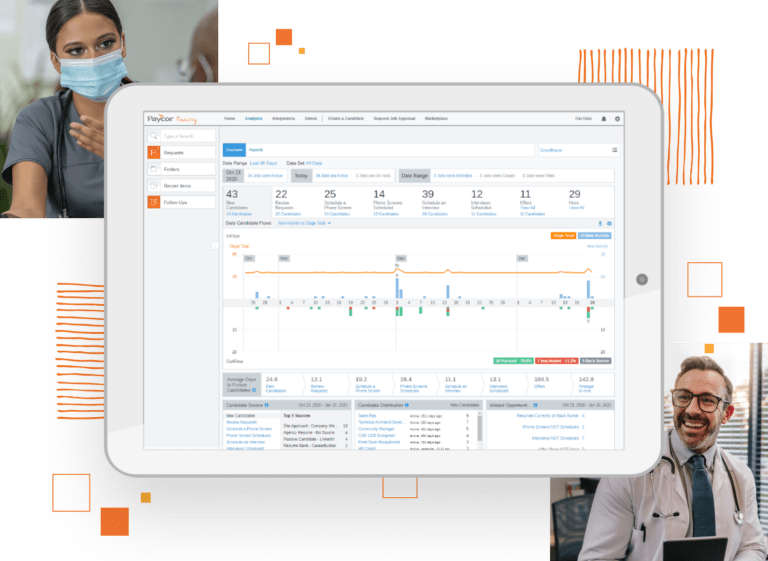 Recruit skilled labor, optimize coverage, and track and analyze labor costs with Paycor's configurable software.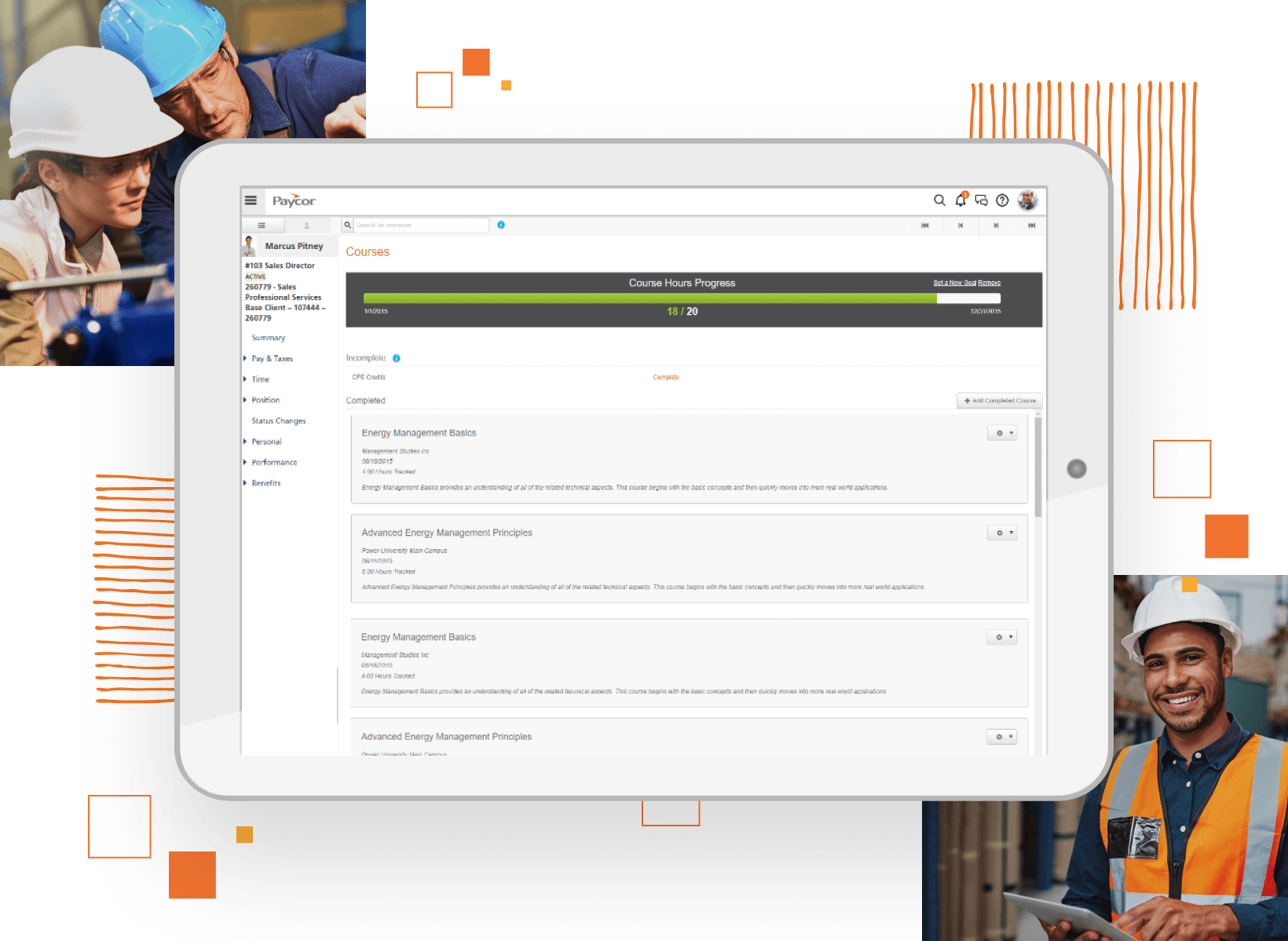 Speed up the recruiting process with same day hire, streamline with custom hiring workflows, offer workers OnDemand Pay and self-service on an award-winning mobile app.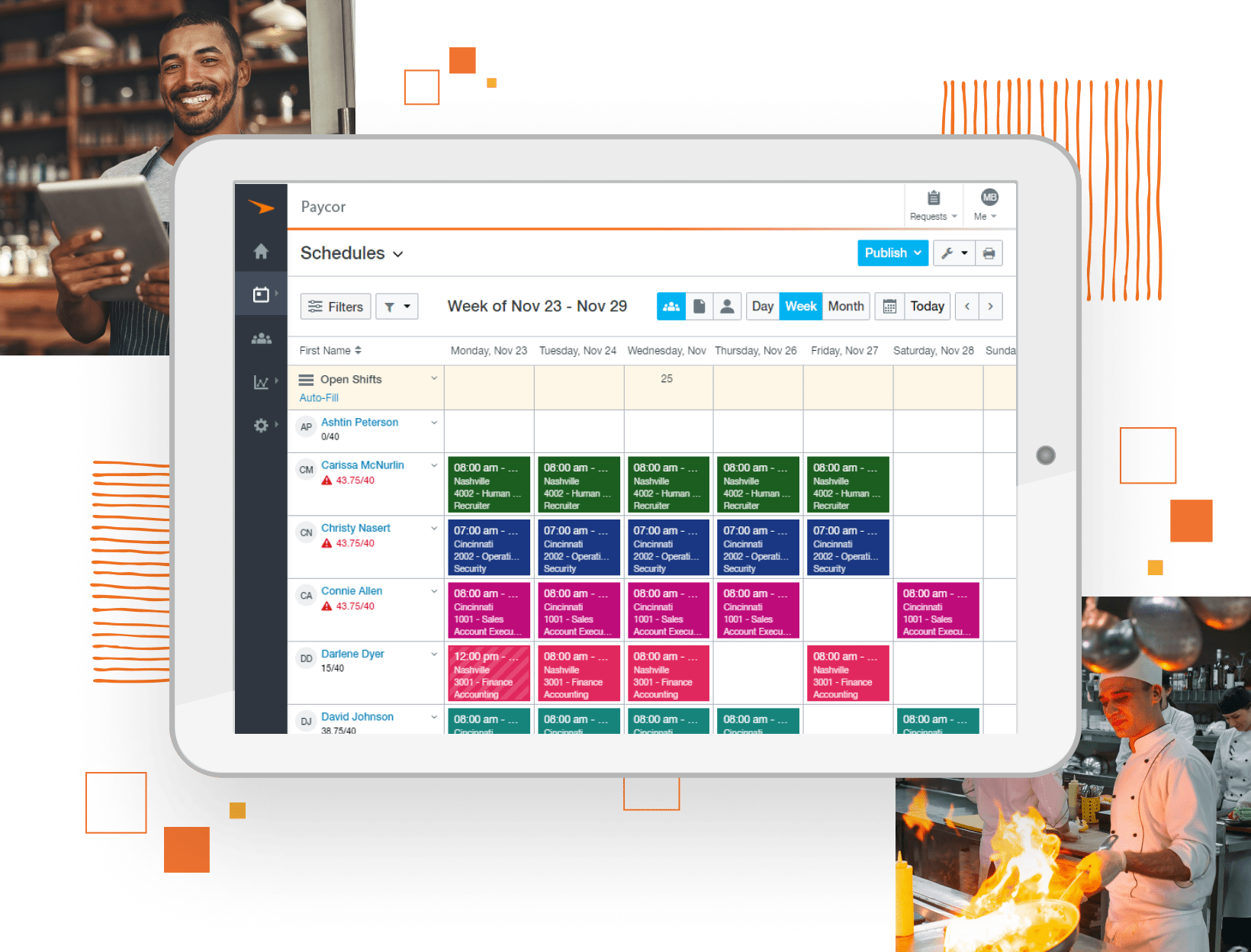 Save time with a unified, mobile-first experience intuitively designed for leaders and gain deeper insights about your business with powerful analytics.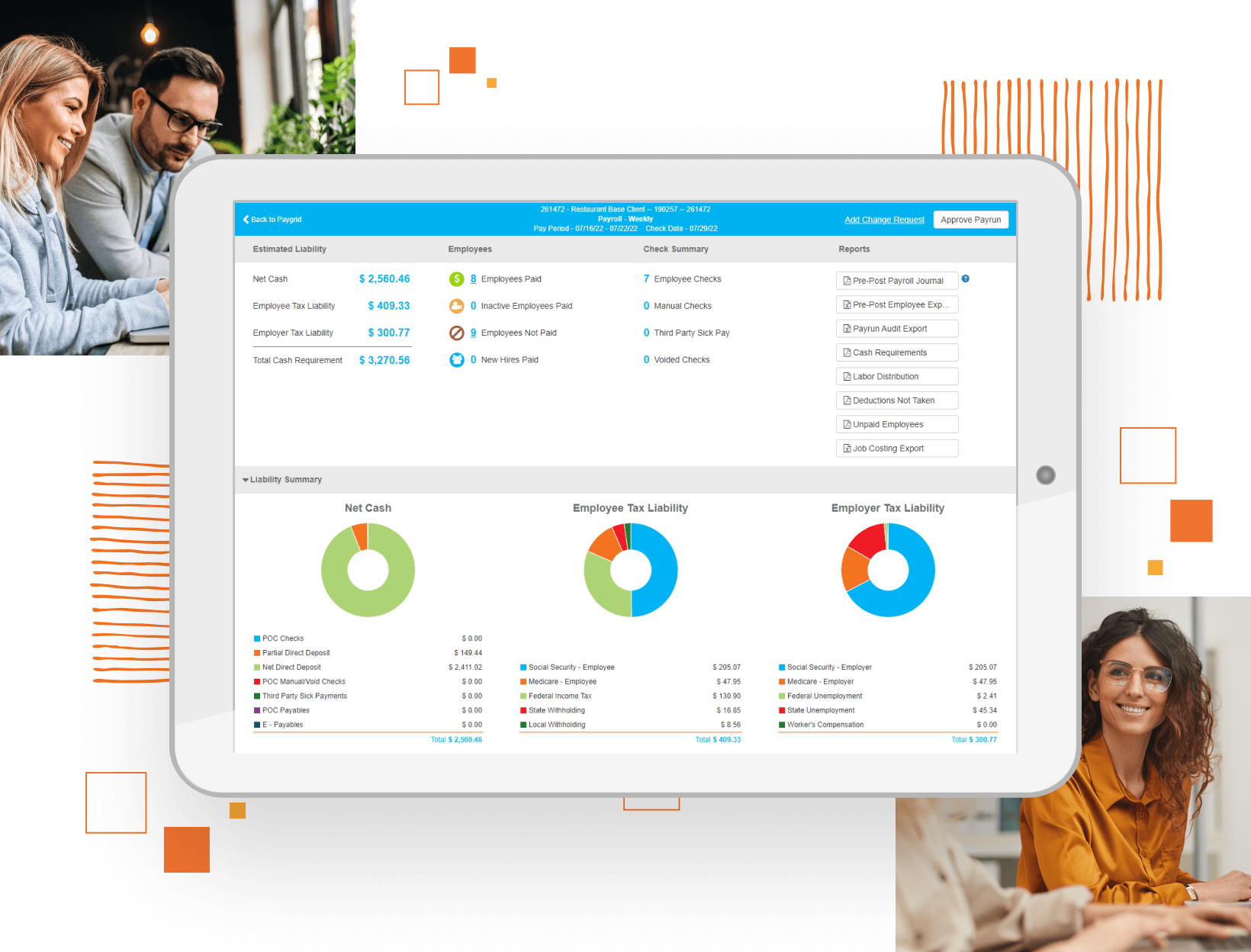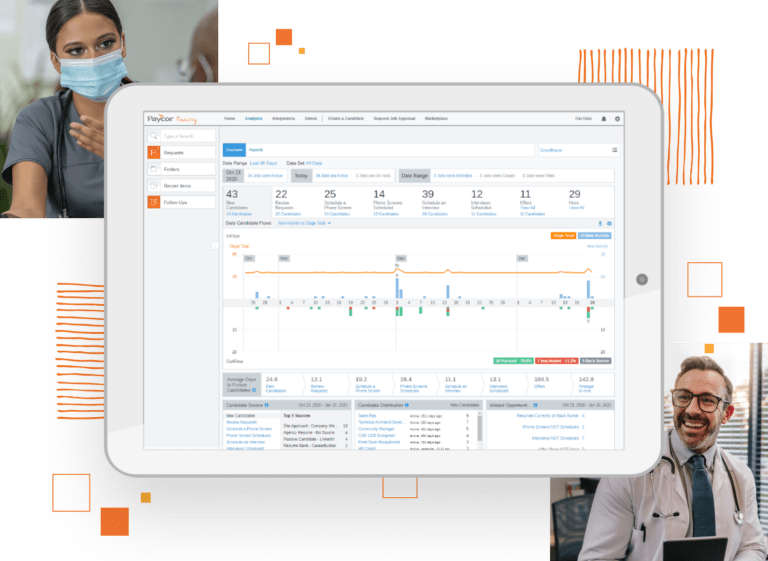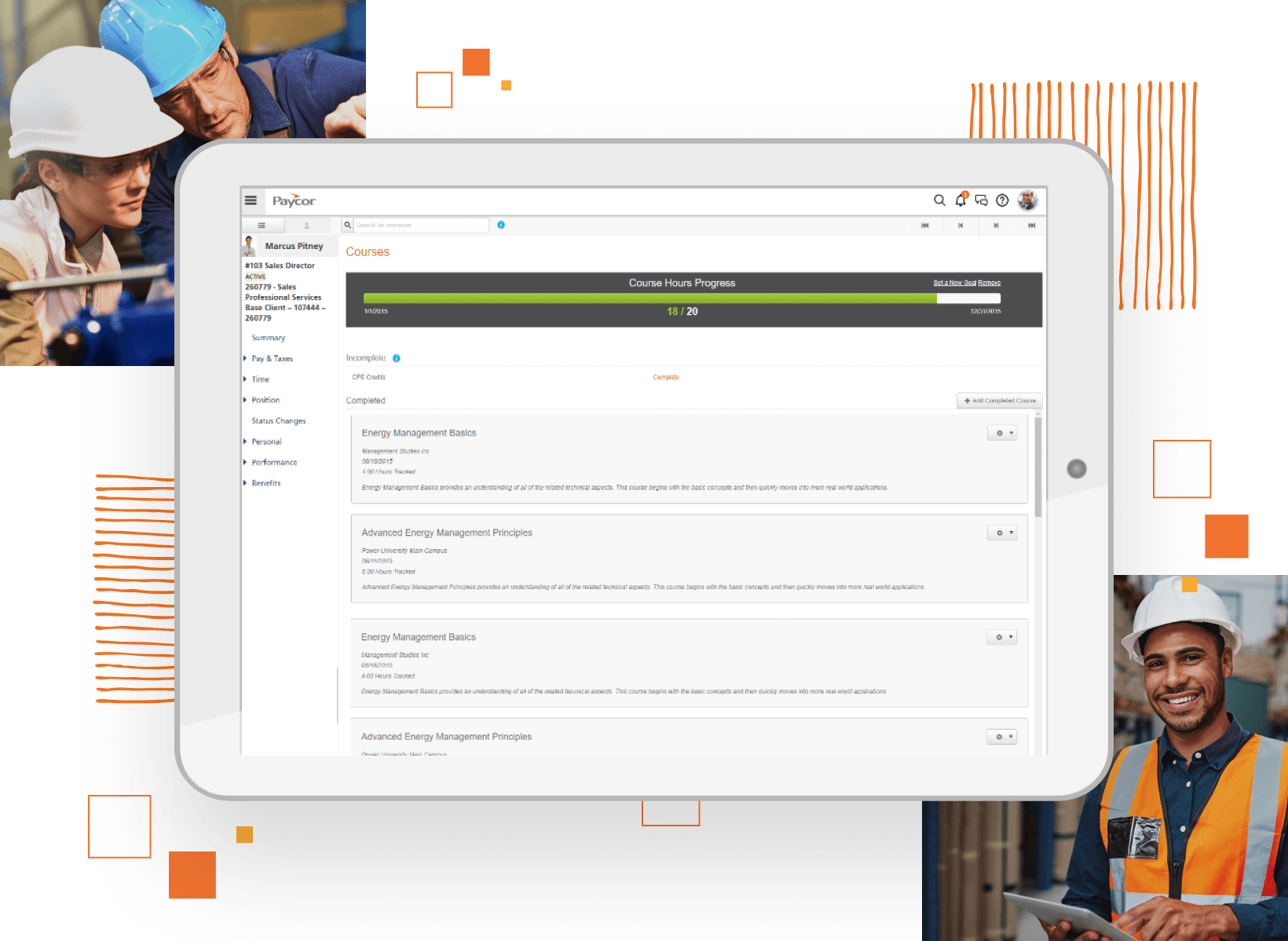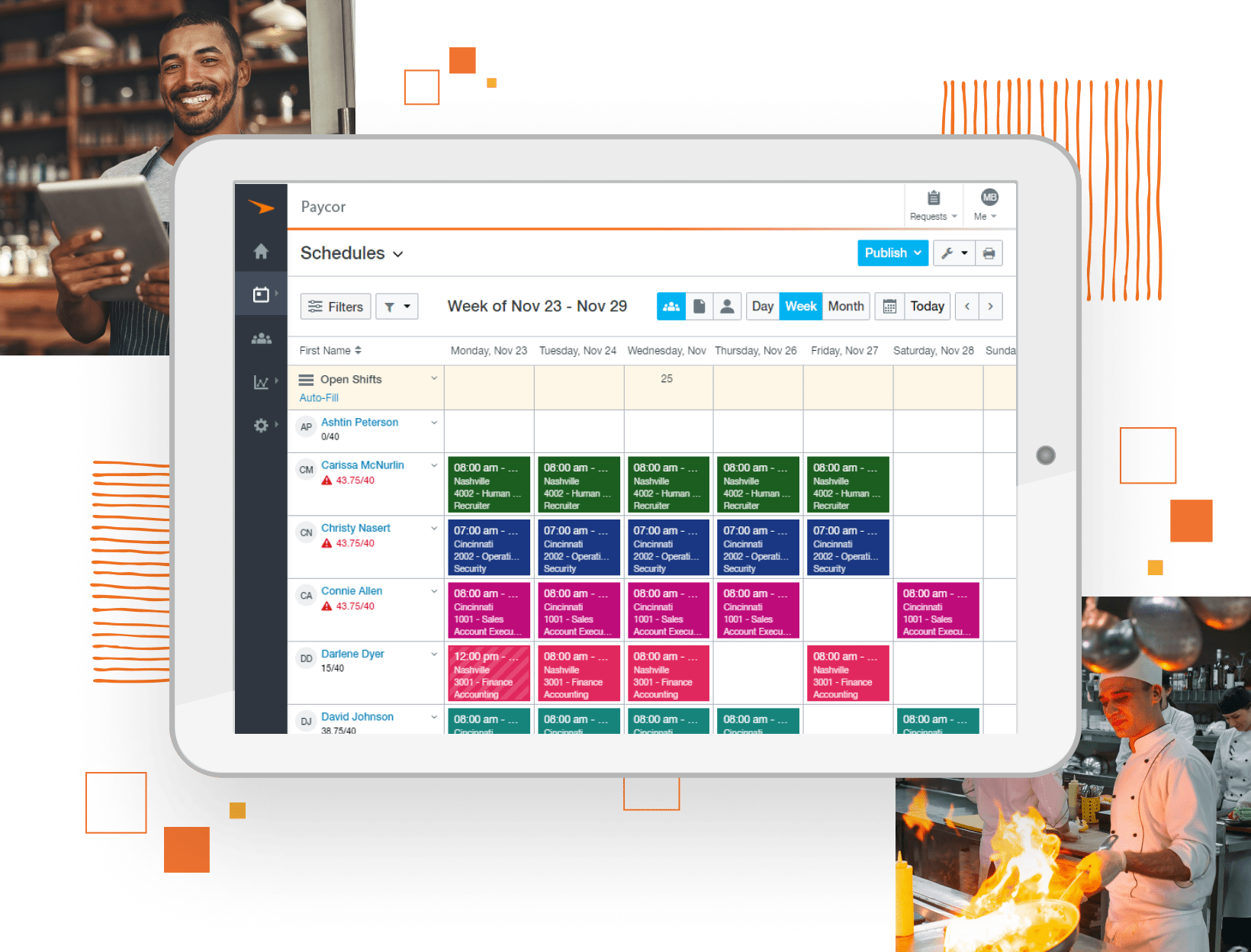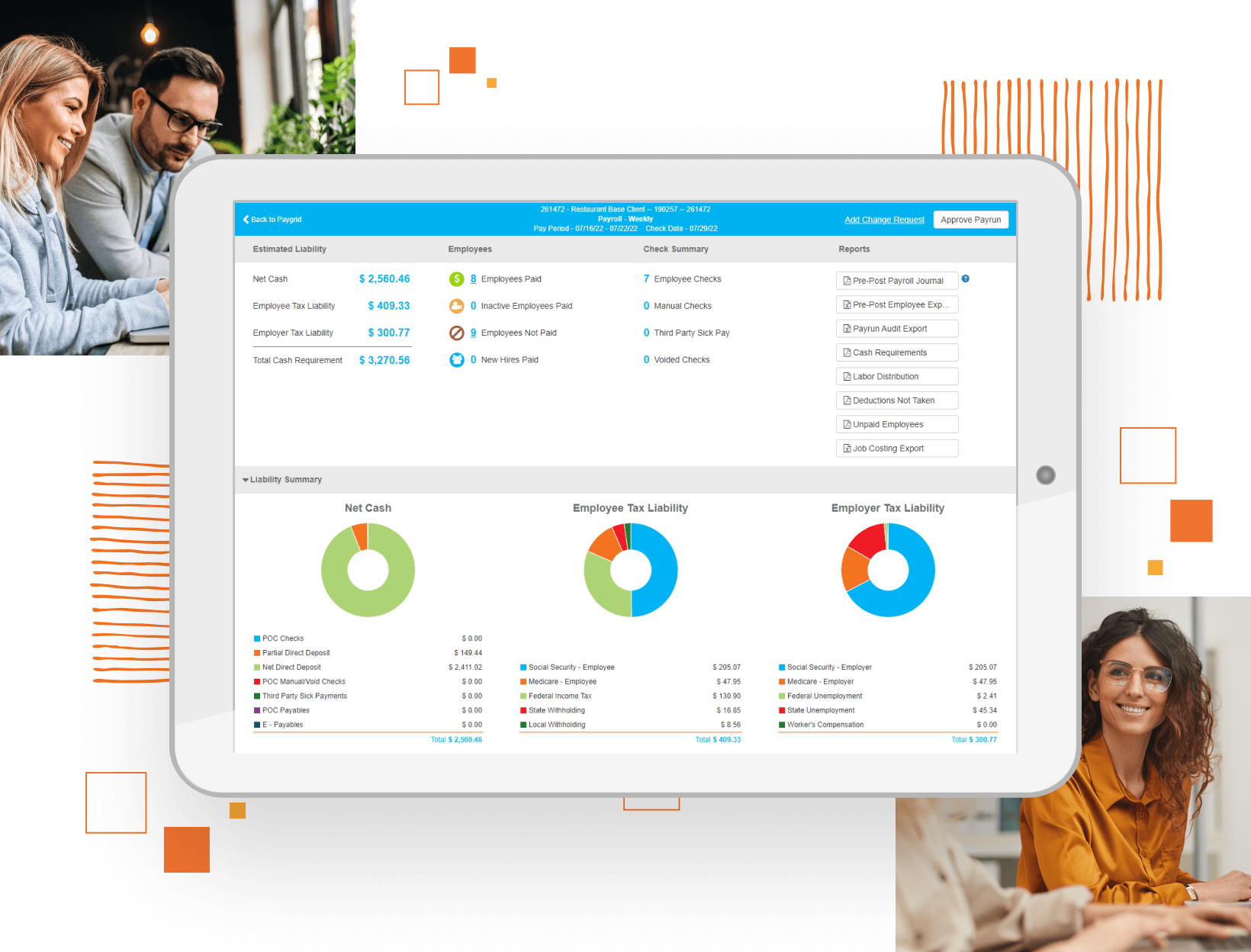 When You're a Leader, Everyone Depends on You. Who do You
Depend

On?
Paycor helps leaders develop their people and build winning teams. Our human capital management (HCM) software gets you out of the weeds, our focus on talent development helps you build a great place to work and our tailored industry solutions give you a competitive advantage.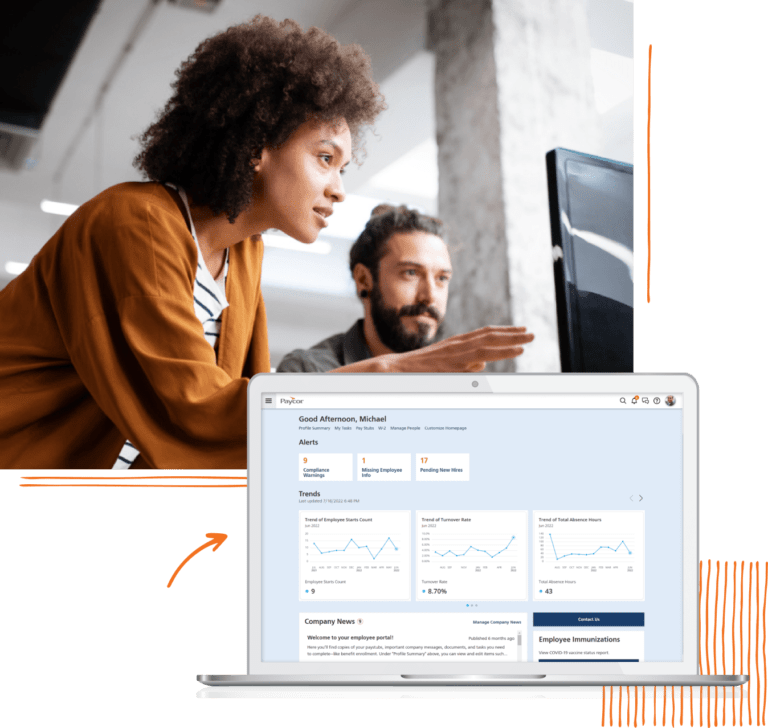 HR + Payroll Software
A single source of truth for all employee data makes your life so much easier — just imagine never having to manually update information in multiple places.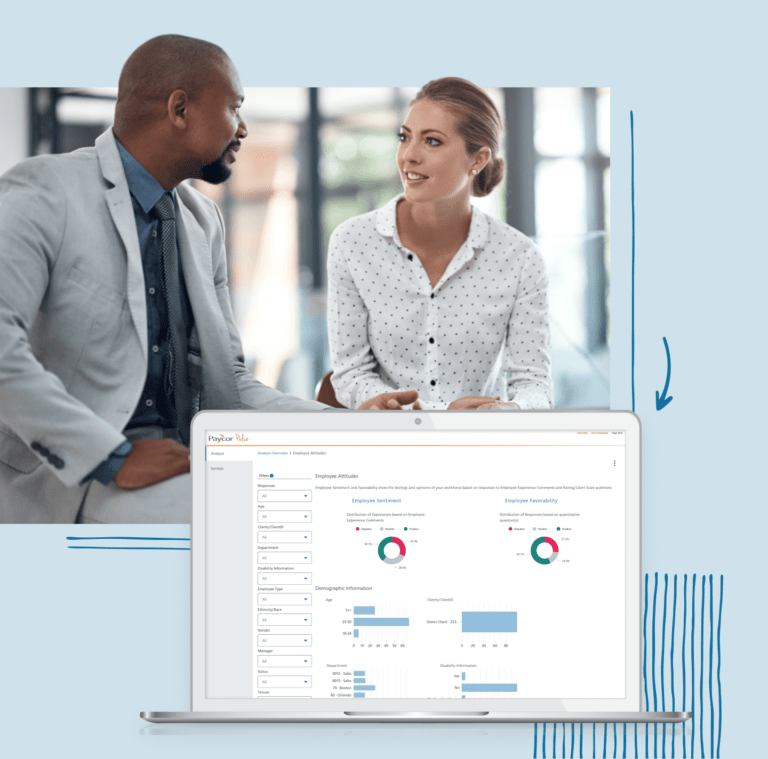 Talent Acquisition
All great places to work have at least two things in common: employees feel their voices are heard, and they have access to meaningful learning opportunities.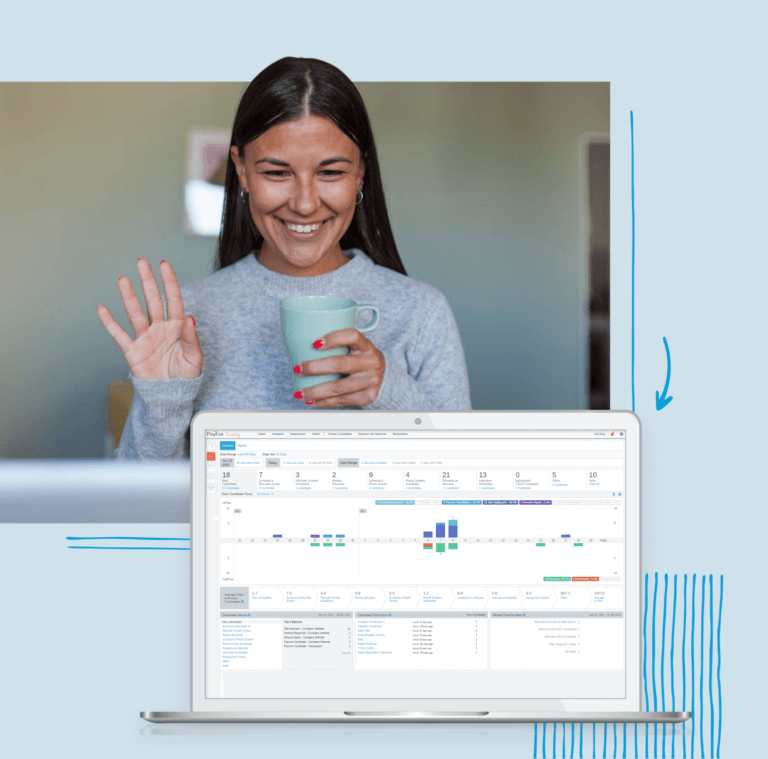 Talent Management
If your people are more engaged than your competitors' workforce, you win. Paycor makes all aspects of talent acquisition and retention a competitive advantage.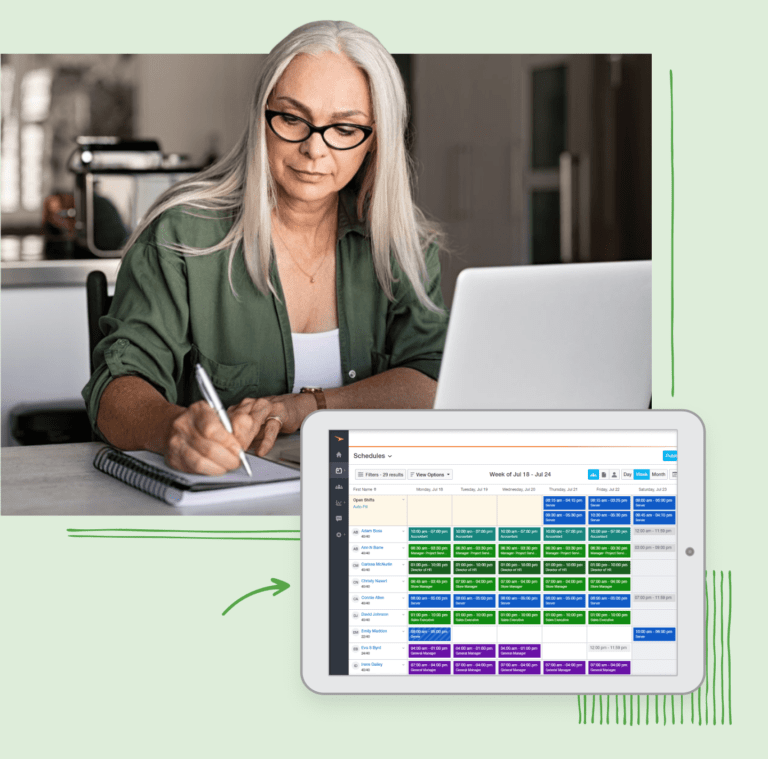 Workforce Management
Drive bottom line results by mastering all aspects of your labor spend, starting with accurate scheduling and time management.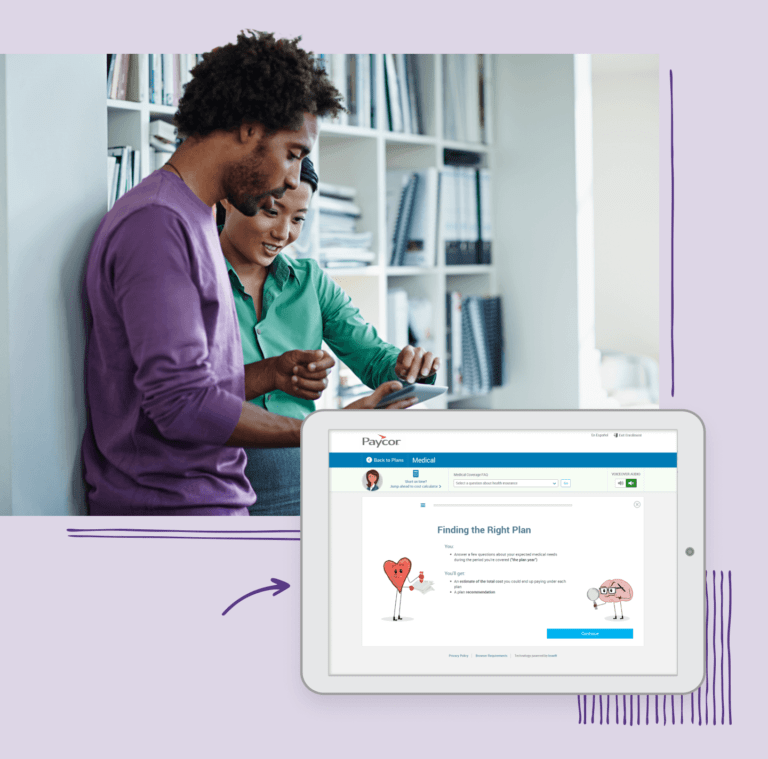 Benefits Administration
Make open enrollment a breeze and leave employees feeling well informed about their selections. Paycor's Benefits Advisor also helps leaders find ways to save money, without compromising quality.
Trusted by Users and Third-Party Evaluators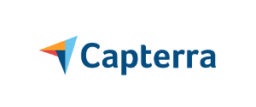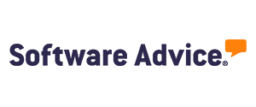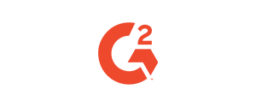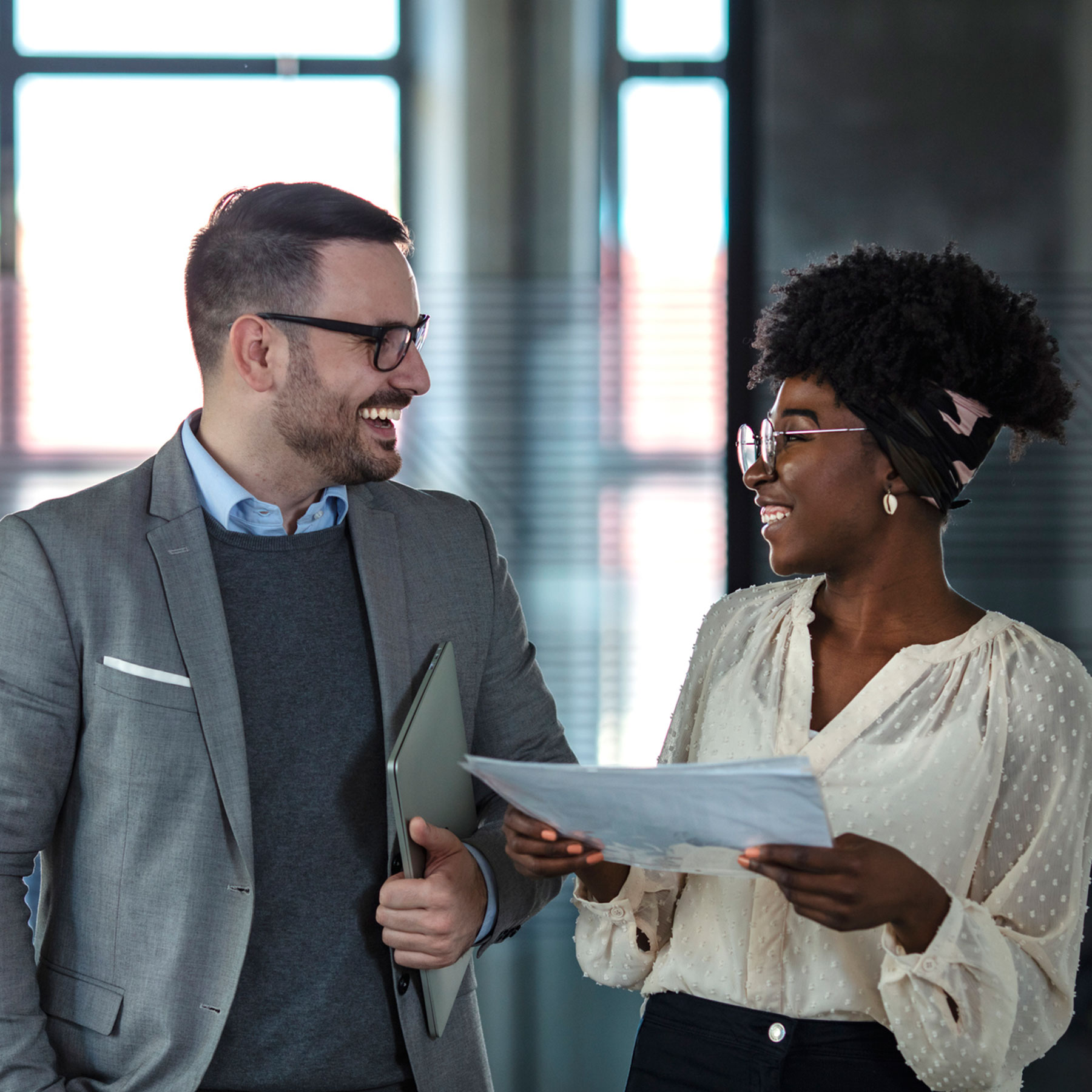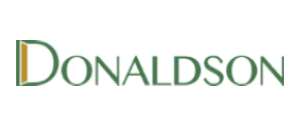 "Paycor Onboarding empowers us to drive employee engagement and excitement while automating all of the paperwork. And making the switch has saved us time–about 80 hours a year."

– Jeanette Stahli, Vice President of Human Resources, Donaldson
---
"I don't have to worry about a change in tax code or child support garnishment. Paycor takes care of it."
Cathy Haener, Controller, Unified Wire and Cable
"Paycor has helped us eliminate so much tedious, manual work."
Ursula Lehman, HR Manager, Gerber Poultry
"We rely on Paycor to provide the latest best practices and insights to support our people."
Ashley Brooker, VP HR, Pure Dental Brands
Explore Our Customer Hub
Taking care of customers is Paycor's most important guiding principle. Learn how we support and empower our customers.
See Paycor's Product in Action
See how Paycor's HR solutions optimize nearly every aspect of people management.

Resource Center
Get best practices + trends.
Paycor's Product in Action
See how Paycor's HR solutions optimize nearly every aspect of people management.