HCM for San Diego
HR Software Built for Leaders in San Diego
California HR compliance is complex. Fortunately, Paycor's got you covered.
HR leaders in San Diego trust Paycor to help manage HR tasks and achieve their goals. Paycor empowers leaders across California by giving them the HR software, personalized support, and expert advice they need to optimize their business and build winning teams.
The HCM Partner California Employers Trust
Configurable settings enable you to easily adjust for varying requirements. Count on Paycor to help with everything from Pay Data Reporting to breaktime, paycheck and overtime laws, specific to the great state of California.
PAC 12 Partnership
Paycor is the official HR software provider of the Pac- 12 Conference and we provide innovative HR and payroll solutions to meet their business needs.
Resources to Stay Compliant
Our software is continually updated, and our thought leadership articles are frequently refreshed to help you keep up to speed with the complex laws in California.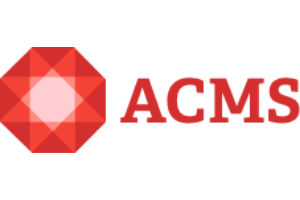 "The partnership with Paycor has been tremendous. They have allowed us to take control of our business and shift our focus from a heavy administrative burden to what we do best, keeping children safe."
– Brian Brooks, COO
---
Recruiting & Hiring
Paycor offers one solution to manage all aspects of the recruiting process from job postings, interviews, and hiring.
Onboarding
Paycor offers one solution to manage all aspects of the recruiting process from job postings, interviews, and hiring.

Resources
HR leaders in the Golden State face complex labor laws. Failing to meet standards means fines and class actions. Paycor offers HR leaders the technology and expertise to tackle compliance challenges at all levels.
Article
Read Time: 8 min
Since 2021, businesses with 100-plus employees—and at least one employee in California—must file pay data with the DFEH. Learn what employers need to know.
Article
Read Time: 16 min
Minimum wage laws in California are complex, varying by city and county. Find rate changes for 2023 and learn how small businesses can prepare for increases.
Article
Read Time: 11 min
Fair Workweek regulations promote fairer scheduling practices by employers. Avoid penalties and see the cities where the government laws apply.
Want to Learn More?
Paycor's HR solutions modernize every aspect of people management, from the way you recruit, onboard and develop people, to the way you pay them, retain them and build a company culture.