DOL Overtime Rule: What We Know Now
Flashback to June of 2016. If you were like most employers, you were left scrambling in a panic, trying to navigate the Department of Labor's (DOL) recently proposed overtime rule changes. Since that period of uncertainty, a lot has changed. An injunction was passed, pressing pause on the much anticipated and highly debated rule, and two years later, it's anyone's best guess as to when, or if, a new regulation will ultimately be passed. Here's a recap of the original rule proposal, what transpired and a look at what potentially lies ahead.
What Was the Proposed Overtime Rule?
The original proposal, expected to take effect on December 1, 2016, called for changes to the Fair Labor Standards Act's "white collar" overtime exemptions. The new regulation would have increased the salary threshold needed to qualify for overtime exemption from $455/week ($23,600) per year to $913/week ($47,476/year). The Department of Labor Overtime rule was expected to provide overtime protections to 4.2 million workers that were not previously eligible, and according to Paycor data, approximately two out of every three businesses would have been impacted by the new legislation.
The Discussion That Followed:
It's probably no surprise that millions of employees around the country became ecstatic about the idea of a pay raise. The new proposal sparked conversation around the topic of fair compensation for overtime pay and more importantly, identifying a standard of livable wages for Americans. And before the regulations were to take effect, many companies, adjusted classifications for employees and made other preparations for future regulations. When the proposed rule was halted, uncertainty resulted, with many employers left wondering what to do next.
What Happened to the Proposed Rule?
After more than 55 business groups challenged the proposed rule, a federal district court judge in Texas placed a temporary injunction blocking the final overtime rules from being implemented on December 1, 2016. This decision is currently on appeal to the United States Court of Appeals for the Fifth Circuit. The parties have filed a motion to stay the appeal holding it in abeyance while the DOL has worked on new regulations. This is why for the last two years, the rule has laid dormant.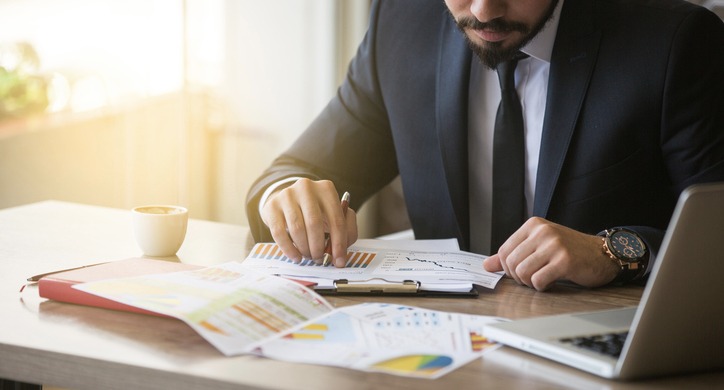 What's in the Pipeline?
According to Tammy McCutchen, a former U.S. Department of Labor Wage and Hour Division administrator, "If you had plans that you didn't implement, I hope you didn't throw them away." Though the $23,660 salary threshold remains in effect, the DOL is discussing an update, with preliminary plans to propose a new rule (with a likely lower salary threshold than the originally proposed $47,476) in late 2018 or early 2019. Nonetheless, some market experts believe the $47,476 figure will be maintained or even increased.
No matter the case, chatter around new regulations is increasing and it's becoming evident that change could be coming. At the time the injunction was announced, Paycor recommended that businesses not change any plans, pay structures or policies that were updated as a result of the initial ruling. If your organization was one of the many impacted and you chose to wait to implement plans back in 2016, now would be the time to shake off the dust and re-examine your options.
If you're considering reclassifying employees and potentially changing compensation for hours worked, download our DOL Overtime Rule Changes: The Essential Employer Conversation Guide. The specifics in the guide are built around the original proposal, but the information remains valuable and is a great starting place for those looking to get ahead in advance of any new regulation.
How Paycor Can Help:
Paycor is committed to keeping our clients up to date on these major compliance announcements. If new regulations are announced, we'll share the latest information with our clients on our dedicated resource center.
---
Subscribe to Our Resource Center Digest
Enter your email below to receive a weekly recap of the latest articles from Paycor's Resource Center.


Check your inbox for an email confirming your subscription. Enjoy!


Buyer's Guide To HCM And Payroll Technology
An HCM platform is the foundation of your business, and choosing the technology is one of the most important decisions you'll make.
Get Expertise
Stay Up to Date
Sign up to receive our latest research and expert advice.
Check your inbox for an email confirming your subscription. Enjoy!