Effective HR Recruitment Matters
The current 2018 unemployment rate now sits at 3.9%, the lowest it's been in nearly 18 years. With employers fighting tooth and nail to land quality candidates, the role of recruiter is more important than ever. Let's take a look at why effective HR recruitment isn't a nice to have, it's a must in today's current environment.
The Role of the HR Recruiter
At some level, every company performs the function of filling job vacancies. On the surface, the task may seem straightforward – your company has an opening, your HR recruiter finds someone to fill it. Simple, right? But there's much more to talent placement than filling a vacancy.
Creating the Perfect Recruiting Strategy
Recruiters start the hiring process by creating a recruitment campaign. The campaign defines the strategy they'll follow to find and hire great talent. In addition to developing job descriptions and qualification requirements, they'll determine where to post and how to market the post so it reaches their target candidates and moves those individuals to apply. Experienced recruiters use their established business network as their secret weapon, tapping into their contacts to find the most qualified candidates. They're also experts at adapting to trends in hiring and can pivot their process as needed.
Here are three recruitment strategies that illustrate how creativity can be used to deliver desired results:
Google put up a billboard of a puzzle, challenging people who could solve it to visit a specific website. The play led them directly to the kind of problem-solving engineers they sought, while sparking quite a conversation on math and engineering forums.
MGM Grand Hotel hosted an Iron Chef-like competition inviting internal restaurant staff – from line cooks to head chefs – to compete for the position of Head Chef at one of their properties. The publicity and their talented new hire increased the restaurant's profits by 400%.
Red 5 Studios is a software company that competes with bigger players for the same top talent. Their plan was to identify 100 ideal candidates, research them on social media, then send each one a personalized iPod that included a special recorded message from the company CEO. They had a 90% response rate.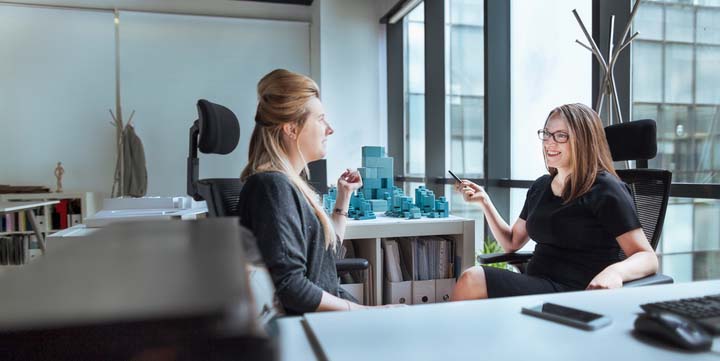 So, What Does Your Day Look Like?
After advertising a position, and once the resumes start to filter in, recruiters manage the process of scheduling, interviewing, and hiring new employees. Before a job offer is extended, it's the recruiter's responsibility to:
Ensure hiring rules and regulations are followed
Conduct initial telephone interviews
Create a list of candidates to invite for in-person interviews
Manage the logistics of coordinating interview panel members' questions and tallying their responses
Present candidate rankings to hiring manager and determine a list of finalists
Perform reference checks and background checks for each of the top candidates
Analyze all input and decide on, or recommend, a selected candidate
Recruiting Success Factors
It's important for the HR team to develop measurable benchmarks they can track to assess their efforts and make improvements. When recruiting is done well, the company experiences higher employee satisfaction, lower time to hire, and lower attrition, reducing overall hiring costs.
Other measures of successful HR recruiting include:
Efficiency: How well does the recruiter use company time and money to complete a hire? When a recruiter is well connected and does a good job constructing highly targeted job postings they can reduce both the time to hire (the time it takes to fill a vacancy) and the cost to hire.

Effectiveness: How well do the candidates that are reached through networks, searches, ads, or other efforts suit the vacancies and the needs of the company? Tracking outcomes from each source tells recruiters what's working and what changes must be made to improve results.

Strategy and Follow-through: A human resources recruiter is more successful when they consistently monitor progress and KPIs toward their strategic goals.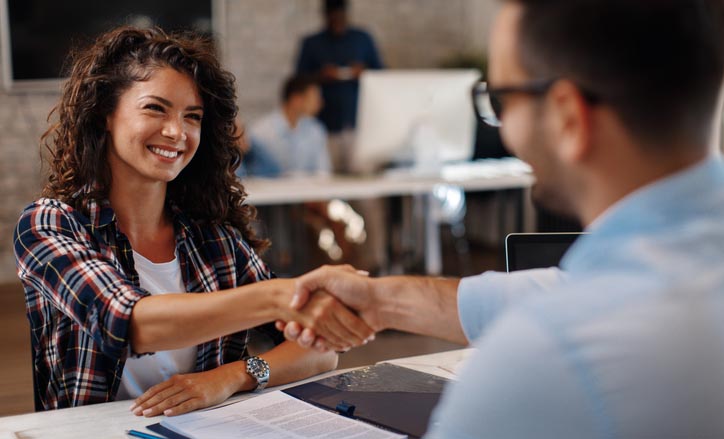 Do Recruiters Need Technology?
Today's Applicant Tracking Systems (ATS) are so feature-packed, they simplify the entire process, streamline tasks, and save a company a significant amount of time and money. What they can do is far superior to what can be done manually. When companies weigh the advantages of moving to an online system it's easy to see why so many find the investment worthwhile.
Why Recruiters Use ATS
While an ATS is designed specifically for recruiting, it's an added bonus if it can seamlessly integrate with HR and payroll systems. An ATS can manage all aspects of the hiring process and offer features that make the job of recruiting easier.
Seeing Is Believing
Centralized dashboards provide easy access to key metrics
Automate, Automate, Automate!
Customizable and automated email saves time
Be Safe, Not Sorry
Encryption provides data safety and mitigates compliance risk
Did We Mention Automate?
Electronic compliance improves onboarding by allowing candidates to complete necessary paperwork online
One Click Does Wonders
Integrations across job board and social platforms make it possible to post with a single click
Show, Don't Tell
Detailed analytics help optimize recruiting budget, and tools that help rank candidates leads to more data-driven and less subjective selections.
Anytime, Anywhere
Mobile-friendly apps increase the applicant pool

To become more efficient and streamline your hiring process, check out our recruiting software, or contact our team of experts for help.
---
Subscribe to Our Resource Center Digest
Enter your email below to receive a weekly recap of the latest articles from Paycor's Resource Center.


Check your inbox for an email confirming your subscription. Enjoy!


Buyer's Guide To HCM And Payroll Technology
An HCM platform is the foundation of your business, and choosing the technology is one of the most important decisions you'll make.
Get Expertise
Stay Up to Date
Sign up to receive our latest research and expert advice.
Check your inbox for an email confirming your subscription. Enjoy!