A resource for the basic information you need to know about payroll garnishments. This content is intended for educational purposes only and should not be considered legal advice.
What Are Payroll Garnishments?
A payroll garnishment occurs when a court issues an order requiring an employer to withhold a certain amount from an employee's paycheck and send it directly to the organization or person owed money, until the debt is fully paid. While different garnishment rules apply to varying types of debt, there are maximum limits to how much can be garnished from an employee's paycheck.
How Wage Garnishments Are Issued
Most creditors are required to provide a court order to garnish wages and federal law mandates how much can be taken from an employee's paycheck.
The garnishment is limited to 25 percent of an employee's disposable earnings (remaining earnings after required deductions) OR
The quantity by which an individual's weekly disposable earnings surpasses 30 times the minimum wage, whichever is lower.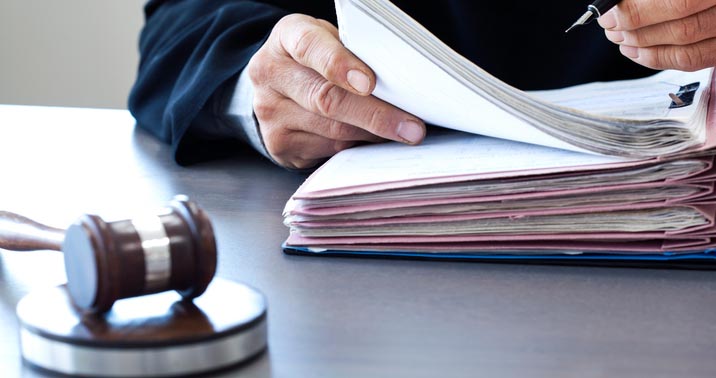 Types of Wage Garnishments
Creditor Garnishments
If you owe money to a private creditor and they are unable to collect, they can sue you. If they win the lawsuit or receive a default judgment, the creditor will be able to serve your employer with a court order to garnish your wages. Receipt of a wage garnishment order obligates your employer to:
Notify you of the garnishment
Withhold part of your wages
Send the garnished money to the creditor
Provide you with information to protest the garnishment
Child Support & Alimony
Up to 50% of the individual's disposable earnings can be garnished to compensate for child support if that employee is currently supporting a spouse of child not subject of the order (such as being remarried). In the event that an employee is not supporting a spouse or child, up to 60% of his/her earnings can be seized. If an employee is more than 12 weeks in arrears on paying child support, these rates go up to 55/65% percent respectively.
Note for employers: An employee cannot be terminated, disciplined or retaliated against because their wages are garnished for child support payments.
Student Loans
The U.S. Department of Education and other government agencies attempting to recuperate unpaid debt like a student loan have the ability to garnish up to 15% of your compensation for failure to pay a student loan. Unlike other garnishments, a lawsuit or court order is not required for this action. An employer must be notified a minimum of 30 days before the garnishment is set to commence of the following:
Amount owed
Instructions to obtain a copy of the loan records
How to enter a voluntary repayment schedule
Instructions to request a hearing on the proposed garnishment
Tax Debts
Tax authorities have their own parameters for wage garnishment. The IRS determines the amount owed based on how many dependents and employee claims and their standard deduction amount. State taxing authorities may have their own methods for determination. The IRS will deliver a notice before they begin garnishing, but keep in mind they aren't required to get a judgment first.
Employers can face a difficult and sometimes uncomfortable task complying with wage garnishment mandates while balancing sensitivity around challenging circumstances affecting your employees. Paycor helps navigate these complex circumstances by helping clients ensure compliance with a wage garnishment processing service that creates, calculates, deducts and disburses garnishments on behalf of the client.
How Paycor Can Help
Paycor can help navigate complex circumstances by ensuring compliance with a wage garnishment processing service that creates, calculates, deducts and disburses garnishments on behalf of the client.

More than 30,000 medium-sized and small businesses trust Paycor to help them manage their most valuable asset—their people. Paycor is known for delivering modern, intuitive reporting, HR and payroll software, but what distinguishes us is our singular focus on helping business leaders, entrepreneurs and HR professionals make a real difference in their organizations. Take a tour of our products today to learn how we can help you make an impact in your organization.
Take Tour
Sources: Garnishmentlaws.org, NOLO.com & TheBalance.com
Buyer's Guide To HCM And Payroll Technology
An HCM platform is the foundation of your business, and choosing the technology is one of the most important decisions you'll make.
Get Expertise
Stay Up to Date
Sign up to receive our latest research and expert advice.
Check your inbox for an email confirming your subscription. Enjoy!